Gosh folks, I haven't done a #TrendAlert in ages, so time to get back with those articles huh? I thought we'd start simple today by highlighting the trends of oversized coats winter 2018. The 80s might have its ups and downs with the fashion (and beauty, lol), but if I'm thankful for something it's the fierce oversized coats. Here is the first trend alert of 2018: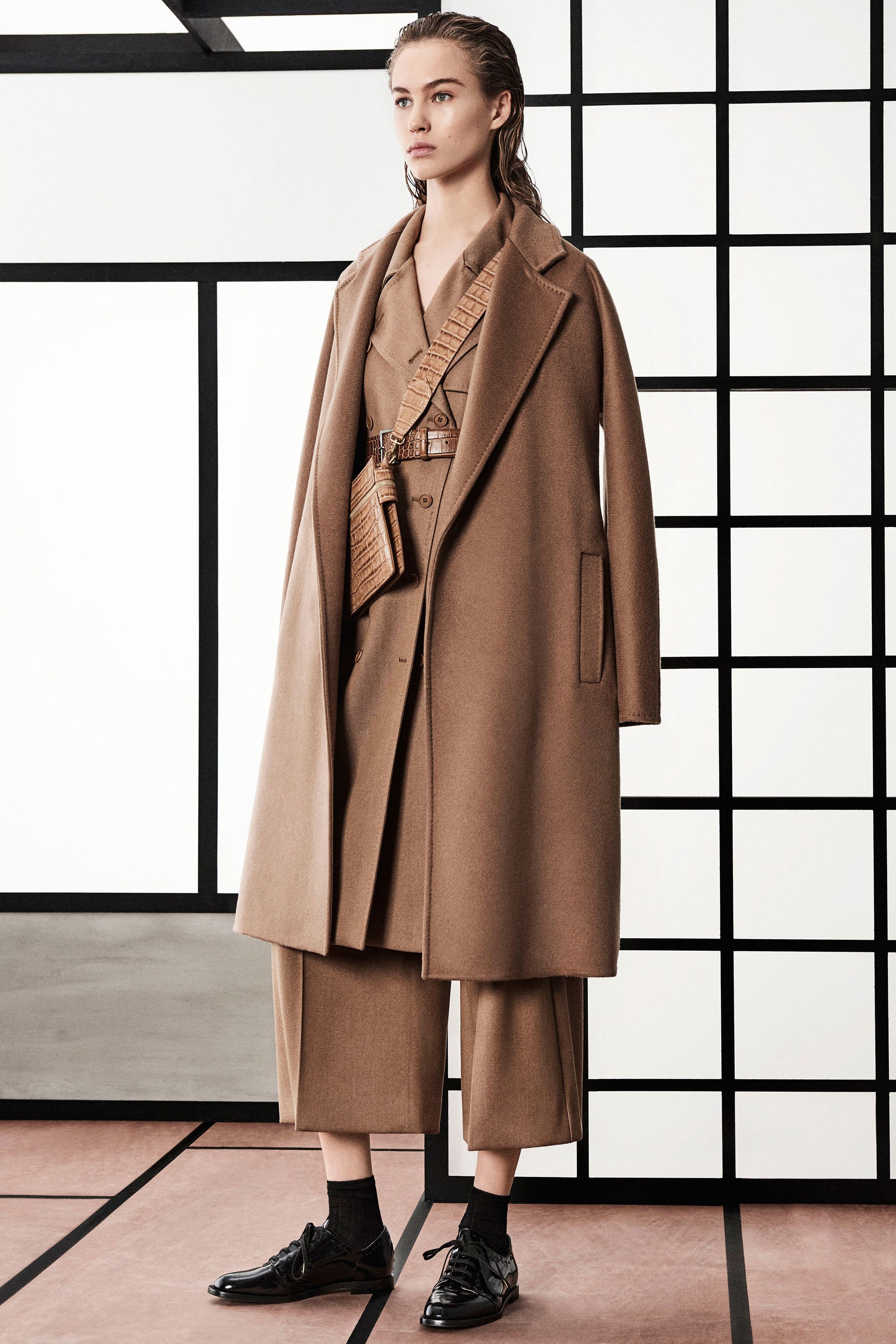 Courtsey of Max Mara | Pre-Fall 2018
Oversized Coats Winter 2018
There are plenty of different styles that are in fashion this winter, though it is to be noted that anything oversized in the coat context shall keep you in the trendy zone. Max Mara worked some business vibes, whilst Michael Kors went for the classic trench look. Stella McCartney kept it casual and cool and Victoria Beckham went for the effortlessly chic vibe. The classic black coat is always a hit and you're not too far off reaching for an oversized red coat either. A white coat is always favorable, but hard to keep clean and crispy looking! The camel coats seems to be everywhere and are rather classic too and easy to style. One of the best things about this trend is that you can pick a style you like but a size larger than your regular. That way you'll have a coat you like, yet with an oversized look. Just be aware that this doesn't work with all the coats (as some should be more tailored), but it's worth a try. Also, if you go up a few sizes it's easier to layer clothes under as in another jacket or just a classic layered look.
How To Style The Oversized Coats
The oversized coats winter 2018 can be tricky to style as there's a lot of fabric and volume to deal with. The easiest way to work your way around it is to balance the coat with defined pants and shoes. That is that tights, defined jeans or pants, will contrast the style of the coat. If you match your pants with the shoes (like, black or grey), you'll add some height which will help you pull off the coat in a fashionable way. If you're pairing the oversized coat with another trend, the midi dress, it's a good idea to go for tights under and either heels or neat shoes that will help with all the fabric. But hey, don't be afraid to pair your 70s jeans with the oversized coat, just remember to balance all the fabric. Also, a simple style hack to give the outfit some structure is to choose the fedora hat or add a long scarf. Regarding color, treat them as you do regularly with your style game. And oh, a last style hack is to, if the temperature allows, hang the coat on your shoulders to frame your outfit in a favorable way. Weird, but it works.
A Chic Outfit
Now this one is a bit artsy but oh so good! First of all, what really works in this outfit is the simple color combination of grey and black that keeps the outfit together. Grey and black is used for the print and for the rest of the clothing pieces. The structured bag adds a nice contrast to the flowy coat, and the beret ties the outfit together nicely. If you're uncertain about the oversized style, I think this outfit is a great example of how to get started. Pick two colors you like and match them with same colored pieces. Add a structured piece, as in the bag or even the shoes, to create some balance! If you let the pieces you wear under the coat be visible, match them with the coat to neutralize the statement of the oversized style.
Folks! What are your thoughts on the oversized coats winter 2018? Are you working yours already or are you skipping this trend? Let's chat in the comments! Xx