If I talked about the neutrality and the calm nature of beige in this article, the hot energetic colors that neon pink 2019 is, is quite the contrast. I know this color might be anything but wearable and timeless, but it's undoubtedly a fun infusion of life and playfulness. Here's a trend alert on neon pink 2019: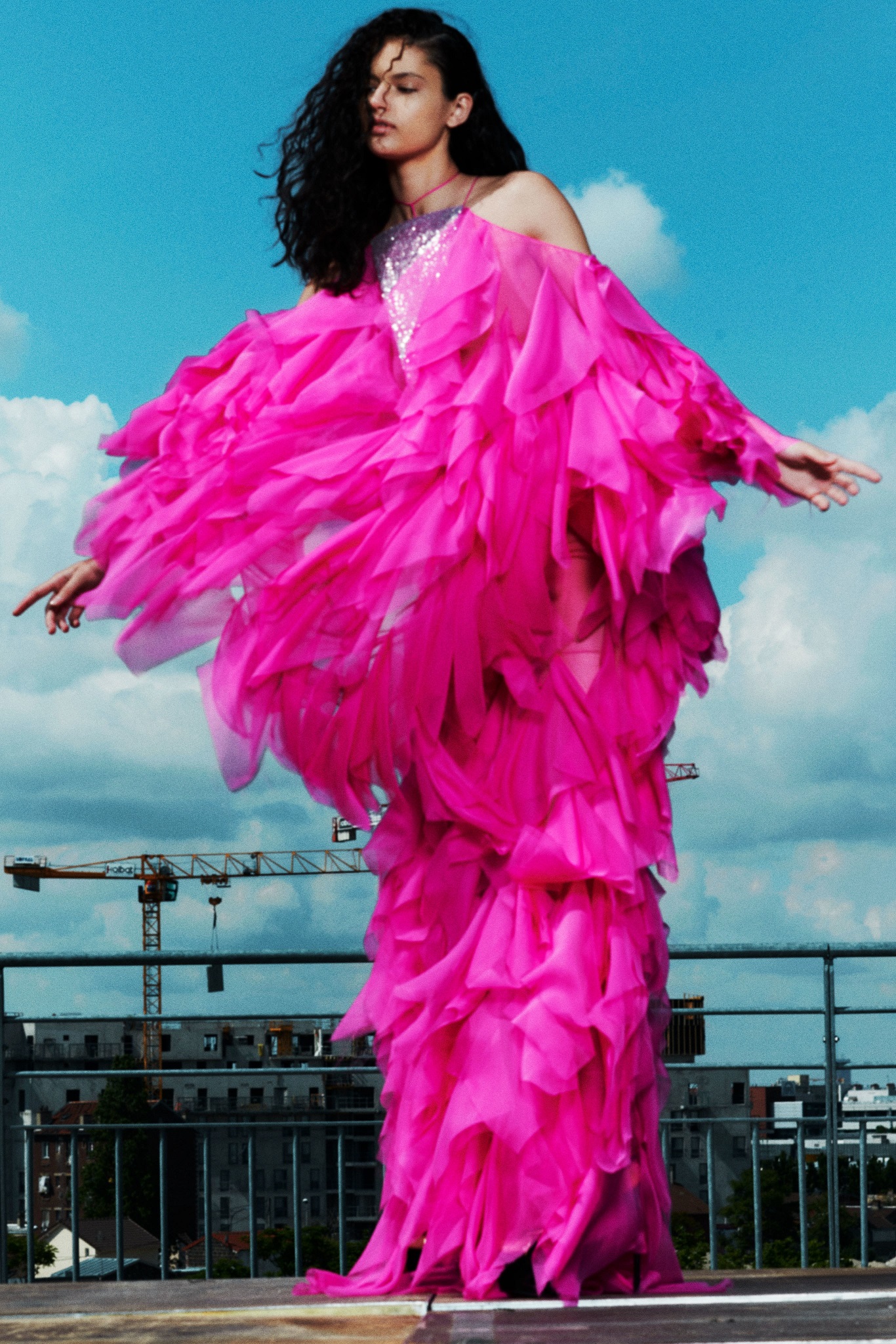 Neon Pink 2019
I actually wrote about the neon colors for spring, which you can read more about here. Neon pink in specific is one of the hottest shades this summer and will be the upcoming fall season. Neon pink has traditionally been a color that's been done for activewear, which also is the case for this summer. Leggings, tops, sporty jackets and other sports elements are all subject of this trend. Another way of doing neon pink 2019 is through the transparent fabrics. The sheer fabrics are adding a more soft look to the intense neon pink. This combination has been done for midi dresses, blouses and even t-shirts. Neon pink sneakers are also a popular feature. I'd say the other neon colors of neon yellow, orange, lime green and even neon blue also are popular – but perhaps the spotlight do belong to neon pink atm! 

How To Wear Neon Pink
As already addressed, neon pink is not that easy to wear indeed. The color is a lot and frankly speaking, it's not a color that's universally flattering. According to me, there are two ways you can approach this colorful hue. Either you pair it with neutral shades of white, grey and beige or you match it with the other neon shades. Going for red can also be stylish, as the duo is one of the best color combinations if you ask me. Neon pink is also chic with denim, as the blue fabric adds some neutrality. It also makes sense to pair neon pink with black as it's a neutral color, but do keep in mind that the contrast is a bit rough. 

Street Style Inspiration
Here's some stylish ways you can wear neon pink according to the street style fashionistas: The first look with the all pink look is pretty genius if you ask me. Adore how the red intensifies the depth of the pink. The neon pink shoes in the second look works well with the beige dress, great way of combining the trendy colors. Love the 1980s vibe in the third outfit with the gold necklaces. Really pretty to contrast the materials too, as done with the boots! The pearly look of the fourth outfit is stylish too. Also, love the pink match that shows how well brighter shades of pink works with darker ones. The fifth one is as trendy as it gets with the sneakers, the visible socks, the pearls, the neon shade and the headband!

Folks! What are your thoughts on neon pink 2019? Let's chat in the comments below! Xx