Are you ready for this? I'm not sure I am, but the neon colors are coming nevertheless. It was perhaps only a matter of time though, as the 1980s trend has been dominating the catwalk and the street style fashion the past seasons. The neon colors spring 2019 are done in a maximizing way with monochromatic statements, energizing accessories and sporty influences. Here's a trend alert on the neon trends!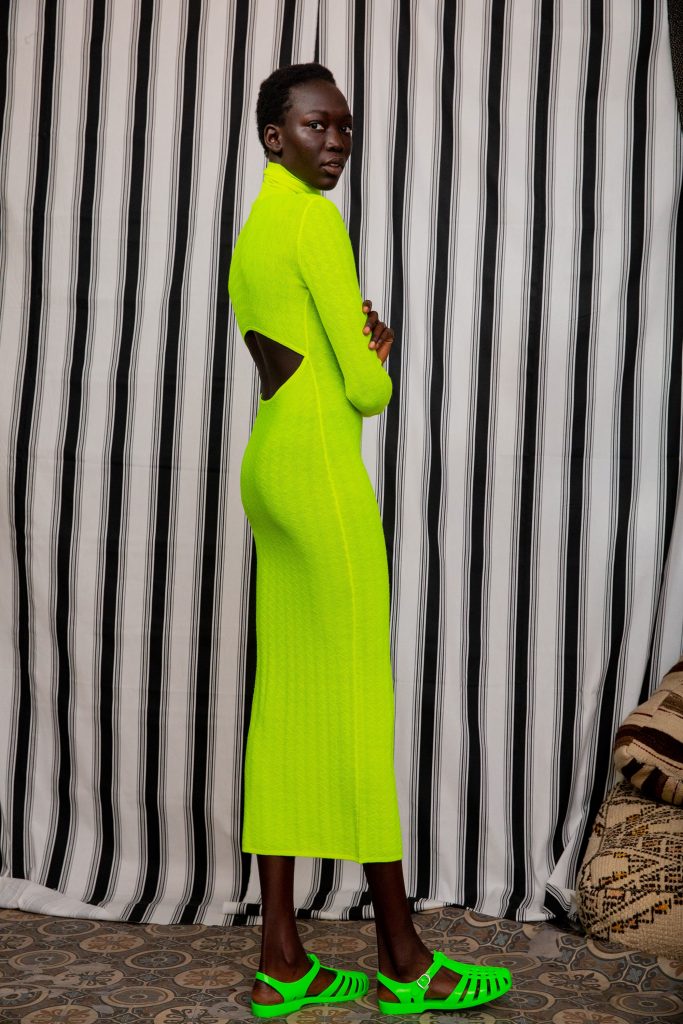 Neon Colors Spring 2019
The neon colors this spring includes the most classical ones of yellow, orange, pink and green. Perhaps neon green has been extra popular lately, although I'd say that all the neon shades works within the trendy context. Sportswear has been done a lot in the neon style, but also more preppy pieces such as dresses, turtlenecks and pantsuits have been common. Accessories are often favorable to do in neon as they add an energizing pop of color without screaming too loud. Something that's suitable if you want to keep things more subtle. I've seen some neon done in snake print but also florals and stripes. The materials have often been pretty basic, but also done in mesh, leather, patent leather and transparent materials such as organza. Prada, Off-White and House of Holland are some designers that went neon for spring 2019!

How To Wear Them
I know that neon might sound a bit terrifying to work with few reliable styling options, but believe me when I say there's actually quite a lot of combinations to try. If we're gonna start talking basics, neutralizing neon is one way to make the color more wearable. Pairing neon with black, white or grey are great alternatives. Neon is also, surprisingly enough, a pretty good match with brown or camel. There's something in the warm shade of brown that balances neon's intensity. I'd embrace the more sporty style of neon to get this trend going. Pair it with patent leather, neoprene materials and functional clothes. Try out some activewear in neon if you want to start slowly. For this summer, I also think it's a good option to focus on singular pieces, outfits you don't need to complement with other clothing pieces. That is, keep the neon green dress as it is and focus on neutral accessories. I think nude colored shoes would be a fun option as it would neutralize the neon green with your skintone. If you want to start slowly with neon now, I'd go for neon accessories with neutrals. Perhaps a white pantsuit with a neon pink handbag? It's simply about adding the details!

Street Style Inspiration
Some street style fashion to get us going! I love the crazy statement in the first outfit. Quite insane, objectively, to layer three different neon colors in one outfit but it works as it becomes a matter of color-blocking. Love the thought-through color match in the second outfit. See how the yellow reconnects with the yellow in the skirt? Great way of making an outfit look more cohesive. Love the color match with beige in the third outfit. The fourth look is very wearable with the patent leather pants as the material adds an edge but the color is basic. The turtleneck in the fifth outfit shows how neon can be done in a more preppy way and still maintain its wearability. Stylish idea to layer with a blazer!

Folks! What are your thoughts on the neon colors spring 2019? Let me know in the comments! Xx