As you've probably noticed by now, I've been talking a lot about brown, beige and copper as trendy colors. Another color that's been trendy for a while now, but more in the periphery, is mint green. Mint green in general is a reliable color, so this ought for a fun year of styling mint green 2020! Read more about the latest trends here.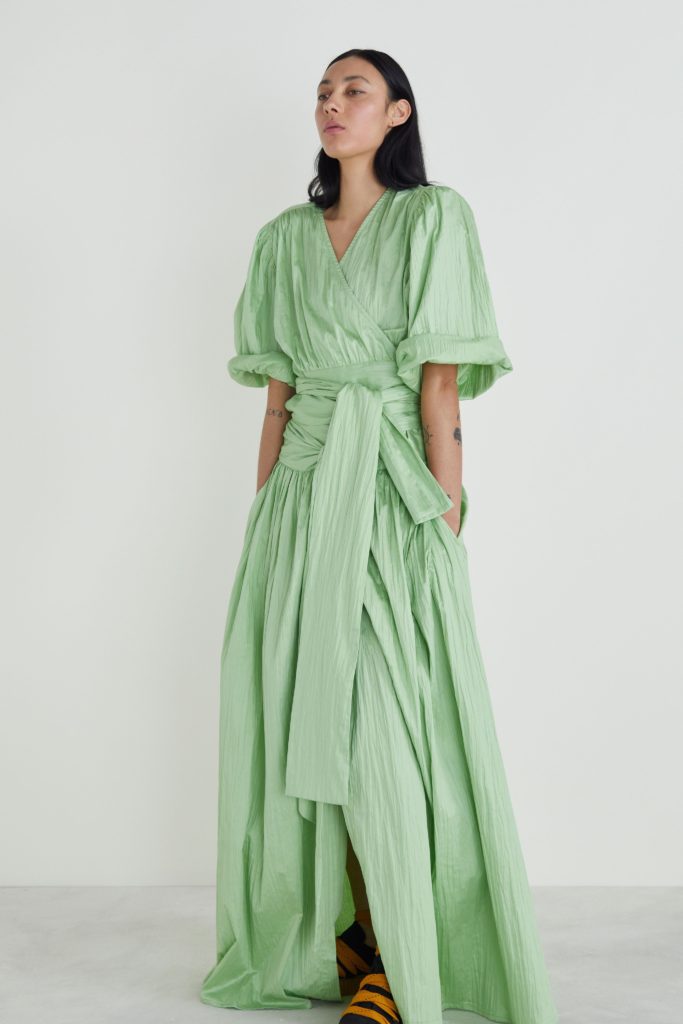 Mint Green Winter 2020
So what about mint green 2020? Well, it's commonly done as silky skirts and dresses. Blazers with matching pants, aka pantsuits, have been another common style in mint green. Knitted sweaters have also been popular to work in mint green! Mint green has also been a stylish color for polka dots and floral patterns. The color has commonly been paired with white and brown. If mint green has been done with a silky material, it's been popular to style it with pearls, jewelries and other styles of embellishment! 

How To Style It
As mint green is a dove color and lacks the intensity of the classic green, it's kind of an easy color to style. It works well with other pastels of pink, blue and yellow. It's a neutral match with white but also a bright grey. Your outfit might come off as too harsh if you pair it with black, brown is a much better alternative. I'm especially fond of the idea of pairing a silky mint green with a brown faux fur! So glam, no? If you want to push your boundaries, pairing mint green with red and orange is a fun and challenging idea. As mint green is quite soft, adding some denim or leather to your outfit will do good! 

Street Style Inspiration
And lastly, what about the street style inspiration? Love the 1980s vibe in the first picture. The white shoes and bag is such a good match. The pantsuit in the second outfit is so good too. Love the monochromatic vibe! Love the midnight blue jacket with the mint green in the third look. The silk pantsuit in the fourth look is another gem. Love the sophisticated vibe of the mint green. The brown leather jacket and the mint green pants are so good in combo too. The intensity between them is genius!

Folks! What are your thoughts on mint green winter 2020? Let me know in the comments below! Xx