A really timeless trend this summer are the matching sets. They come in all kinds of different colors, patterns and styles but have their high level of wearability in common. The matching sets 2020 can be anything from a colorful pantsuit to a cropped top and skirt, to shorts and a blouse – the idea is that the color/pattern/design is the same top to toe. Find more trend alerts here.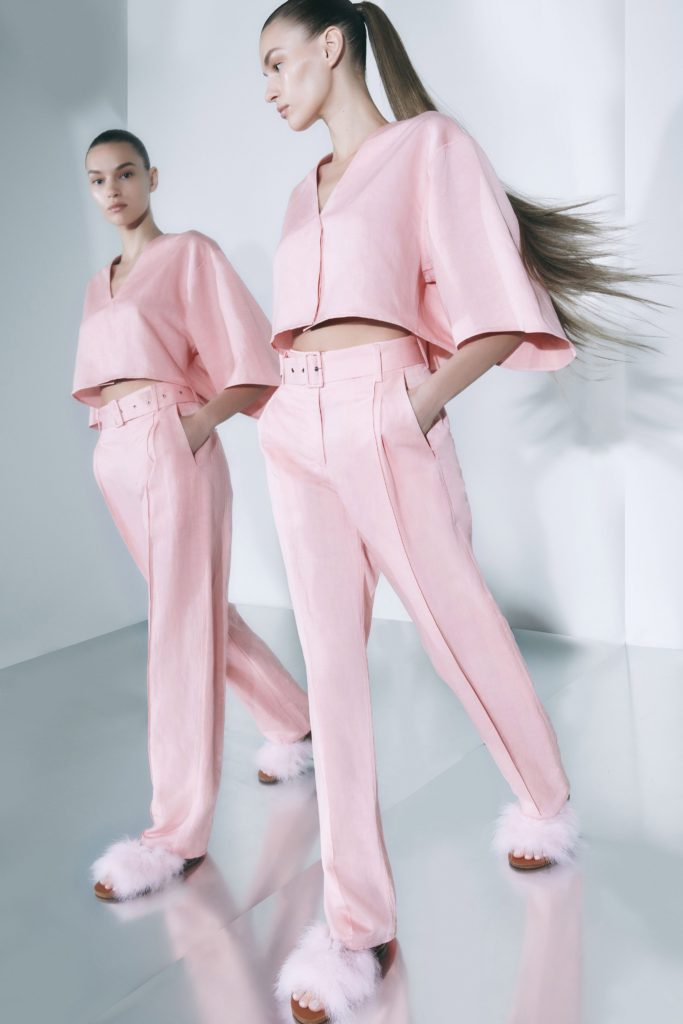 Matching Sets 2020
The matching sets 2020 are all about the playful, simple and elegant vibe. As written above, there's not any specific style that's more trending than the other. Pantsuits have been popular for quite some seasons now, especially when done in pastels. Wearable pyjama sets have also been trendy, as well as matching skirts and crop tops. I think animal prints and floral prints have been extra trendy, but knitted sets as well as satin sets have also been common. The matching sets 2020 are great for anyone who wants to have more go-to outfits in their wardrobe and get ready in no time. 
How To Style Them
When styling the matching sets it's not really that much you have to take into consideration. They're pretty much designed to be worn as they are, which is what makes them easy to style. Find a pair of chic shoes, a bag that's contrasting and a pair of sunnies and you have a summer look. If you wear a patterned set, try and match the accessories with the colors of the pattern. I also encourage you to go for a chic cap, hat or scarf to make the matching set even more interesting. Add some color or print to make it more dynamic.  
Street Style Inspiration
As for the street style inspiration, here are some chic looks: Love the blue hues in the first outfit. Love the sporty vibe with the layered jacket. Really chic with a matching top and blazer in the second outfit, so chic. Definitely strong Katie Holmes vibe! Love the elegant white and yellow combination in the third picture, glam and chic with matching blazer and skirt. Also love how casual the set in the fourth outfit becomes with the cropped top. The last outfit is really interesting with the matching patterns, the cohesive color and the set. Way to go if you like it detailed and thorough!
Folks! What are your thoughts on the matching sets 2020? Let me know in the comments below!