Ahhhh, I know! I should've written about the long shorts last year but I never got around to do it. But hey, as they're back in style this spring/summer I have another shot at writing a trend alert about them. So, what about the long shorts 2020? Well, here it is: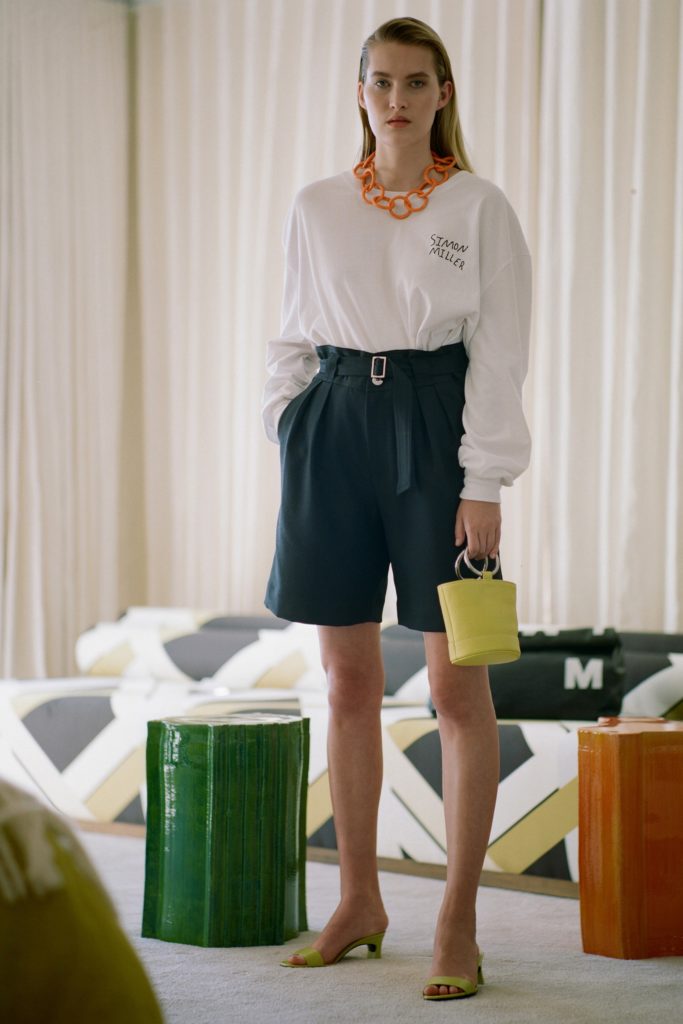 Long Shorts 2020
Mini shorts have been dominating fashion the past decade, but long shorts finally made a comeback last year. To be even more specific, bicycle shorts made a comeback last season, which paved way for other styles of long shorts (when I say long shorts, I mean shorts that ends mid-thigh or right above the knee). This length has been trendy for bermuda shorts, denim shorts and suit pants shorts. The latter looks kind of like chopped of business pants. The shorts have been commonly done as high-waisted and often styled with a belt defining the waist. Popular colors have been beige, grey, black and the pastels. 
How To Style Them
Well, to be completely honest the long shorts can be a bit tricky to style. The shape is not that flattering and the shorts have a tendency to look a bit outdated. One thing that's been popular to do is to pair the shorts with a blazer and plain top. This makes the shorts more formal and probably wearable. Working your shorts with a tucked in t-shirt is another way to do it, or with a casual sweater. What's important though is your choice of shoes. A pair of mules or sandals are trendy alternative and suitable for spring. Working your shorts with dad sneakers have been common too. I'd avoid boots with long shorts as the duo is anything but flattering. Try to stick with shoes that are more lightweight, so you'll keep the look more neutral! A final styling tips is to add some pattern to your look, for a more dynamic one. Long shorts tend to look a bit boring if they're not styled with some nice details or colors! A floral top or animal pattern could do! 
Street Style Inspiration
And some street style inspiration as always! The first look is really chic with the monochromatic set. Love the loose fit and the matching shoes. Love the oversized, chunky, sweater in the second outfit and how it contrasts the fitted bicycle shorts. The matching suit in the third picture is a gem too. Love how the belt adds some structure to the look. The green shorts in the fourth look are stylish too, love the idea of going preppy with a big collar and layers. The fifth outfit is also chic and wearable with the long denim shorts, the white t-shirt and the check pattern!
Folks! What are your thoughts on the long shorts 2020? Let me know in the comments! Xx