So knitted clothing pieces are always a good idea for fall. Sweaters and cardigans are probably the most common knitted pieces there is, but lately the knitted dress has found its way to the spotlight. The knitted dress fall 2020 is cozy, warm and chic! Also, I mentioned the knitted dress last week as a staple of fall 2020, so simply a must if you want to embrace the full fashion mood. (Find more trend alerts here).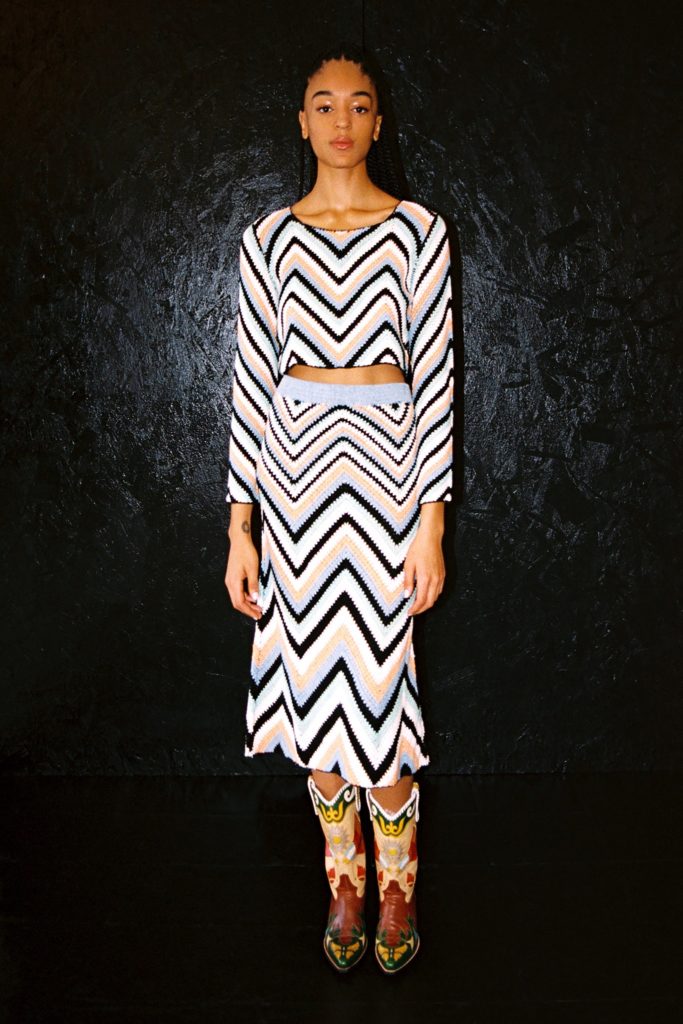 Knitted Dress Fall 2020
The knitted dress this season is often fitted and straight in its style. It's also been common in a semi A-line silhouette. The knitted dress has been popular in basic colors such as white, grey, brown and beige. Often hitting midi-length or knee-length, it's popular to work with pumps or high boots. An alternative to the knitted dress is the knitted skirt, or even a knitted set. Such a chic way of working the knitted style but also embracing a typical fall fashion!
How To Style the Knitted Dress
There are tons of ways you can make the knitted dress more interesting. First, you can think about the material. How can you make the knitwear pop? Adding some faux fur, leather or suede are all interesting alternatives. If you own a patterned bag, it will definitely make the knitted dress pop! As for color, if you're working anything brown/beige, embrace it with more warm shades such as orange, copper or wine red. Love the idea of working the knitted dress with some OTK boots or simple sneakers for a casual outfit. If you're wearing a knitted skirt, it can be chic to style it with a denim shirt or a puffy blouse!
Street Style Inspiration
And some inspiration from the streets! The first look is just genius over and over. Love the pop the patterned boots make, so matchy with the dress. Love the pop of pink in the second outfit. Simple and refined to match it with a black bag and black shoes. Nothing like keeping it simple! The way the coat frames the knitted dress in the third outfit is also really chic. Especially when contrasted with the brown boots! The way the orange sunnies matches the orange set in the fourth look is also another gem. Lastly, the set in the last pic is another good one. Love how the belt makes the outfit more dynamic. Love it with the brown bag too!
Folks! What are your thoughts on the knitted dress fall 2020? Let me know in the comments below! Xx