Folks! We have a new trend in town and it's nothing less than the good ol' flip-flops! I mean, I really mean town when I write town, cause they're usually a go-to choice for the beach life, but they've recently found their way to the city life too. Here are the flip-flops 2021!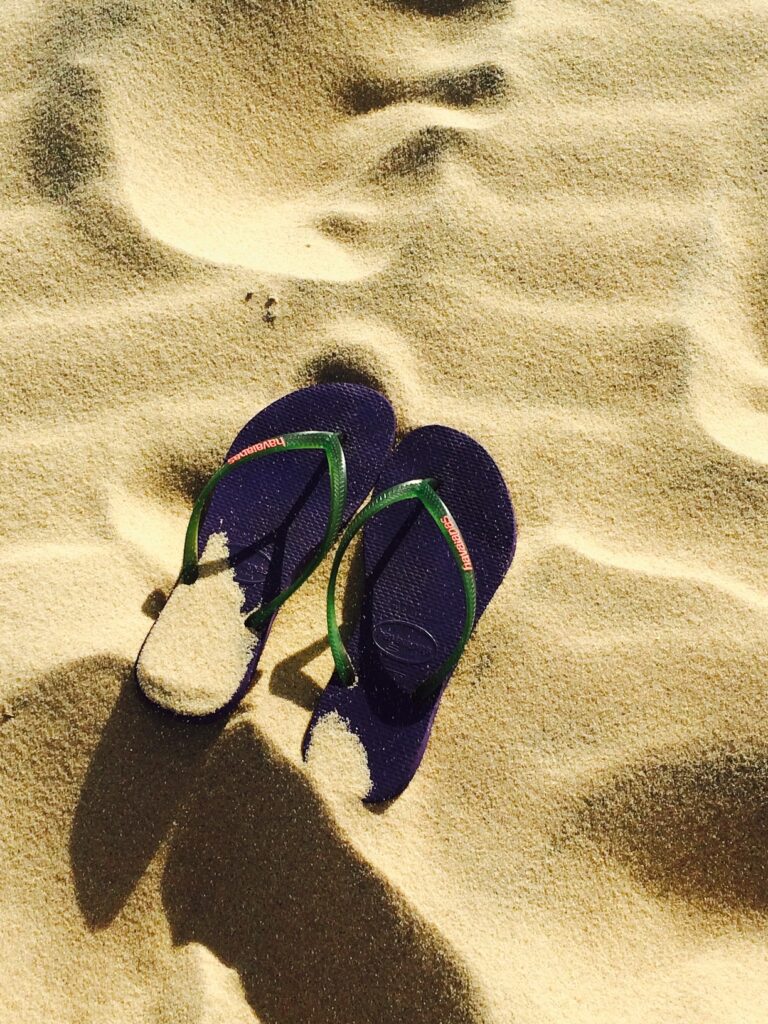 Flip-Flops 2021
So the flip-flop has always been in the love/hate section of fashion. Some people love them for their simple and comfortable style, but others thinks they're way too casual. I do understand the perspective of the typical beach flip-flop being too casual for the city life, but the style that's trending this summer is more about a leather, refined and mature style. The flip-flops 2021 have been commonly done in a black leather style, often with a thick platform sole to go with it! It's also been somewhat common to do the flip-flops in pastels such as pink, baby blue and lavender. All about that early 00s fashion!
How To Style Them
I'd keep the flip-flops in its casual context and avoid preppy pieces such as cigarette pants and pencil skirts. I'd also avoid fitted pants, leggings and jeans. Especially jeans and flip-flops is a big no-no in my book. So what would I style it with? Well, I'd pair my more refined flip-flops with a voluminous midi dress and well as mini puff dresses. I'd try it with a midi skirt too and a simple t-shirt. I think a wrap dress and straw accessories could be nice with the flip-flops too. But in general, anything that isn't jeans, too preppy and fitted design works with the flip-flops!
Street Style
And some street style inspiration! Love the combination of white and pink, it's just such a soft and adorable one. I think the white style of flip-flops is a really wearable one. Love love love the color contrast of the yellow dress and the blue flip-flops in the second picture. Although the dress is more preppy, it comes off as casual with the plaid pattern. I think the monochromatic green look is another gem. The black sunglasses and bag complements the green perfectly. I think the floral dress in the fourth picture is gorgeous and isn't too bad with flip-flops. The fifth outfit also has its charm with the matching set, really casual but wearable!
Folks! What are your thoughts on the flip-flops 2021? Let me know in the comments below! Xx