Another week and another trend alert article! I know the dots have been quite trendy for a few seasons now, but as they're going strong for summer too – they definitely deserve a post of their own. Here's an update on the dots summer 2018: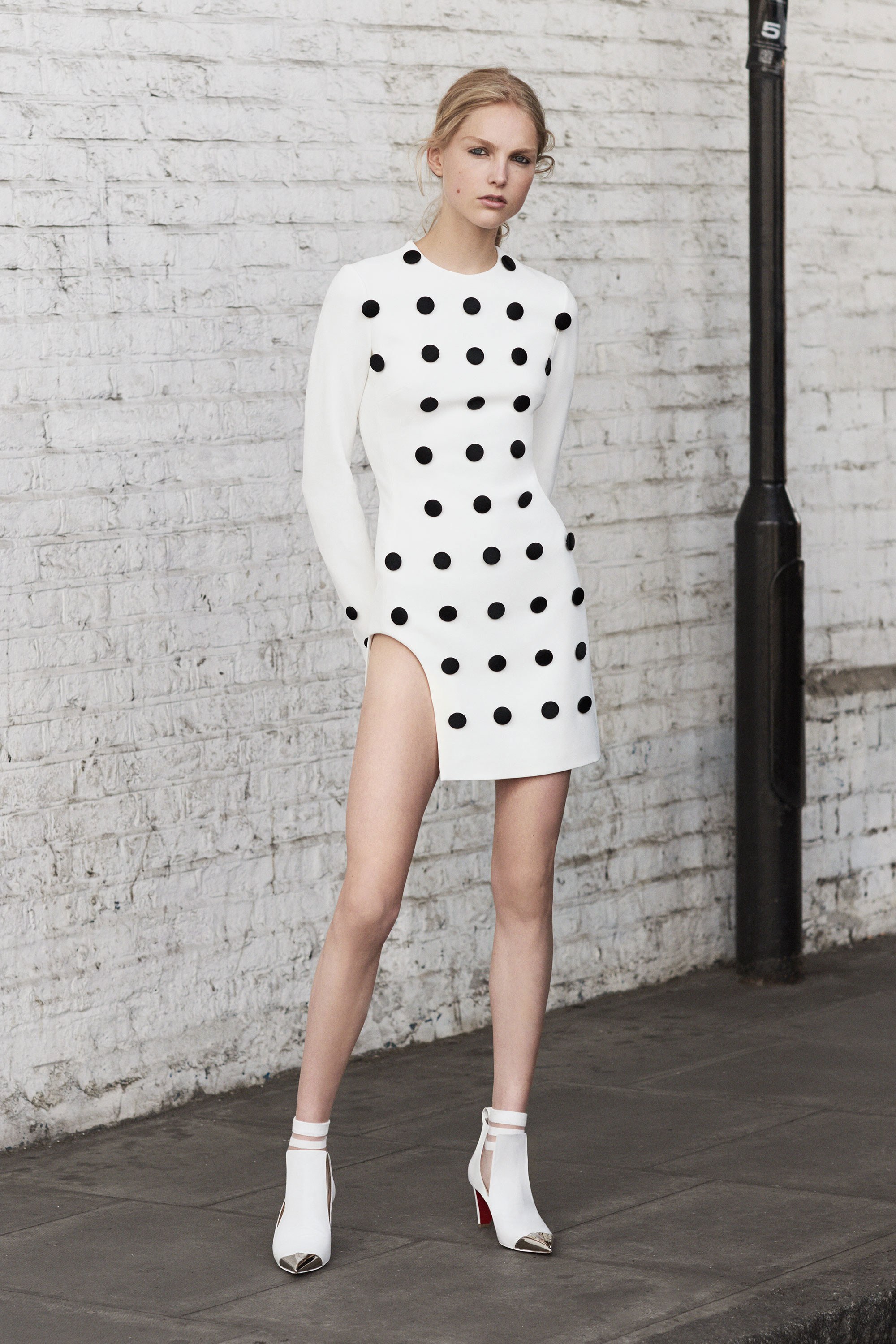 Courtsey of David Koma | Resort 2018
Dots Summer 2018
The dots summer 2018 are all about that playful, energetic style – often done in combination with ruffles, the wrap style and popping colors which creates a lively look. It's common that the main color is popping whilst the dots are white, like a red/white, yellow/white or purple/white combination. I'd say that dresses, blouses and skirts are most popular to choose for the dots, but also a few pants and accessories too. The current way of going for the dots is also similar to the style of the 80s, with some oversized silhouettes, awkward color combinations and a "more is more"-attitude.  I say that a smaller size of the dots is more popular than larger ones, but the oversized style seems to be growing in popularity! In a true 80s manner, of course!
How To Style Them
The best thing about the dots is that you can either keep the styling simple or you can do it elevated. As the dots are a neutral print, a version of the equally neutral stripes, you can favorably match the print with more prints. You can also color match it with one of the colors in the print, which will create a more coherent look. One way to keep the styling more simple, and in tune of summer, is to add the straw accessories. If you go for a clothing piece with a lot of ruffles, remember to keep the accessories neat and structured for some balance! If there's only one thing to keep in mind though is that you seldom can do wrong with the dots – they are neutral!
Street Style Inspiration
And to the inspiration! The first look is so so chic with the monochromatic style. A chic way of staying neutral with the neutral shade, but also making a statement with the double match. Both the second and the third look are chic with the match of the bold, neon, colors. Definitely something to try if you need to layer the dots and you need a pop of energy in the outfit. The fourth and fifth look are adorable with the Parisian style, the fourth one showing how well navy blue and red works. The last look is a perfect example of the 80s style of the trend!
Folks! What are your thoughts on the dots summer 2018? How do you work them? Xx