Folks! A really popular trend this year are the cropped jeans 2021. Both the straight and the flared style of this length are trending right now. Here's a trend alert on the popular jeans. Find previous ones here.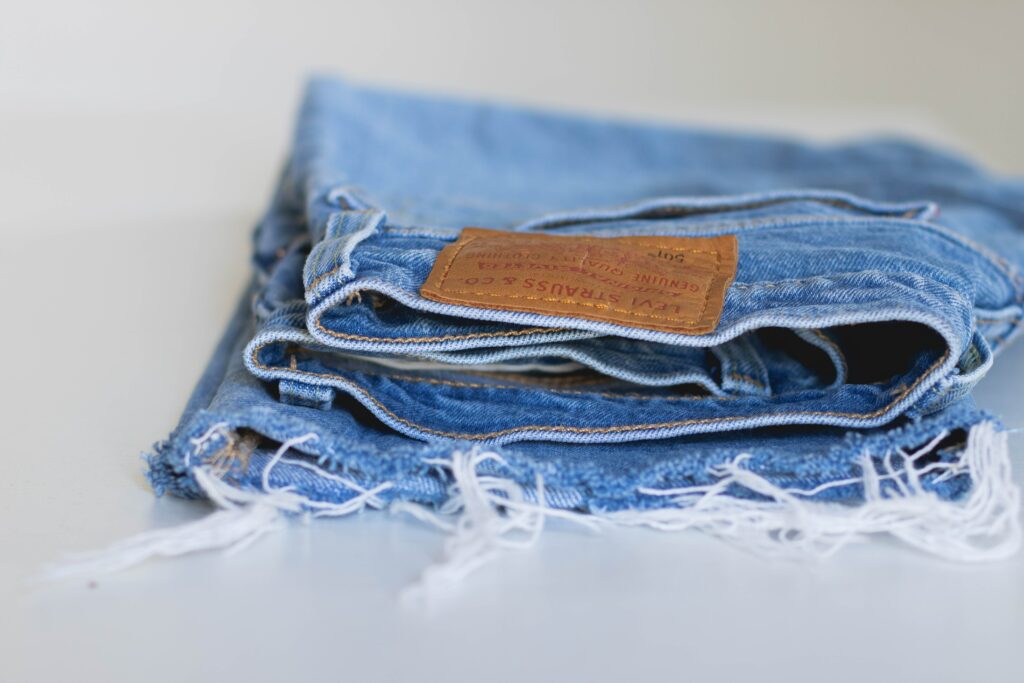 Cropped Jeans 2021
This semi-cropped style has been immensely popular to pair with white shirts, t-shirts, puffy blouses and crop tops. Especially if the jeans are a bit flared and with a rough hemline. It's also been common to add a belt to the waist. More than anything, it's been all about the shoes. Pairing your cropped jeans with kitten keels, slippers, sneakers and gladiators have been immensely popular. Especially slippers and kitten heels have been in the centre of attention. 
How To Style Them
I think that the current way of styling the jeans have been really favourable. I mean it's jeans after all, and they're often wearable and quite easy to style. I love the idea of going for a semi-tucked in shirt with some fashionable slippers for that "casual chic" look. I also like to work my cropped jeans with a more preppy top and kitten heels. If you own a dress that's midi length, you could also work it with the jeans; but it has to be in an a-line style if you want to keep the silhouette intact. It's also really chic to go for a cropped top if the jeans are high-waisted. Such a great idea for summer.
Street Style
And here's some street style outfits: I love how glam the first look is with the jeans and black t-shirt. And of course, the gold accessories! Love the statement black blouse in the second picture, so chic with the cropped jeans. Love the choice of shoes too, adorable pink match! The simple summer look in the third outfit is a gem too, so fresh with the white top and matching white sneakers. Such a cozy layering look with this striped sweater. Great that the bag and shoes are matching. Love how glam this last look is. The statement top is perfectly balanced with the casual jeans. Love the pop of red the bag adds. And hey, those shoes are gorgeous!
Folks! What are your thoughts on the cropped jeans 2021? Let me know in the comments below! Xx