Folks! Can you believe I haven't done a #TrendAlert on the crop tops yet? I'm sure I had as they've been here for quite some years now (back in style that is). Well well, here's a trend alert on the crop tops summer 2018: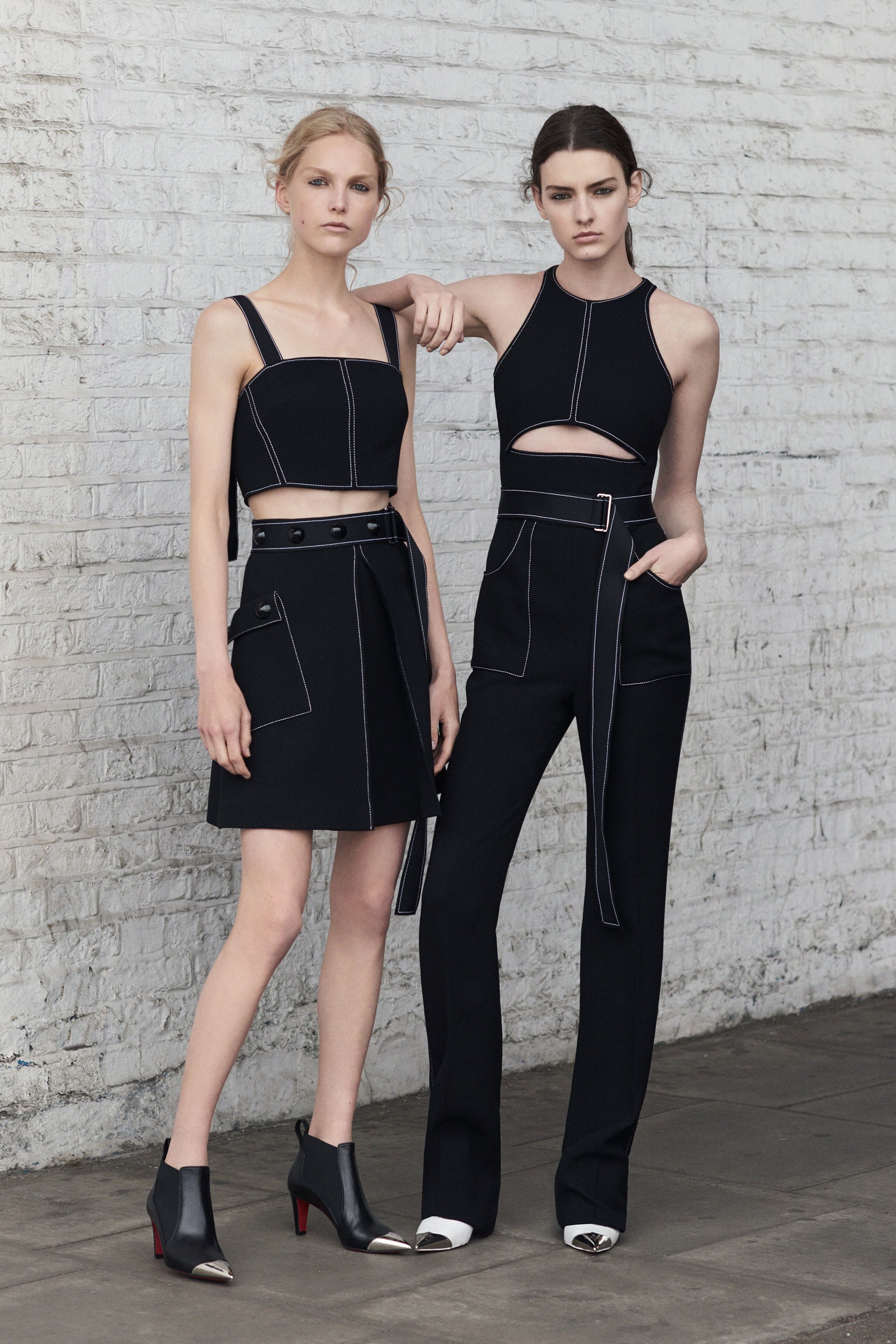 Courtsey of David Koma | Resort 2018
Crop Tops Summer 2018
Here's the thing with the crop tops: the only criteria that's needed for it to be considered a crop top is that the length of the top is short (e.g. hitting somewhere above the hips). That means that a crop top comes in various colors, prints, details and styles. Basic crop tops á la the 90s in earthy shades  (like olive green, mustard yellow and camel) are popular but so are the crop tops that comes in a print (like floral, dots, gingham) and with ruffles, bows and in the wrap style. This is quite favorable though as there's a high likability that you can find a crop top in a style you like. The off shoulder style with enhanced sleeves might be the most popular one this summer, sharing the first place with the wrap style!
How To Style Them
Why so many people shy away from the crop tops is that they can be quite revealing. Or in other words, they show your stomach and that's often not appropriate to do at work or in school according to the current societal norms. There are ways you can balance this though, preferably by matching your crop top with a high waisted clothing piece. This will still be more informal, but you'll close the gap and only let a part, if any, of your stomach be visible. This way of styling the crop top is highly flattering as you'll enhance your curves as the marked waist will be in focus. Another way of making the crop top look more formal is to layer a cardigan, kimono or blazer over your outfit and by doing so, framing the clothing piece! A 90s alternative to this is to layer with an overall. You can also layer the other way around with the crop top over a tank top or t-shirt. You can also choose a matching bottom part and thereby create a monochromatic look. That will definitely add the trend factor!
If you want to go for the 90s street style look, match your crop top with some denim or other statement material like leather or suede. If you're reaching for a more elegant look, go for a midi skirt in a preppy print or a pleated style. It's all about balancing what style your crop top is and try to tone it down by adding the contrasting elements. Regarding the prints and colors of the crop tops, just try to match it like you normally do! 
Street Style Inspiration
Lastly, here's a dose of street style inspiration! The first look is genius with the framing of the outfit and the monochromatic styling, making the crop top very wearable. The second look also shows this really well and with the elegant material, I think this look shows how you can wear a crop top in a more formal context. The last look is genius with all the layering, perhaps one for late August, and shows how well a good blazer balances the youthfulness in a crop top!
Folks! How do you work the crop tops summer 2018? Let me know your best styling hacks in the comments! Xx