The check pattern is always around, but this fall it's definitely more in the spotlight than usual. The check pattern 2020 is quite the wearable trend, so here's a useful trend alert on the subject! Find previous trend alerts here.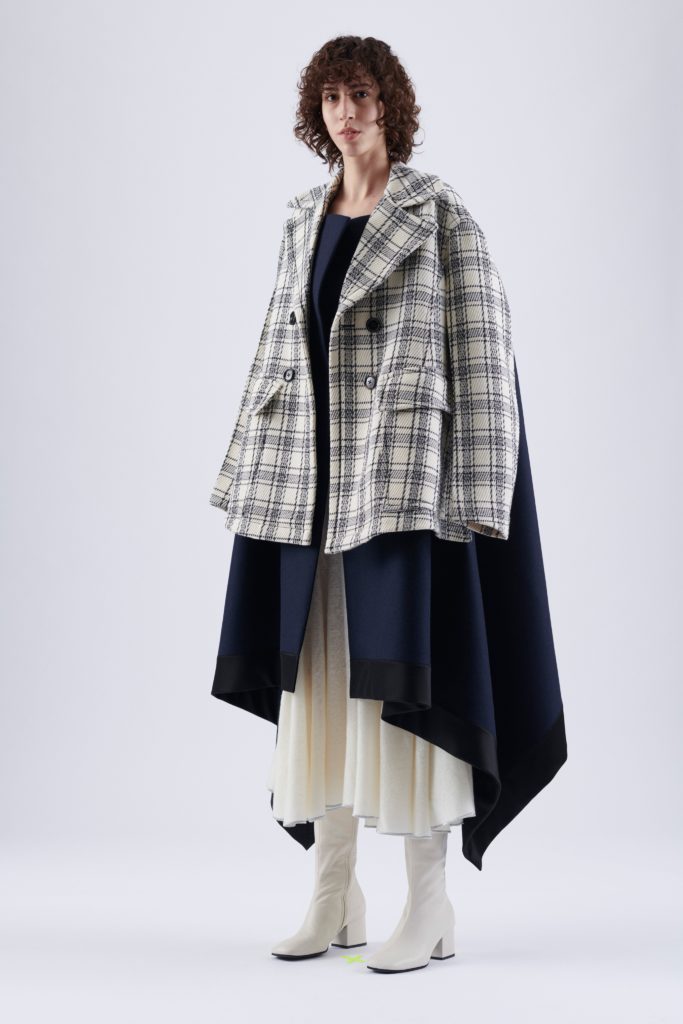 Check Pattern 2020
The check pattern comes in different variations, some more popular than others. This year, the traditional glen check pattern is having its moment, but buffalo check and gingham are popular too. Depending on the style, there are more traditional looks and more upbeat. Glen check are more classic, common as blazers and pants. The buffalo check is common on shirts, whilst gingham is more sophisticated with dresses and blouses. Arguably, gingham is also more common for summer and popular with pastels. For fall 2020, the glen check pattern is probably the most classic, and wearable, style. The buffalo checks have a more youthful vibe to them. 
How To Style It
When styling the glen check, it's a good idea to go for more subtle, full, colors such as brown, copper, green, navy and wine red. This will harmonize with the often calm colors of the glen check pattern. It's also given to pair it with denim and leather to create a more modern look. If you're working a glen check blazer, pair it with midi or maxi dresses for the ultimate trendy look! And of course, a pair of chunky boots or dad sneakers to go with everything! If you go for the buffalo style, it can be chic to pair it with more delicate pieces for a contrasting look. Perhaps an organza dress or a semi-transparent top. Also layering it up, if it's a shirt, with knitted sweaters or vests to create fall look. Love the idea of pairing the buffalo plaid with leather pants! As for the gingham look, great idea to mix and match summer and fall clothes for an eclectic outfit. Fun idea to wear more pastels for fall too, or why not pair them with their respective fall colors for a more balanced look? Have a look at this article for more ideas on the gingham. 
Street Style Inspiration
And as always, some street style! Love how wearable the first look is. So chic to go for a classic blouse and denim combo and top it off with a chic blazer. The check pattern in the second outfit is also terrific. Love how the pattern reconnects with the rest of the outfit. Love the check pattern in the third picture too, so cute with the colorful gloves and boots. Love the casual style in the fourth outfit. Would've loved an orange bag, but the black crossbody works too. Gorgeous with the subtle lipstick. Lastly, the fifth outfit is so good with the color contrast. Love the classic and glam touch the pink bag adds!
Folks! How do you wear the check pattern 2020? Let me know in the comments below! Xx