Back with the trend alert articles for fall and first out is no less than the color brown! Might not sound too exciting that a neutral color is one of the biggest trends fall 2019, but oh boy is this one entertaining. Brown comes in all imaginable textures and shapes this fall, which makes it quite interesting. Here's a trend alert on brown fall 2019: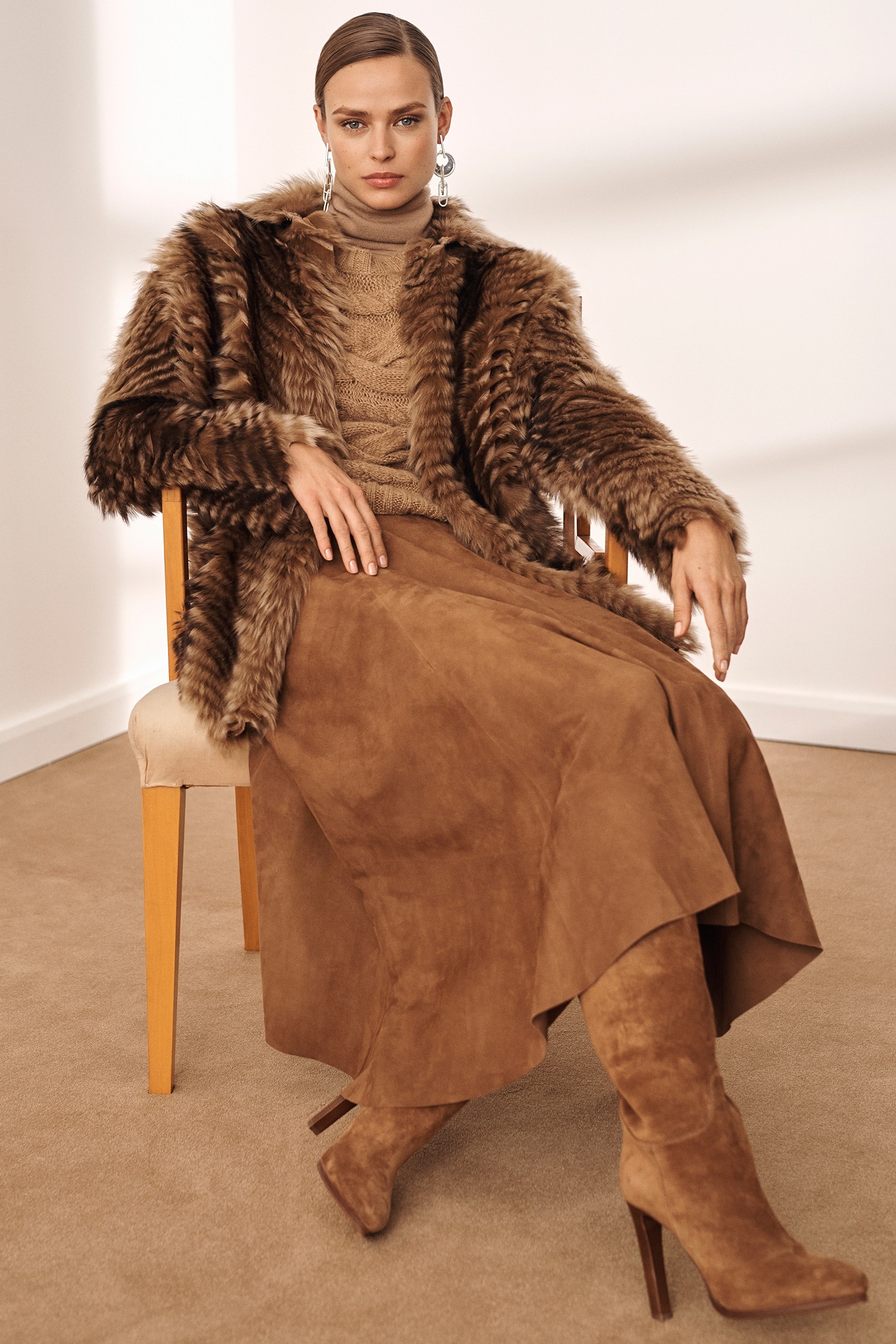 Brown Fall 2019
It's actually not too crazy that brown is in the spotlight right now. This past year we've seen warmer, neutral, tones growing in popularity. Shades like beige, olive green, camel and greige have been quite trendy. Another hue that fits the color style is, yup you guessed it, brown. Brown has traditionally not been as popular as black, white and grey when it comes to clothes, but has been a go-to staple for accessories for years (decades). Brown shoes, bags, belts – you name it. This year though, brown is definitely all about the clothes too. Brown dresses, overalls, skirts, pants and jackets are popular choices. More specifically, brown when done in "natural" materials of leather, suede, fur and teddy is really popular. Brown leather leggings for instance or brown teddy coats! That's why this trend is quite favorable because not only is it a classic color, but it also comes in designs you likely have (a brown leather belt etc). 

How To Style Brown Fall 2019
As mentioned above, brown is a great fit with the other neutrals of beige, olive, camel and greige. I'd also include the fall colors of safe shades to pair with brown: navy blue, mustard yellow, dusty rose. I would however avoid red and purple, they can in combination with brown come off as bit unmodern. There's not a smooth transition either or a favorable contrast. Instead, if you want to add color I'd go for the ones mentioned previously or, as crazy as it might sound, add neon! The intense color of neon pink, yellow, green or blue will definitely shake things up a bit. But as brown is a neutral, the combination works. I think going for brown in a nature material is the safest way of combining brown with a neon color. Perhaps a pair of brown pants and a neon colored top? Or why not a neon colored dress with a brown leather jacket on top? If you prefer to stay on the more safe side though, pairing brown with more brown is always a good idea. Brown with camel and beige is also wearable and reliable! 

Street Style Inspiration
As for the street style inspiration, how about trying one of these looks? Love the match in the first look, it shows how chic brown is with dusty rose. Also love the contrast of the leather and the silky dress. The second look is genius with the layering of the brown. Love the way the coat is framing the outfit. The classic elements in the third look works really well, with the bag and the belt matching. The off-white is a nice match with the jacket. Love the dress of the fourth outfit, such a pretty and trendy match with the boots. The fifth look demonstrates how nice brown is with navy blue and also the importance of balancing different materials in one outfit.

Folks! What are your thoughts on brown fall 2019?