I know, the trendy slippers might seem like a better fit for summer compared to the boots, but fact of the matter is that the boots summer 2019 are all about that comfortable, easy style too. Boots are also quite fun to pair with the flirty, light, summer fashion which creates a fashion statement sans fuss. Here's a trend alert on the boots summer 2019!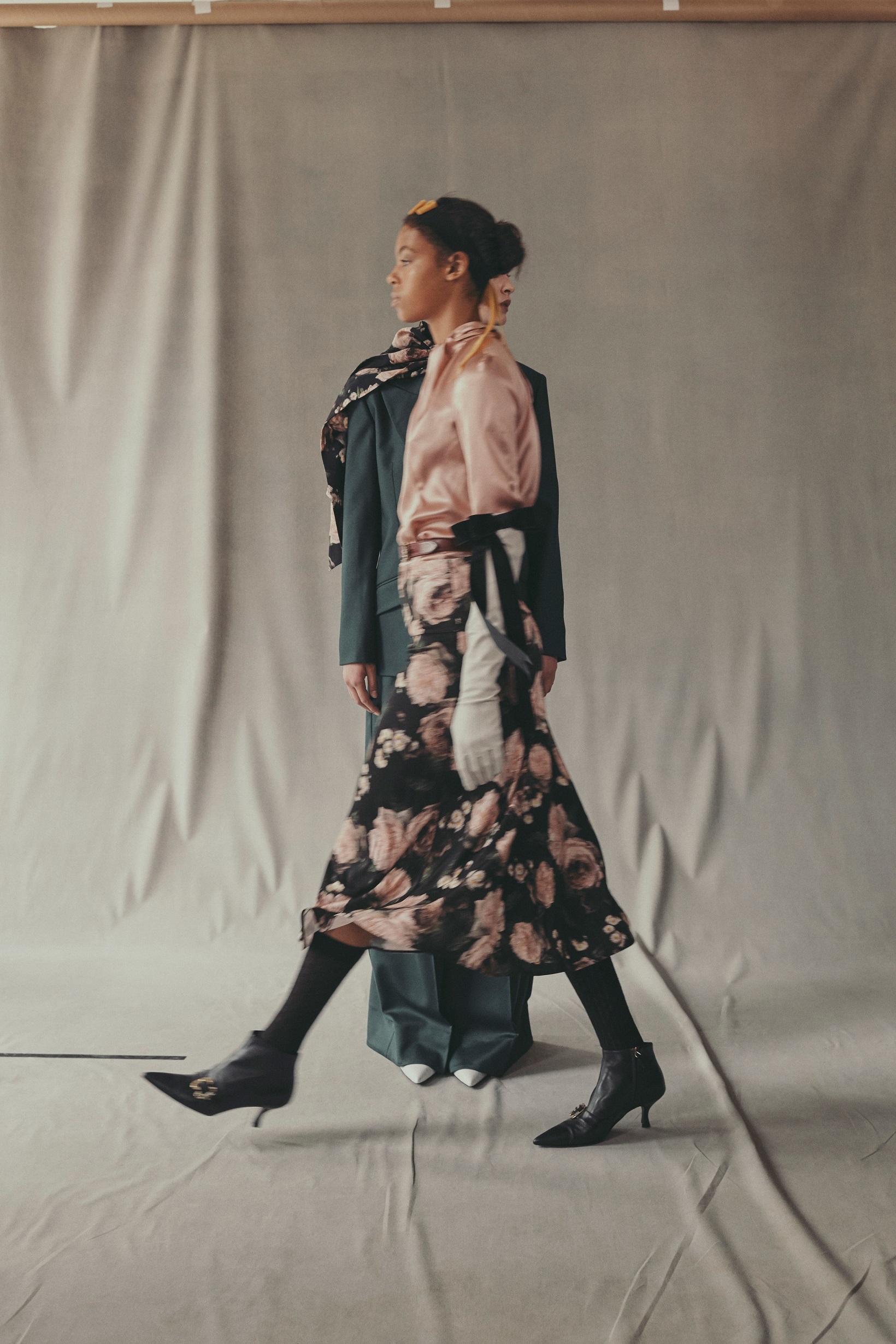 Boots Summer 2019
So the boots this year are quite varied in their style but with the common idea of being practical and comfortable. I'd say boots with a low heel, or no heel, are perhaps the most trendy: á la Chelsea boots or Oxford. They're common in black but also patterned, often done in animal prints or florals. Patent leather is a stylish material and so are shoes in a fabric, such as the sock boots. The OTK boots are always popular, but undoubtedly more suitable for fall than a hot summer day.
How To Style Them
I'm not sure you get a more neutral style of shoes than the boots. They are often quite basic which makes them a perfect match with the majority of outfits. Pair them with denim shorts to get that bohemian vibe or do them with regular jeans if you wanna go casual chic. This year it's also very trendy to go for a more "ugly" fashion and combine clothing pieces/accessories that are heavily contrasting: such as the boots and dresses. I'm talking midi dresses in floral patterns, or voluminous mini dresses with statement sleeves that are embracing a more feminine vibe. They're really stylish to "cut off" with a pair of black boots or clash the patterns with some patterned boots. The boots are also quite sustainable from the perspective that they can be worn all year around. That's why it's a good idea to invest in a pair that will last through the years!
Street Style Inspiration
And some inspiration from the streets! Love the contrast of the more delicate dress with the chunky shoes and the black clutch. The second outfit is so chic from the color perspective. If you have a pair that's colorful, match them with your clothes and intensify the color! I love the neat and refined look of the boots in the third outfit, really pretty to pair it with a midi dress. The flirty edge in the fourth outfit is so good too, the boots are enhancing the attitude of the leather jacket favorably. Love how well the colors are matched in the fifth outfit. Don't be afraid to make the shoes a part of your outfit's color scheme!
Folks! How are you working the boots summer 2019? Let me know in the comments below! Xx