A chic trend this fall is the boilersuit trend. It's retro, fun to style and quite wearable. The boilersuit 2020 is perhaps extra wearable with its often beige, green and neutral hues. Find previous articles in the trend alert series here, and an article on the fall trends 2020 here!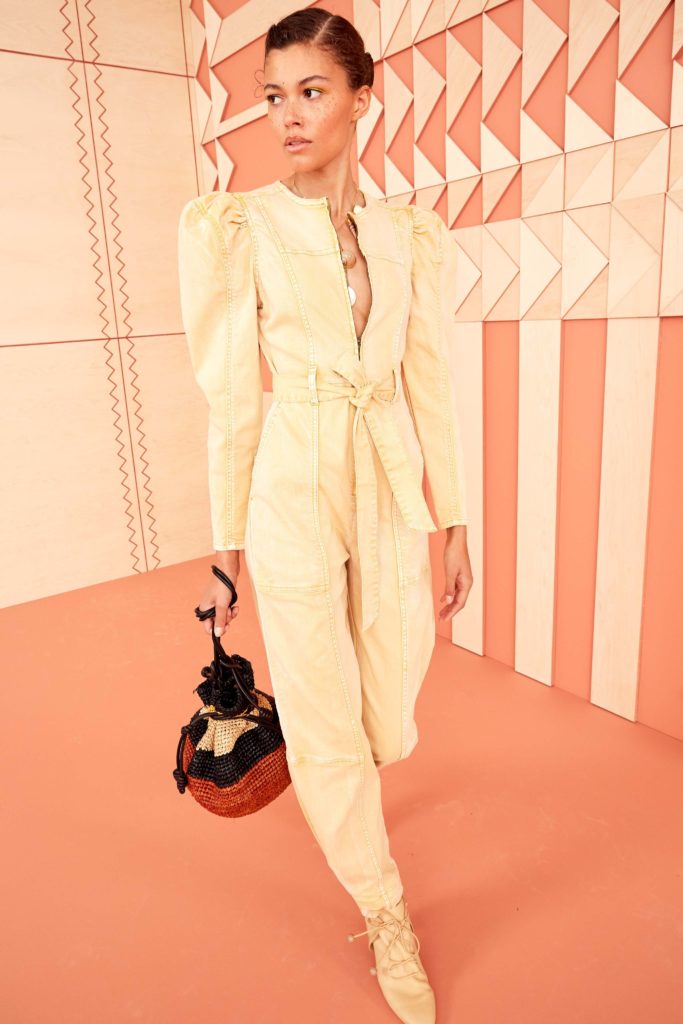 Boilersuit 2020
The boilersuit 2020 has a playful 70s/80s vibe to it, with the semi-loose fit and colorful hues. It's commonly done with highlighted buttons, pockets and a seam that highlights the waist. The boilersuit is often done maxi with long arms, although it's common to roll up the sleeves to 3/4. Frequent colors are brown, olive, beige, pink and blue. Materials such as denim, leather and corduroy have been popular too.
How To Style It
A simple way of styling the boilersuit is to keep the retro vibe by adding oversized jackets or blazers. A cropped puff jacket can be chic, but also an oversized blazer. You can also keep the retro vibe with a denim jacket or leather, but remember to reach for a more chunky style as the boilersuit tends to be quite chunky. I also like the idea of choosing a pair of sneakers, to add to the casual vibe. A pair of fitted boots, to go under the boilersuit, would also do! It could be chic to create a layered look with a turtleneck or why not a matching shirt? One thing to keep in mind is that it's favourable to accentuate the waist. You can do this by using the built-in belt or to add one of your own! 
Street Style Inspiration
Love the oversized boilersuit in the first outfit. Chic with the minimalist black accessories to accompany it. The layering in the second picture is really interesting. Love how well the colors are matching. The light blue boilersuit in the third outfit is crispy and chic. Love the glam necklace that adds a more luxe touch. The fourth look is quite simple but also more glam with the green shoes. Would've loved an orange bag with this look, but it works well like this too. The color matching in the last picture is so good. So random, but so stylish! Love the gold earrings too, they complement the yellow in a favourable way!
Folks! What are your thoughts on the boilersuit fall 2020? Let me know in the comments below! Xx