Here's quite the fun trend summer 2020: The bodysuit! The piece is weird and have a tendency to be uncomfortable but nevertheless quite interesting. It's also pretty identical with the style of a swimsuit, but more suited for an everyday context. Here's a trend alert on the body suit 2020: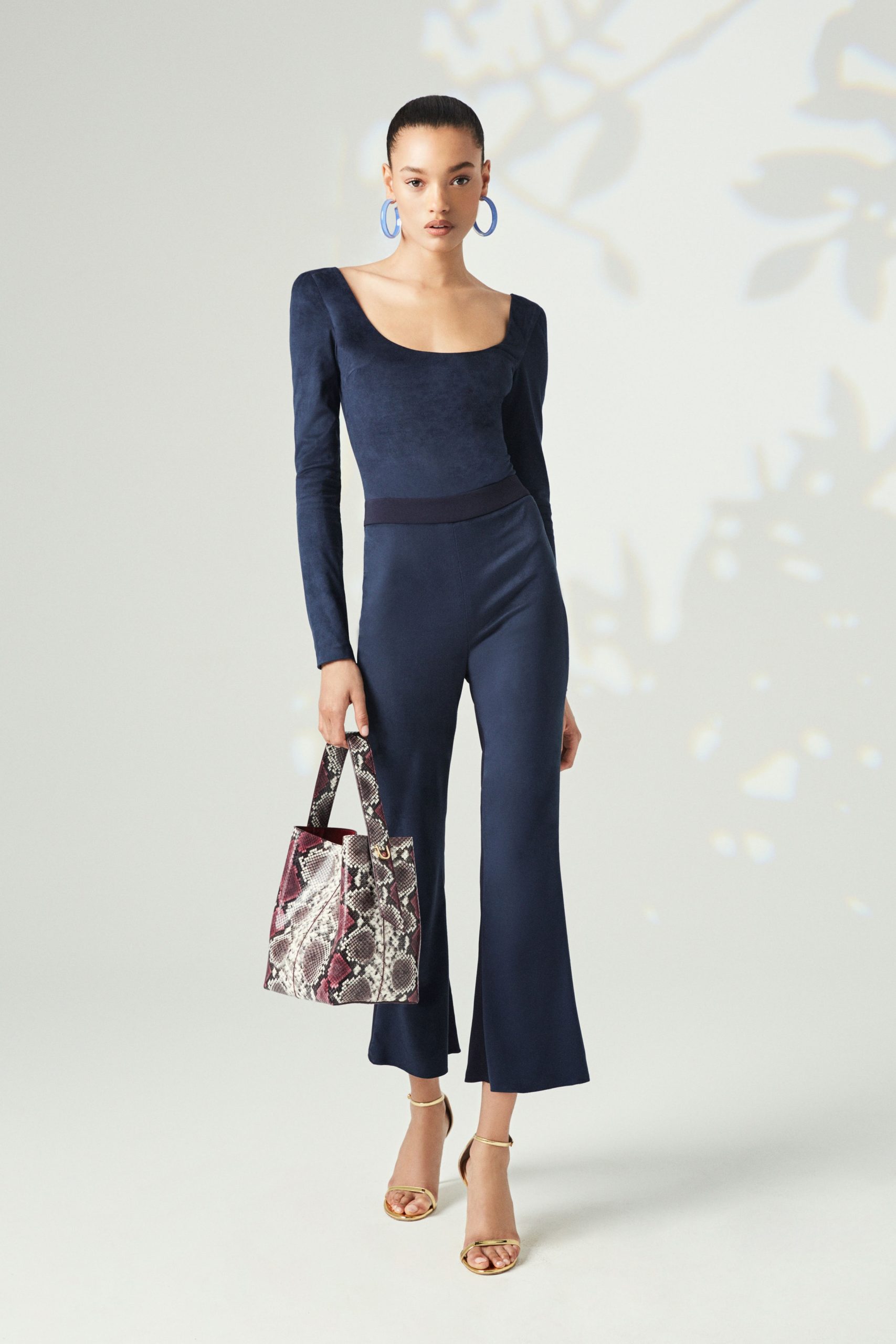 Bodysuit 2020
The bodysuit 2020 is tight, fitted and pretty neutral. The item is characterized by its fabric stretching between the legs, creating an elongating silhouette. The bodysuit is commonly layered with high waisted jeans, shorts or skirts. Especially pairing your bodysuit with a pair of high waisted denim shorts is trendy. It's been common to wear your swimsuit like a bodysuit for the everyday life. Honestly kind of practical to wear a swimsuit during summer, as you're always ready for the beach ;). The bodysuit has been common in black, beige, grey, olive green and blush.
How To Style It
The most important thing to do when you're wearing a bodysuit is of course to have it tucked in. You don't want the part that goes between your legs to be visible (unless you're going for a statement/swimsuit kind of style). So pairing it with high-waisted clothing pieces is a pretty good idea. Skirts, shorts and pants are all obvious ideas. I like the idea of pairing the bodysuit with a pair of culottes, just to add some volume to the outfit. It's also chic to work the bodysuit with a blazer over or a chunky cardigan. Perfect for chilly summer nights. It can also be cute to go for the item in a more preppy way and embrace the ballerina style. A bodysuit with a matching tulle skirt sounds really chic!
Street Style Inspiration
And some street style inspiration!I love the simplicity of the first look. Chic to just go for the bodysuit and a pair of jeans. Swapping the jeans to jeans shorts for summer is a great idea! Kind of bold to work a transparent dress with a bodysuit under, but definitely an idea that works for the beach (bodysuit = swimsuit). The third outfit is really edgy with the yellow top and the leather pants, simple and chic. The red/black bodysuit in the fourth outfit is a good one too. Love how matchy it is with the red headband and the bag. The last outfit is also chic with the high-waisted pants. Love the cut out style of the top, flirty but wearable!
Folks! What are your thoughts on the bodysuit summer 2020? Let me know in the comments below! Xx