As you may have noticed, I've begun to include more timeless pieces in the trend alert series. That is mainly due to two reasons. First one is that timeless pieces are always trendy, right? That's sort of the point, they're always in style which makes them timeless (duuuh). Second part of including more timeless pieces is to indirectly promote a more sustainable fashion by highlighting the wardrobe staples. With that said, here's a trend alert on the classic black boots winter 2018!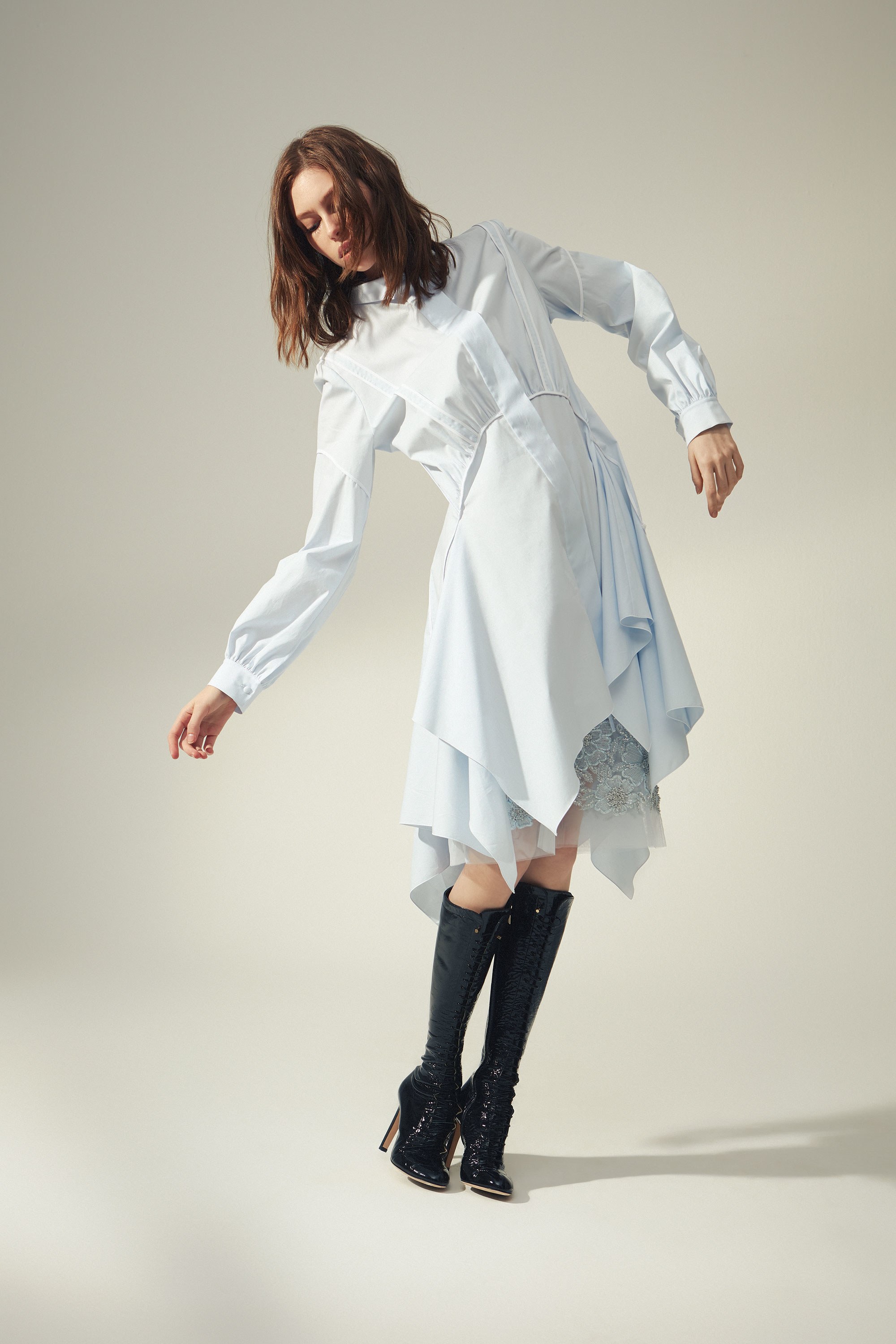 Courtsey of Antonio Berardi | Resort 2018
Black Boots Winter 2018
First of all, it's hard to go wrong with the black boots as it's about the style that suits you. There are tons of examples of different boots, perhaps the most popular being the Chelsea boots, at least in the latest years with the shoe model balancing perfectly between anonymity, comfortablility and timeless design. Black boots in general are a great go-to style for a reliable wardrobe. Always, well 9 out of 10 times, being a favorable match with an outfit. They add neutrality to a detailed outfit and they add edge to most outfits. They are magnificent for the colder months and they are a nice contrast to summer fashion of short skirts and dresses! 
How To Style Them
Perhaps this section is unecessary as I've already stated that the black boots works with whatever. But some repetition is never wrong, nor expanding the horizon of ideas. I think there are two main areas where black boots are peaking!

First area is to contrast your outfit. This is especially great to do if you're wearing light colors and a lot of prints, that's when you're outfit needs some balance with black boots that adds a "heaviness" to the outfit. A white lace dress is a piece that's extra favorable to contrast with a pair of black boots. Or why not balance your mom jeans with a neat pair of Chelsea boots or combat boots? The thing to keep in mind is that when your outfit feels dull and is lacking some excitement, adding a pair of black boots can be a good idea! Contrasts intensifies, which helps making an outfit look more dynamic. 

The second area is to neutralize the outfit. If you have a lot going on in an outfit, like the silhouette, prints, volume and so on – the black boots will balance it all with the anonymous look. Not making anything pop but keeping it subtle. This is especially a good thing to do when you match the black boots with either black pants or tights. The outfit will look more coherent when you pair the shoes and pants together and let the other statements be in focus! I'd say this trick is extra chic when you have an oversized clothing piece, perhaps a jacket, as you won't add to the volume but keep it low!
Some Inspiration
Here's some inspiration where the black boots have been used in stylish ways. From balancing preppy to going neutral and also make a statement! The first one is quite classic with a good combo of jeans and boots. Love the trend pulse in the second look and love the spring vibe in the third look. All looks embraces different styles which just proves how versatile the black boots are!
Folks! What kind of black boots do you have? How do you style yours? Let's chat in the comments! Xx