Folks! Let's talk about the beret hat  fall 2018, shall we? The classic style of the hat has increased in popularity past seasons and is as popular as ever in the street fashion. It's closely associated with fall, french fashion and a timelessness. Here's an article on the beret hat fall 2018 (catch more #TrendAlerts here):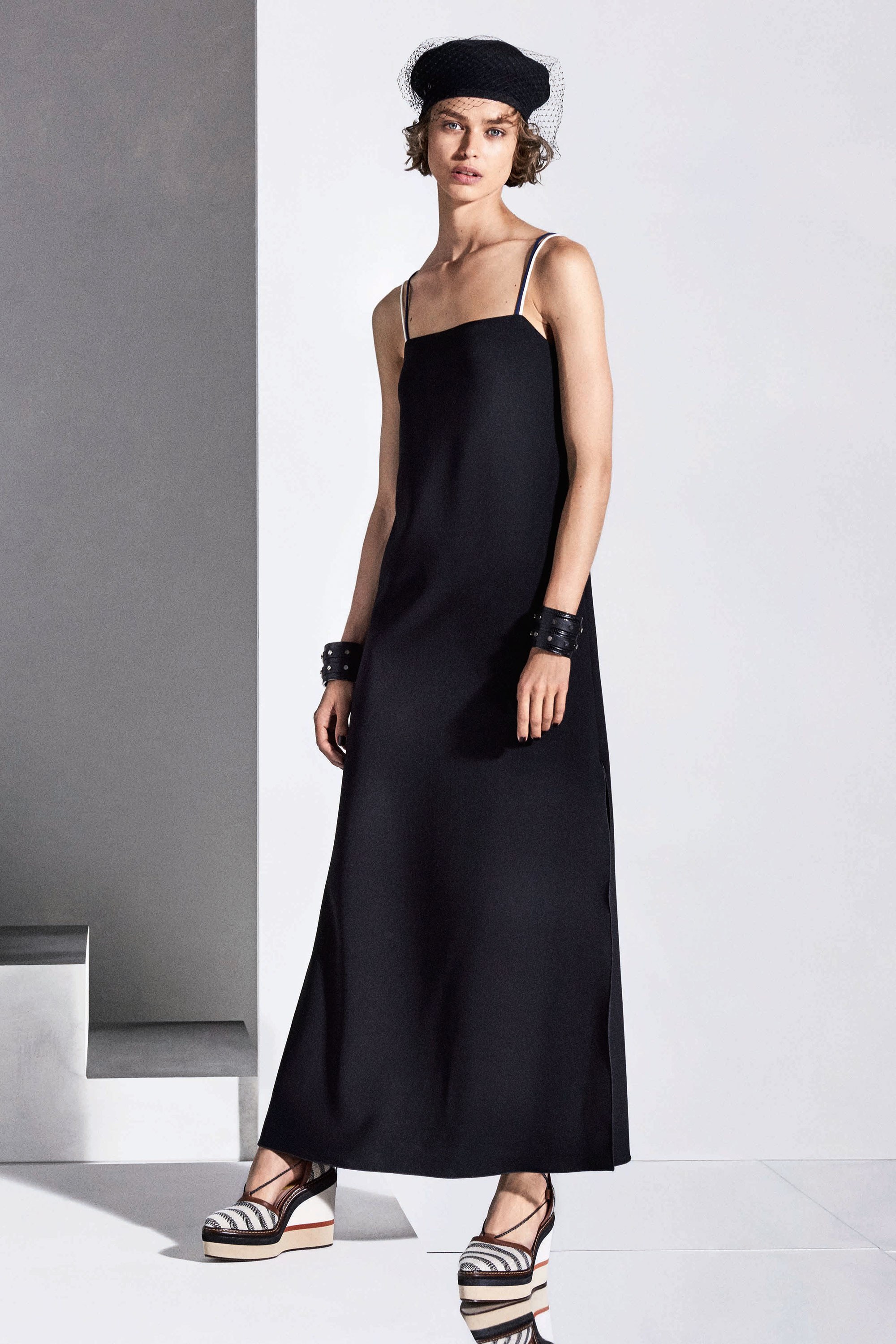 Courtsey of Max Mara | Resort 2018
Beret Hat Fall 2018
The beret hat is characterized by its circular shape, most commonly done in a wool fabric or a synthetic one. The beret started out as an hat for the everyday person but grew into becoming a symbol for the military, political organisations (Black Panthers) and also artists (Pablo Picasso etc). Today the beret is commonly associated with these factors, but is also a somewhat symbol of the characterization of French fashion (a person with a striped top, a red scarf and a black beret). The beret hat fall 2018 is about the classic black color, but also done in navy blue, camel and red, as well as more untraditional shades of a blush pink or the fall colors. One part of the popularity today, in the street fashion, is due to Dior and Grazia Chiuri who's been using the hat quite a lot in her last collections (as in here, for example).
How To Style It
The best part about the hat is that it's a hat (trololol). You can only (mainly) wear it on your head, which makes it pretty easy to use. The difficult part is to know what clothes to pair it with and how to deal with your hair. As the beret hat is a classic piece, it's favorable to pair it with more timeless pieces such as the trench coat, a simple white t-shirt or a leather jacket. Traditionally it has also been paired with a turtleneck, a striped top or something knitted. I don't think it's wrong to draw inspiration from these pieces, if anything it shows how the beret hat fall is timeless. What I do think is important however is that you put your own twist to it. Either if you choose a beret in a statement color (like that pink one or perhaps a mustard yellow for fall), or you add more trendy elements to break it off. Perhaps try the Dior route and add some tulle, or an embellished top to center the attention to the upper part. You can also color contrast with your top to create a full effect. A red beret with a blush pink top/coat/sweater sounds like a cute idea! With the wool texture it's also a good idea to play with the textures and add that (faux) leather/suede or go more crazy with something transparent, or neoprene or even plastic. To divide it more roughly: 1) go completely traditional 2) go traditional with trendy details 3) go for trendy elements only.
Street Style Inspiration
Lastly, here's some street style inspiration on how you can wear the beret hat fall 2018. Such a pretty color of the hat in the first outfit and styled in a trendy mode with the checked patterned blazer. Love Rihanna's beret hat in the second look, edgy with the leather and even more attitude in the bold choice of lipstick. The third look is perhaps the one I love the most. See how chic it is to color match? Love the dove and sophisticated feeling of it. The fourth and fifth look feels more traditional with the denim jacket as well as the turtleneck. Notice though the twist of details with the culottes in the fourth look and the velvet material in the last one. More trendy details please!
Folks! How are your wearing the beret hat fall 2018? Let me know in the comments! Xx