Another Monday and another trend alert to keep us updated on the latest trends! This one today is really simple as it's all about the color beige. With the revival of the 90s fashion and the, seemingly, ever growing love for basic colors of olive green, dusty rose, grey and beige – this sandy shade is one of the most popular colors this year. Thankfully, with its position as a classic color, it suits more or less everyone and is quite easy to style. Here's a trend alert on beige winter 2019: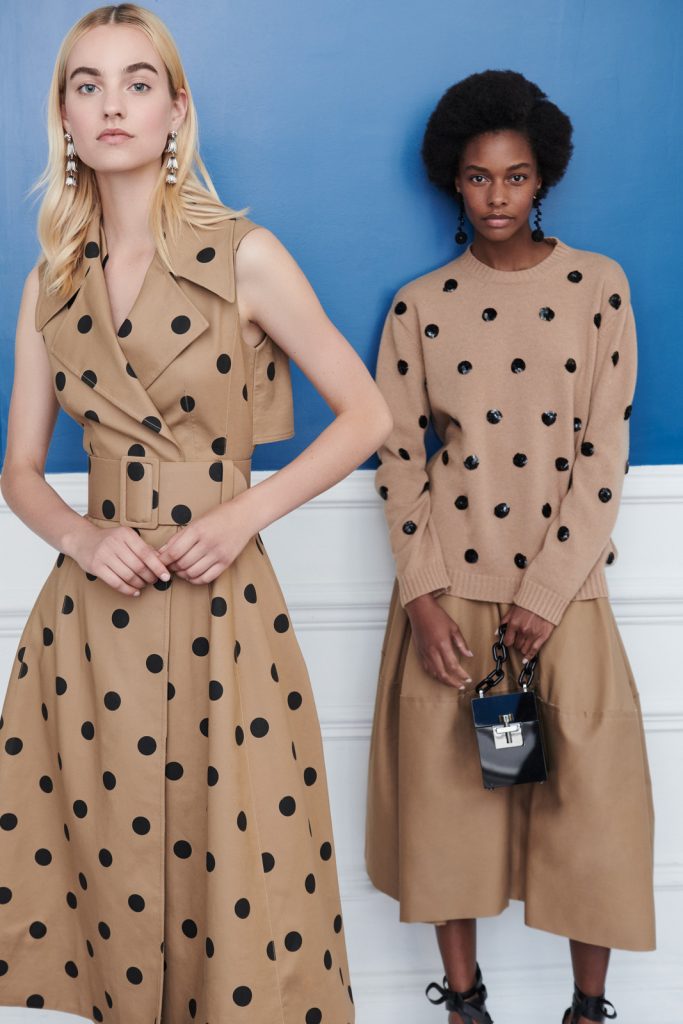 Beige Winter 2019
One thing with basics being trendy is that they often come with new perspectives. It's only logical as fashion and style is constantly changing and when a basic "decides" to pop back in fashion, it's paired with new trends, details and types of clothes. Concerning beige, the color has been used a lot for the trendy monochromatic look. Beige 2019 is also a common color for sneakers, crop tops and skirts. The neutral color has often been paired with the animal prints such as leopard or snake, making it a favorable match with brown and grey shades. Beige has also been popular to go for in coats, faux furs and suede.

How To Style Beige 2019
I think that the way beige has been styled so far has been really interesting and flattering in so many different ways. Going for the monochromatic look is a good compromise of doing something trendy yet keeping it classic with the basic color. I also think beige with leopard print or snake print has been a good fashion twist, as it neutralizes the prints without stealing the spotlight. If I were to encourage you all to try beige with something it would be with other earthy shades. Beige with copper, forest green, wine red, navy blue, rusty orange or a mustard yellow are all stylish combination. Also going for the lighter shades, such as olive green, a soft pink or orange are also chic alternatives. Especially beige and olive green is one to count on!

Street Style Inspiration
And some street style inspiration to get us going this week! The first outfit demonstrates how chic it is to go for the animal prints with beige. Same goes for the third look where the leo coat makes a good statement. Love the brown, copper, shade in the second look. Adds a nice warmth to the outfit. The last two outfits shows how chic it is to go for beige monochromatic!

Folks! What are your thoughts on beige winter 2019? Let me know in the comments! Xx