I was doubting a bit about writing a trend alert on beige summer 2019, as I've done one about beige winter 2019, but beige is still everywhere so I do think it's justified to talk a bit more about the color, but in the context of summer! This color is wearable and likable on so many levels, so I'm sure you'll find some great inspiration from this article: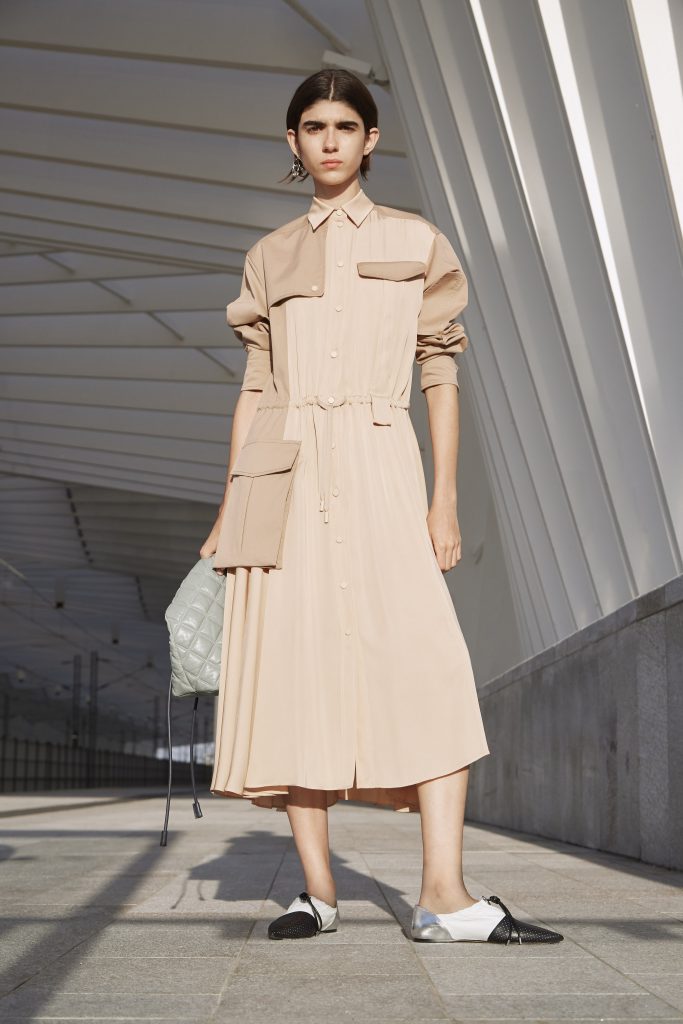 Beige Summer 2019
So beige summer 2019 is done as everything kind of. You find it in linen dresses, in shorts, in the leopard pattern, in the transparent blouses – you get it. The color is also kind of done for the snake pattern too, although the hue might be more greyish than beige. Beige is commonly done for straw accessories too and often matched with darker brown elements of leather, suede and even wood! 
How To Style It
What I like about beige is that it's really wearable through its neutrality. Anyone, more or less, can work the color. It goes well with complementing hues of brown, camel and off-white. I also think beige, in a more pale and cold tone, is a nice match with popping shades of neon. Pair your beige shade with white if you want a more crispy look or with brown if you want it more mature.  A beige linen dress is a timeless clothing piece and also one of the most popular clothing pieces this summer. Beige colored straw accessories are a must for hot summer days and a great friend when you want to stay protected in the sun. Don't forget to do beige with patterns that have some beige in them, it's a really stylish match. Beige can also be a fun match with coral, which is one of the hottest colors of the season. Beige with turquoise is another stylish match for summer! 
Street Style Inspiration
Lastly, here's some street style inspiration! First of all, I love how the cardigan works as a stylish layer to the dress. The shoes are also so good for the context! The second outfit is very chic with the monochromatic style. Also love the contrast of the sheer top and the leather blazer. Love the jacket in the third look, such a pretty contrast to the silky blouse. The monochromatic look in the fourth outfit shows how simple and elegant an outfit can be with beige done for a top and skirt. Love the intense contrast of the black shoes. The fifth outfit is so pretty with the knitted material and one I'd love to wear for fall! 

Folks! What are your thoughts on beige summer 2019? Let me know in the comments below! Xx