Today's trend alert will be a bit different as it's about the bangs summer 2020! Maybe weird to put a hairstyle as a trend alert, but truth to be told is that quite a lot of people (including myself, ops) have been going for the bangs during corona. So I mean, why not do an article on the subject? Find more trend alerts here!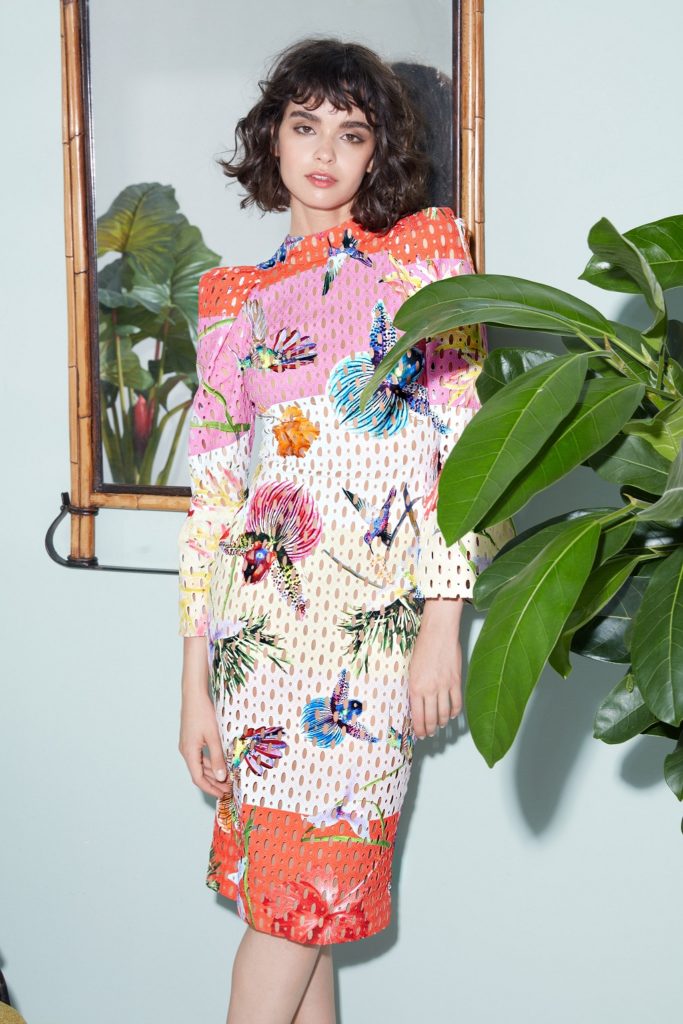 Bangs Summer 2020
As mentioned, the bangs have been quite the go-to haircut the past months. Probably because it's quite "easy" to cut it yourself. It's in other ways a cheap way of changing your appearance. I'd also say that the 90s trend is contributing to this romantic, sophisticated, haircut! The bangs are actually quite common to work with the pastels, flirty dresses and sophisticated floral patterns that are trending right now.
How To Style Them
So there's not too much to say about how you can style the bangs. I think they're chic to do with a semi-messy bun and also a semi-high ponytail. Really pretty to let the bangs frame the face! Other than that, if you want to embrace a romantic style whilst working the bangs – go ahead and work all the voluminous, puffy, pastel dresses that are trending right now. Puffy blouses and silk skirts are also great with bangs, if you prefer the style á la Paris! Bangs are also chic to work with some hair accessories. Also really pretty to embrace with a pair of earrings or some layered necklaces. But in all honesty, it's a haircut and you can sort of work it however you want.
Street Style Inspiration
As for the street style inspiration, here are some chic outfits with bangs! Love the first outfit with the all denim, cute match with the bangs. The second look is also really good with the monochromatic orange. Love the layered bracelets! So pretty with a messy hairdo in the third pic. Love the timelessness with the jeans and the white shirt, so good. The patterned set in the fourth outfit is also a fashionable one. Love the wavy hair. Lastly, love the idea of doing a hairdo and embrace a pair of statement earrings. So fierce with the bangs!
Folks! What are your thoughts on the bangs 2020? Let me know in the comments below! Xx