There's nothing like the transitional period if you ask me. This is where winter meets spring, where summer meets fall. In other words: where lighter clothes meet heavier ones. And this is when it's ultimate to go a bit crazy with statement materials, pairing your fall sweater with a knee-long skirt or do summer colors with typical fall colors. Here's my idea of the ideal transitional wardrobe fall 2019: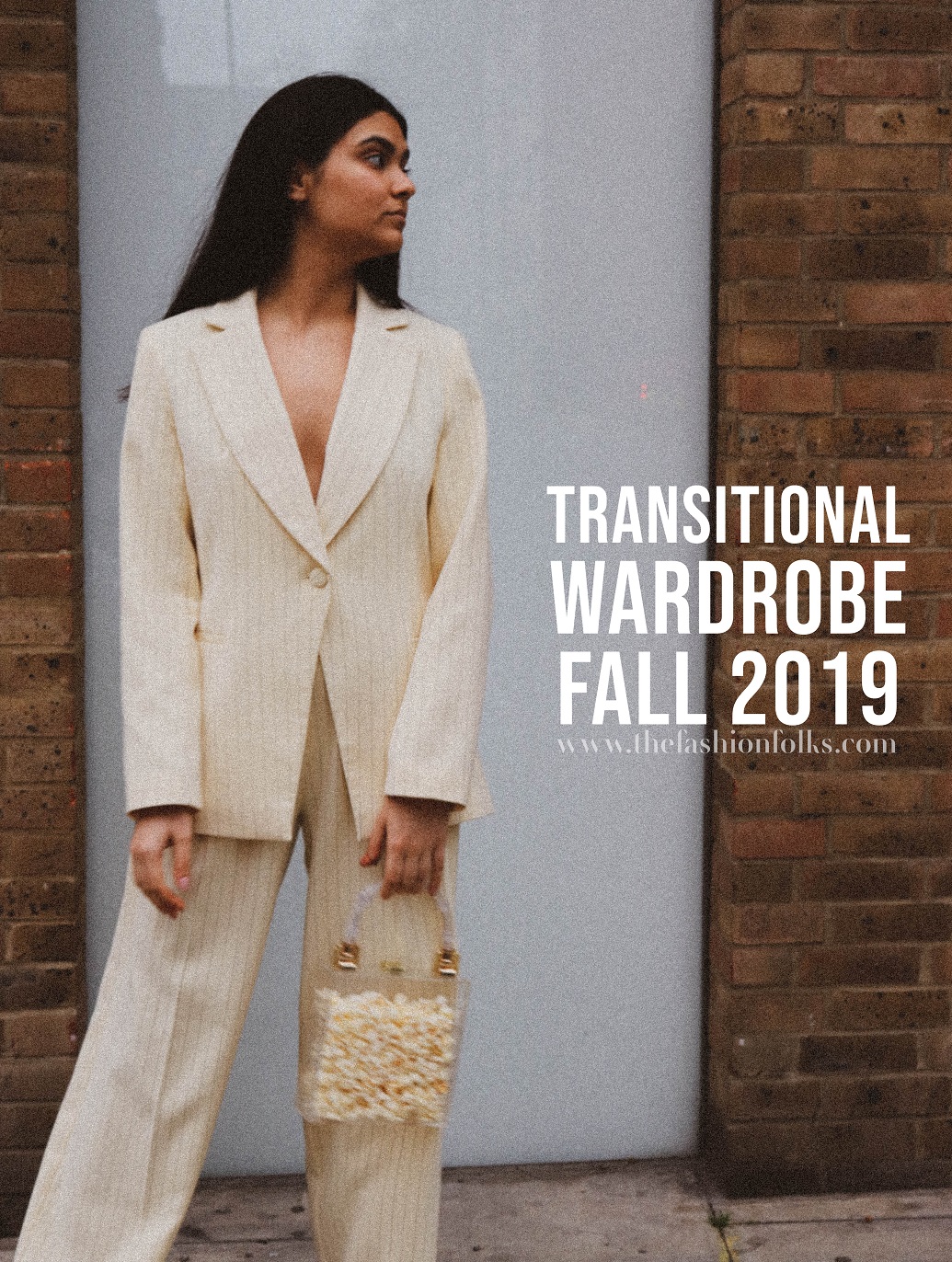 Transitional Wardrobe Fall 2019
Knitted Sweaters
I might have a semi-obsession with knitted sweaters if I'm gonna be completely honest. But I can't help it. I just love them chunky, oversized, colorful, statement-making and of course cozy! I think bringing out your knitted sweaters is a great way of slowly incorporating more fall into your wardrobe but not going for the jackets. The knitted sweaters can also be a fun pop of texture if you wear a lot of denim or preppy dresses. Don't forget to match the sweater with the rest of the outfit if you want a more cohesive outfit! It can also be chic to go for pants or a skirt in a pattern with colors similar to the sweater. Read more about how you can style the sweaters here. 

Knee- and Midi Lengths
So all your skirts and dresses that are hitting the knee or below should definitely stay in your wardrobe for a few more weeks. They are, as mentioned above, nice with typical fall clothes such as the knitted sweater. Love the idea of layering them with sweaters but also with scarves, tops with long sleeves and of course the sweaters. You can also elevate the summer feeling by pairing them with a denim jacket. As mentioned in this article, high boots are really trendy this fall and the midi-length of clothes is such a good match. The combo of high boots and knee-long dresses is the ideal transitional look if you ask me. I'll definitely wear this as much as I can, for as long as I can! 

Wearable Boots
And speaking of boots! Yesss, it's time to bring them back for sure. The boots are probably one of the most comfortable shoe there is and they're genius as they can be paired with pretty much anything. Do them with your denim shorts or your jeans. Do them with your dresses, skirts and overalls – it will be a hit! There's something really chic with doing a dress, bare legs and then chunky boots which is a stylish transitional outfit! You can easily add a hat or a belt to make the outfit more bohemian, or why not go for a more preppy look and do a floral dress? Dark florals are really popular at the moment! 

Folks! What are your favorite pieces in the transitional wardrobe 2019? How do you tackle this period fashionwise? Xx