Continuing the subject of spring 2019, how about pinning down some useful fashion hacks? What I like about this transitional period of fashion is that it allows for more creativity given the fact that you can skip the heavy winter clothes. This period of the year, between the cold and warm season, is not that long either, which means that you should make the most of it fashion-wise! Folks, here are some transitional fashion hacks spring 2019: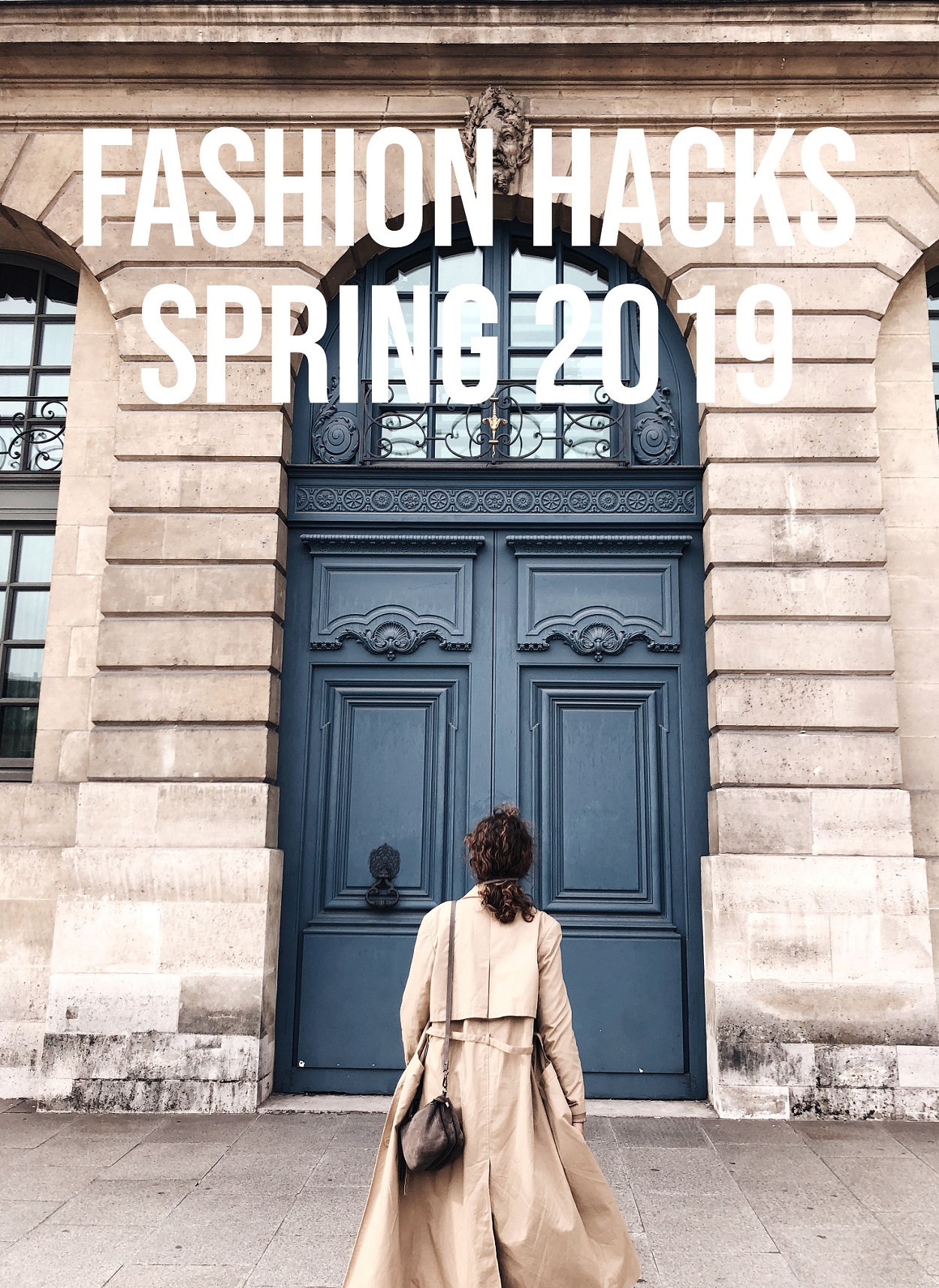 Fashion Hacks Spring 2019
Lighter Layers
The first thing to do when spring arrives is to bring out your lighter jackets! It might be too cold to wear them, but if you layer them up with a sweater or a scarf you're good to go. The idea of the look is to embrace the lighter layers of spring and do so by putting away heavy winter jackets. I think a nice knitted sweater will be good with a classic leather jacket or a trench coat. You can also go light with the layers as in pairing your midi dress with pants or use your blanket scarf as a cape!

Sunny Sunnies
The sunnies are a must all year round for me, but definitely a sign of the sunny season! That's why I think they'll be a great addition to your transitional outfit as they'll add some glam but will also protect your eyes. Classic sunnies are always a good option but statement sunnies with colorful frames or funny shapes can be a fun way of elevating your outfit. Make sure to pick sunnies with a UV protection regardless though!

Transparent Materials
When spring arrives, I embrace my clothes that are done in semi-transparent materials. They are just a perfect match for spring with their breezy vibe! I love to pair my clothes with denim, as denim is closely associated with spring. A blouse that's semi-transparent, some jeans, sneakers and a good ol' leather jacket is a great example of a transitional outfit. I talked about tulle in this article, which is one trendy way you can embrace the spring season 2019!

Pastel Colors
The most obvious way you can embrace spring is to go for the pastel colors. They are sweet and a lovely addition to one's outfits when spring arrives. I think it's really chic to go for pastels with heavy fall colors. Pastels can also be great with the neutrals, especially camel that's in the spotlight at the moment. Don't be afraid to match the pastels with each other either. A lavender with a baby pink is one great combination and lavender with mint green will surely do! Add some leather, denim or suede if you want to balance the sweetness!

Folks! Which one of these transitional fashion hacks 2019 are you already doing? Let's chat in the comments! Xx