With summer slowly coming to an end, it's time to start thinking about the transitional fashion. If you ask me, the weeks of transition from summer to fall might be some of the best ones. It's when you catch the last days of summer, but also start layering up with cardigans, scarves, boots and maxi lengths. I think the transitional fashion 2020 might be one of the best ones, with the trends of pastels, cardigans and maxi florals!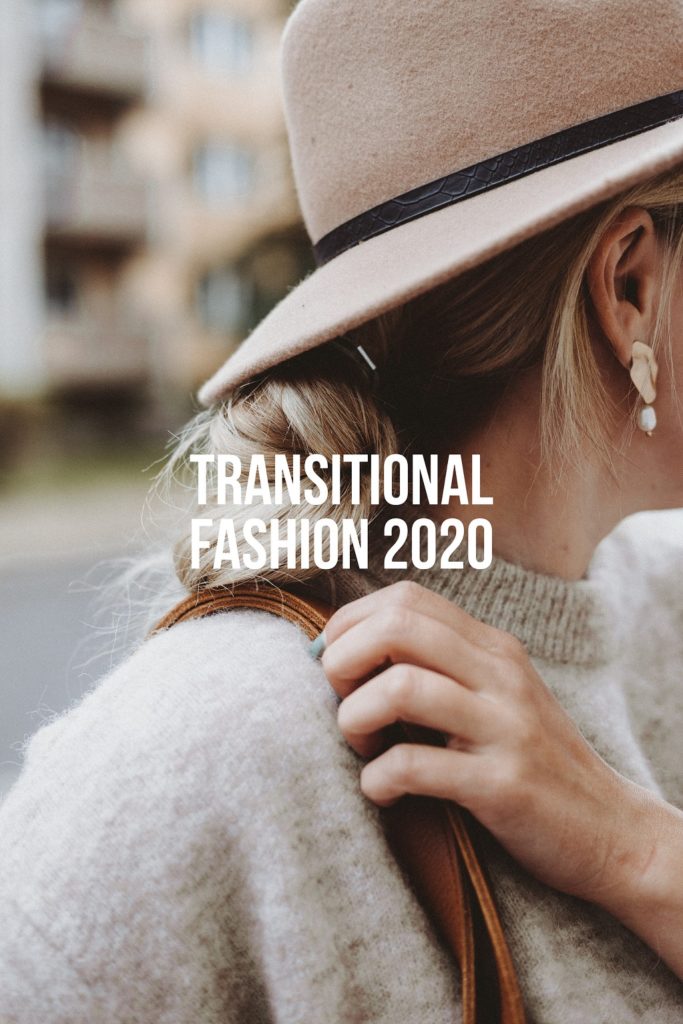 Transitional Fashion 2020
Layer Up
The first thing to do when fall is slowly approaching is to embrace the clothing pieces that are perfect for layering. Turtlenecks, fitted t-shirts, cardigans, chunky sweaters and so on. These will come in handy when the temperatures decrease and you want to keep the summer fashion, but not start with jackets. Such a stylish idea to layer up your summer dress with a chunky cardigan. Or, how about a t-shirt under your slip dress or fitted sweater? If you want to go more glam, layer up your slip dress or skirt with a puff sleeves blouse! Adding a scarf to your look will also embrace the luxe touch. Great to wrap around your shoulders or neck! 
Mix Materials
Another thing is to mix materials. Add something knitted to your satin pieces. Go for a denim jacket with your sheer summer dress. Leather might still be a bit early, but can work on colder days. A pair of denim shorts with a delicate, puffy, blouse will also do. Velvet is another material that's typical for fall fashion and can be interesting with denim too. Chic with some leather boots or a jacket. More than anything though, something everyone can do is adding a knitted piece to your outfit. A cardigan, a sweater or even a vest will do when it comes to layering the dresses, skirts and blouses of summer. 
Embrace Awkwardness
The current fashion is quite the detailed one. Intriguing patterns, ruffles, voluminous sleeves, hair accessories, statement bags – the list is long of popular, detailed, trends. A detailed fashion is quite easy to handle when it comes to summer, you only wear a few items and you don't have to think too much about balance. When it comes to fall however, you need to be more specific with how the elements are gonna play out as you'll wear more clothes. I think the best way to deal with it is to just go for it. Go for the maxi, ruffled, floral dress and layer it up with the chunky cardigan. Add a headband and some earrings for a glam twist. Make it interesting with a pair of boots or statement sneakers. More is not always more, but this fall it definitely should be. Awkward fashion is more trendy than ever, so no, you're not gonna look like a freak. The key is to stick to a few colors or a pattern to make the outfit more cohesive. Like a controlled mess.
Folks! What are your thoughts on the transitional fashion 2020? Let me know in the comments below! Xx