What an exciting post folks! There are so many random things/thoughts I have that are too small to get a post of their own, so I thought I'd compile some of them here instead. Just chat a bit about everything and nothing. Give the word random a new definition etc! Here is the Top 10 Summer List 2017: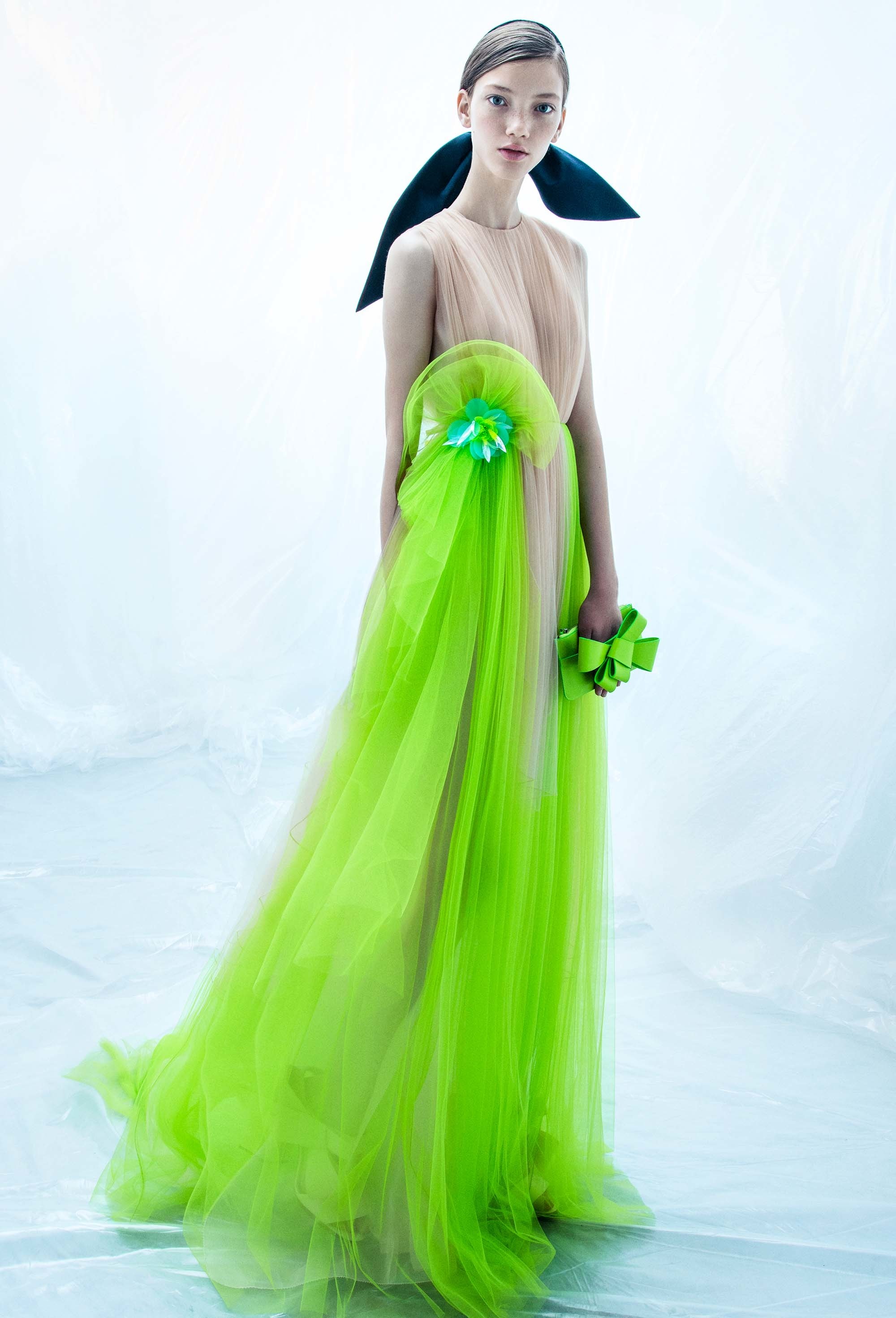 Courtsey of Delpozo (resort 2018)
Top 10 Summer List 2017
1. Clare Waight Keller x Givenchy
Okey I know it's been months since this was announced, but we haven't talked about it here. Clare Waight Keller was previously the creative director at Chloé, where her melody was sweet, sophisticated, feminine retro looks. A lot of 60s/70s included. Her new position is at Givenchy, where the former creative director, Riccardo Tisci, promoted a very dark, gothic, romantic style. Givenchy is formerly a very classic, elegant and timeless fashion (Hubert de Givenchy was the guy that dressed Audrey Hepburn in a lot of movies). The question know is in what direction Waight Keller will head in? Will she bring her sweet vibes from Chloé, go for Tisci's romantic goth or will she preserve Givenchy's elegance? We'll know in early October when next Paris Fashion Week happens! Thoughts folks?!?!
2. Orange Lips
So I told you months ago that I wanted an orange lipstick. Well I did buy one last week and it's perfect. Like, perfect. I got a mattified version at H&M (not liquid though) and it's called Spressartite. It's the perfect one to mix with all my red ones as it gives a softer look and makes my freckles pop! Let me see if I can get you a pic of it!
3. Straw Trend
Perhaps need to do a full Trend Alert post on this one if the trend keeps on growing. The straw trend has always been more present during spring and summer, naturally, but feels like it's even bigger this year? Straw hats, bags, clutches, shoes and everything straw x accessories. It's kind of the cute trend and works so well with popping colors, it's simply a perfect one for summer!
4. Awkward Color Combinations
The fashion brand Delpozo have always been quite the genius at going for awkward and unexpected color combinations. The color combination of a pale beige and a lime green is just too pure honestly, have you seen anything more genius? See the pic above!
5. Colorful Stripes
Black and white stripes are undoubtedly the most classic ones to do. If you want to mix it up a bit, summer is a great opportunity to try and mix new looks. Try a white/red combo, or a navy/white look. Even better is to go for one of the trends summer 2017 and pick stripes that are colorblocking. Chic, statement and makes the outfit pop!

6. Jil Sander Resort 2018
Parts of the Jil Sander resort 2018 collection is just gold. Wearability, style and simplicity all in one. Just look at this (or see below) cropped shirt, how chic isn't it with the lines of the top and the sleeves? Love the structured volume it adds! Not to forget: that material though, it looks like patent leather, which is a true "you had me at hello" moment. Gosh!
7. Sale Hacks
Depending on where in the world you are right now, the sales have or are starting. This is the perfect time to try clothes you wouldn't try before as you're uncertain. I'm not saying buy & toss, definitely not, but if you've been curious about trying a top with statement sleeves, now is the time to do so as it's half the price! Cachingaaaaaa.
8. Statement Sunnies
A reminder to you all that the statement sunnies are ultimate on hot summer days when you don't want to wear too many heavy accessories. They are highly functional and adds the fashionable touch without you needing to do that much. Go for the statement folks!
9. Avocado Love
I've written about this hack earlier but can't remember when, so here we go again: avocado does wonder when you're sunburned! Just apply the delicious green fruit (!) where you're sunburned and feel how it soothes the skin. Magic, just like that.
10. The Ultimate Hairdo
Another summer hack from me is the ultimate hairdo to us with long hair. A low and tight hair bun by the neck. This will minimize the hair's "existence" and you'll barely notice it's there. It will keep the hair out of the way on hot days, sunny days, windy days, days spent by the sea. You get it. It will make life easier etc. So simple and so good!
Folks! What have you been thinking about lately? Anything relating to the Top 10 Summer List 2017? Let's chat in the comments! Xx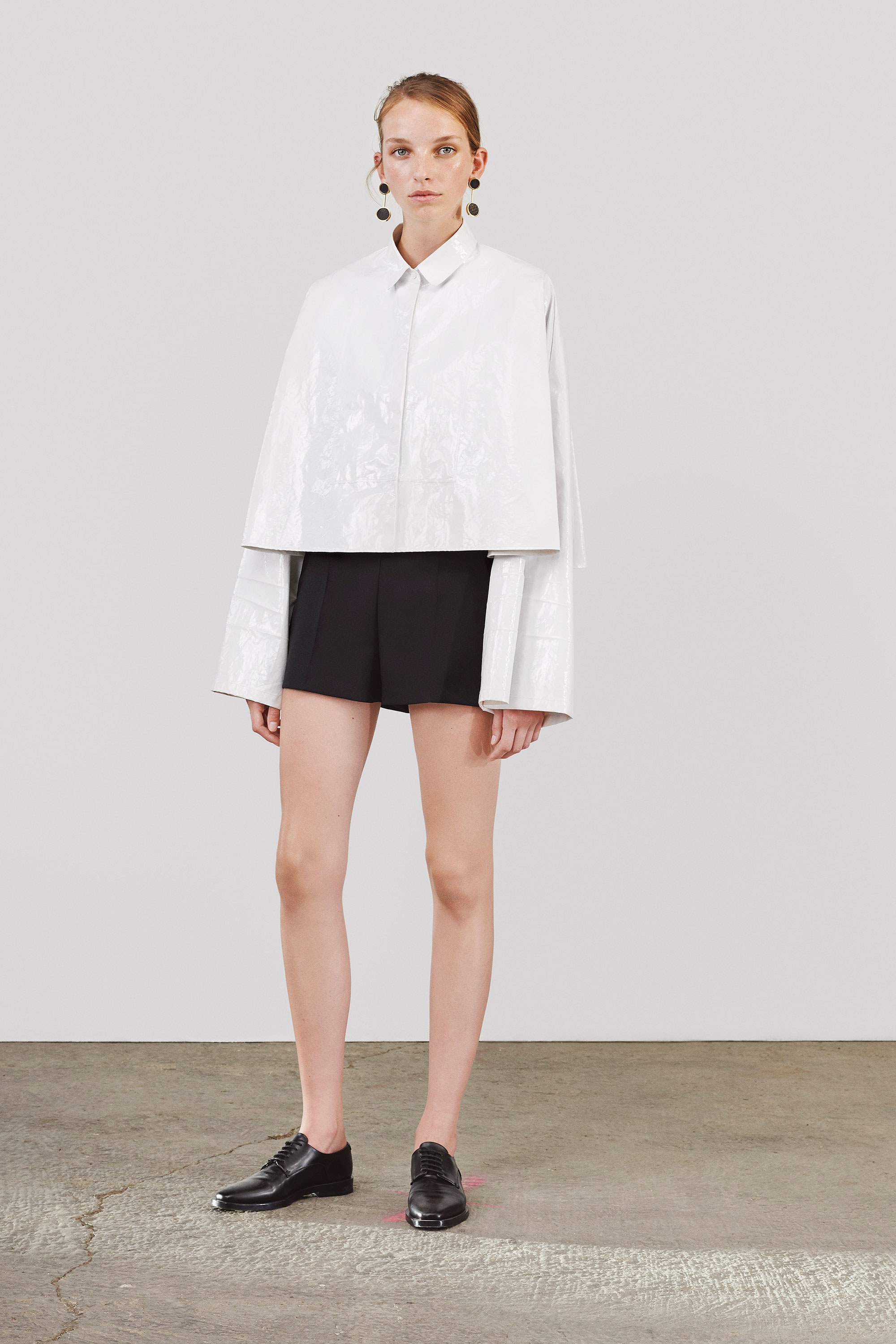 Courtsey of Jil Sander (resort 2018)