There's nothing like timeless wardrobe staples. They're reliable, wearable and a must in every person's wardrobe. I also think that unisex clothing pieces are reliable, wearable and a must in every person's wardrobe. This means that timeless unisex wardrobe staples are key items for a wearable style. I've listed some of the most common ones below and why you need them!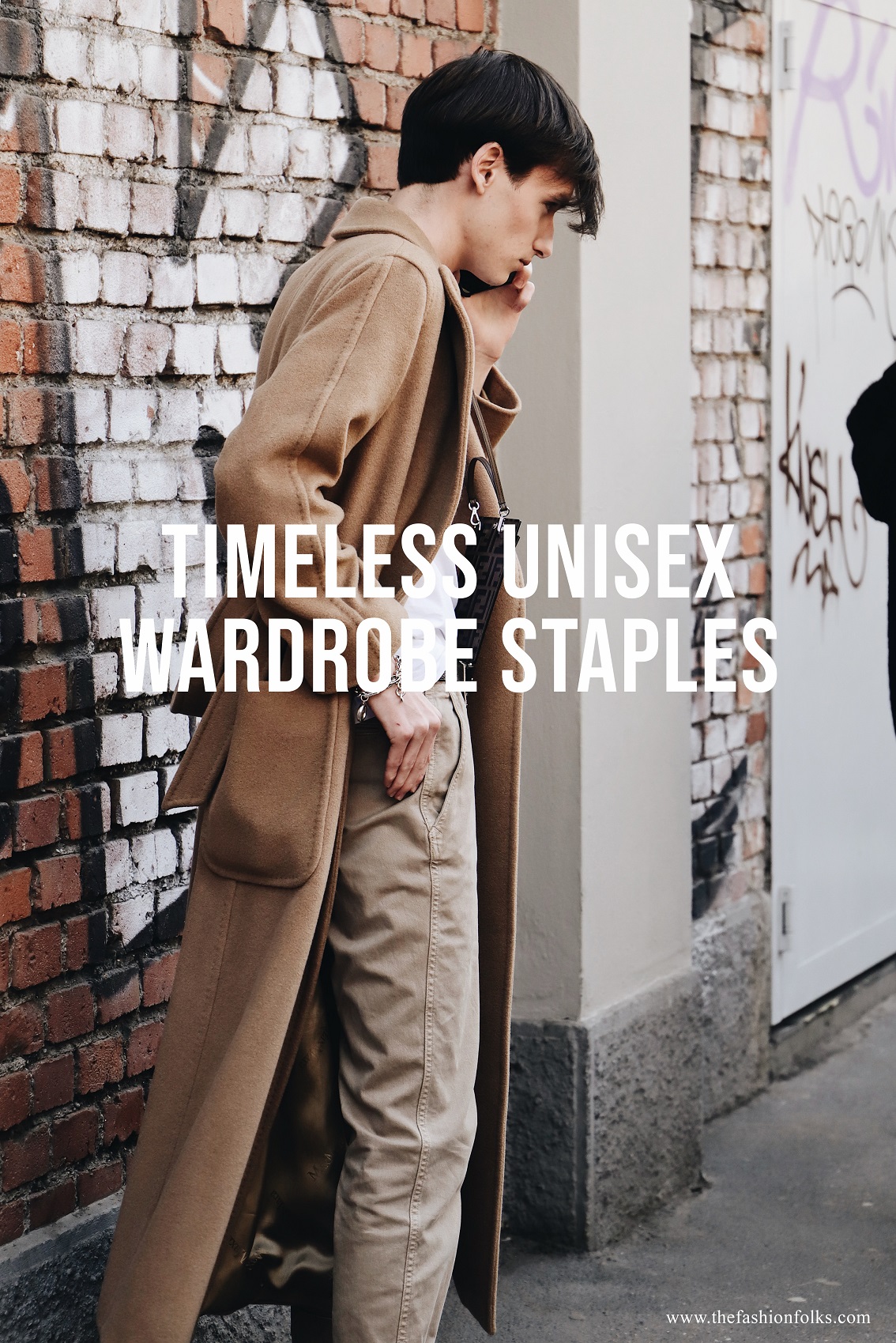 Timeless Unisex Wardrobe Staples
The Leather Jacket
First out is the leather jacket. This clothing piece is such a great item when it comes to styling. It's fairly neutral in its design and color, which makes it a fashionable match with kind of anything in your wardrobe. You can work it with turtlenecks, shirts, t-shirts, sweaters, dresses and so on. The leather jacket is also really chic with jeans and a pair of boots. It's kind of as basic as it gets, which makes it easy for you to spice it up with a colorful bag, beanie or makeup. Love to work the leather material with more lightweight materials and designs such as linen, lace, organza, silk and tulle!
The White T-Shirt
Another timeless unisex wardrobe staple is the white t-shirt. I mean common, is there an item that's more universally beloved than this one? I don't think so! The white t-shirt can easily be dressed up or dressed down depending on your accessories. You can work it with a blazer for a more proper look or with a denim jacket for a casual one. Tuck in your white t-shirt for some structure or layer it up with a cardigan for some coziness! If you like the preppy style, go for a fitted white t-shirt. If you like it casual and informal, invest in a loose fit!
The Blazer
Of course the blazer qualifies on this list too! The blazer is a must have item with its structured, classic, design. A really chic item whether you work it with shirts, blouses, tops or sweaters. I think a black blazer is as basic as it gets, but a grey one is a good investment, as well as a check patterned one. The blazer is chic to work with a pair of jeans or leather pants. I also like the idea of layering a blazer with a patterned dress or a top, just to mix the elements up a bit.
The Denim Shirt
Lastly, we have the denim shirt! This clothing piece is a casual one, but nevertheless unisex and universal. The denim shirt is the perfect item for layering. It's chic to layer with a knitted sweater over, or a t-shirt under. If you want to avoid the monochromatic denim look, pair the denim shirt with a darker or brighter shade of jeans. You can also go for chinos or leather pants. The denim shirt is quite fun to pair with a denim jacket though, so don't be afraid to try that combination!
Folks! What are your thoughts on these unisex wardrobe staples? Let me know in the comments below! Xx