Okey, but let's take a moment and talk about some timeless clothing pieces! Cause when it comes down to it, the timeless clothing pieces are the heroes of our wardrobes. Doesn't really matter what season or year, as these clothing pieces are always reliable. Here's a list of some timeless clothing pieces!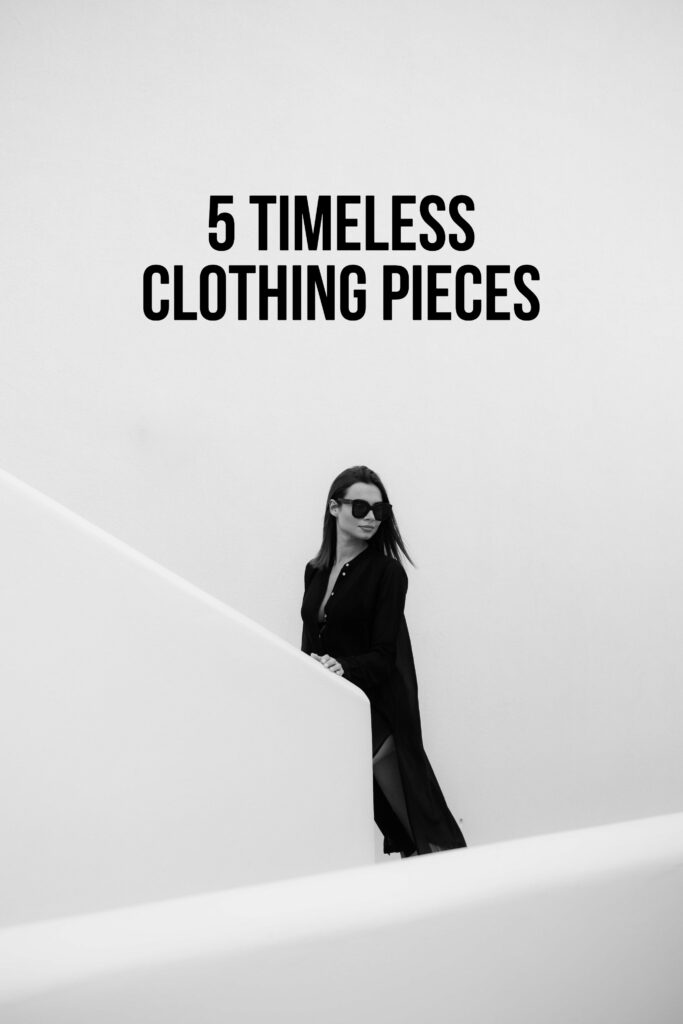 Timeless Clothing Pieces
Skinny Jeans
Okey, I don't care what Gen Z are saying, skinny jeans are timeless! It's just the way it is and it's just the way it's going to be. Especially high-waisted skinny jeans in black or classic denim blue are timeless wardrobe staples. They can be paired with shirts and blazers for a more formal vibe, or graphic tees for a casual one. You can work your OTK boots with them, and also layer your chunky sweaters and midi dresses. The skinny jeans are a must in anyone's wardrobe. Got it?!
The White T-Shirt
Another timeless clothing piece is obviously the white t-shirt. It's all about its basic, functional, fit. The white t-shirt is perfect when it comes to layering, neutralizing a print or just when you don't know what to wear. It's fashionable to pair with your high-waisted pants/skirts, but also layer it with a slip dress. Pair it with a pastel cardigan for a retro vibe, or do it with a blazer if you want it more formal. The white t-shirt is a must in anyone's wardrobe, and it will be your best friend – trust me! 
Black Boots
The black boots are another timeless wardrobe staple. They're perfect for fall and winter, with their often chunky style. But, black boots are also superb for spring and summer with their contrasting ability. Try and pair them with your midi skirts/dresses, and you'll have an effortlessly chic look. You can also tuck in your jeans for a more street style look. The black boots are also superb if you're working black tights/pants, and you want to add more height to your outfit, but not necessarily wear heels. The duo will create a more cohesive and elongating impression!
Oversized Sweater
Perhaps people are not  going to agree with me now, but I do think the oversized sweater is a timeless clothing piece. It's been popular in one shape or another for the past decades, and they are really wearable. Even if you don't want to work them for your formal meetings and stuff, they're perfect for the cozy life at home. You can however make your oversized sweater more versatile if you pair it with leather leggings and some heels, or if you layer it with a white shirt. You can also add more glam accessories such as a watch, a patterned bag or some earrings, and you'll have a more preppy outfit.
Beige Coat
The beige coat is a clothing piece I've been talking a lot about before. The beige coat is timeless in several ways. Of course the neutral beige color is contributing to a timeless style, but also the fact that coats are often quite classic in their style. They haven't changed too much in their design the past decades. The beige coat is a great clothing piece for fall and winter, it works well with other fall colors and also is surprisingly stylish with neon and pastels.
Folks! What are your thoughts on these timeless clothing pieces? Let's chat in the comments below! What are some of your favorite clothing pieces?