Folks, it's thursday, throwback thursday, and this one is dedicated to this iconic photo of the late fashion designer Coco Chanel. Taken in 1928,  Chanel exceeded the lines of societal fashion norms by wearing pants. But it's not for the pants we want to highlight this photo (another time though), but for the awesomeness of the striped top. As the striped top was our Piece Of The Week the other week, we certainly had to give credit for the striped top's timelesness today, by showing this good ol' photo. Folks? Mademoiselle Chanel herself: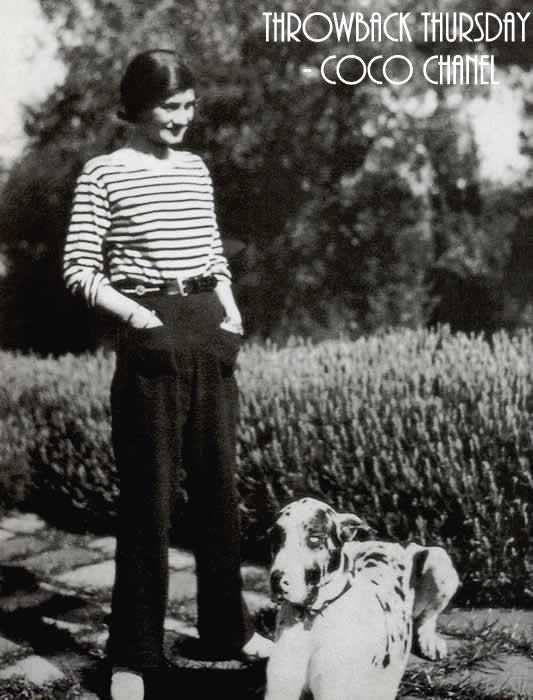 The picture used in this post is not the property of The Fashion Folks
Source can be found here.