You know what folks? We all know that trends comes and goes and what was popular last season is perhaps not as popular this summer. Even though we still see the trends of last year, they're not getting as much as attention (more or less). Reality tells though that a lot of us are probably having last year's trends hanging in our wardrobes and as it's more about style, than trends, why not do a favor in a recycling manner and retrieve some of the fashion trends summer 2016?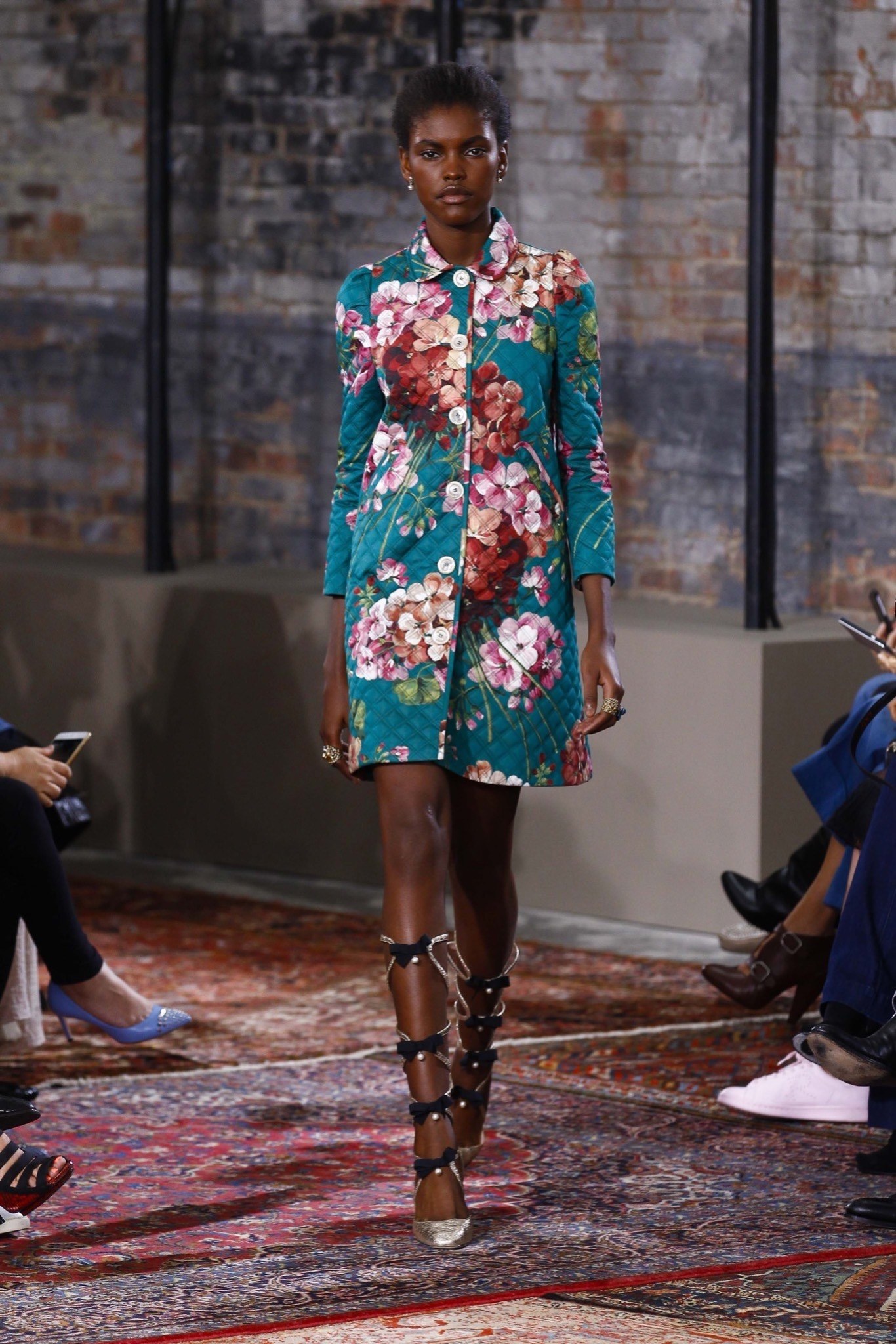 Courtsey of Gucci (resort 2016)
Fashion Trends Summer 2016
Statement Sleeves
Okey the statement sleeves are still pretty much everywhere, even though they're not as talked about as a year ago. They're still popular for blouses and dresses, even though some sweater versions and coats popped up during the colder months. The trend is a terrific example of impractical fashion, as they look better than they are practical to wear. Do the statement in a cute blouse with some nice embroidery or lace details to get the ultimate summer feeling.
Culottes
I don't know where the culottes went, but they're kind of too good to ignore, huh? They are comfortable, easy to style and can also be worn during hot summer days thanks to their flowy style. They are equally chic in a fun print as in a neutral color as black, navy, grey or white. Spice it up for summer 2017 with culottes in a fun texture (faux suede/leather?) and add the pop of color.
Off Shoulder
Another impractical fashion trend (why not make the most of the impracticality whilst we're at it) is the off shoulder trend. Done in tops, blouses, dresses and sweaters, the trend isn't going anywhere anytime soon. Go for a chic updo to emphasis the off shoulder style or make the trend even chicer with a summer style print or color. Blush pink is a trending color that's lovely to combine with the off shoulder style.
Playsuits
Playsuits are always a returning trend but hit the popular bar for real last year. Often done in a trendy style as the off shoulder look or the statement sleeves. Playsuits in a kimono style were also quite popular. Well, the clothing piece works this year too and you can easily go for the stylish life  by this one clothing item. As talked about in this post, How To Level Up Your Fashion Summer Style, you only need one piece to look effortlessly chic.
Chokers
To be honest, I had almost forgotten the buzz of the chokers. Even though people are still working them, they definitely feel like a trend piece that came, said bonjour and left quicker than quick. Well, I still think they're rather stylish and is quite the interesting contrast to do with an off shoulder look!
Folks! Which trend of summer 2016 is your favorite and what are you still working this year? Drop a comment below! Xx