So the 1980s are trending and while I have tried to ignore it for a good couple of seasons, I have to admit that I enjoy certain aspects of the decade. For instance, there's a maximalism and pushing of fashion boundaries that serves as an encouragement to be more bold in your own fashion life. So why not pick the chocolate bits out of the cookie and pin down the best and most wearable ways to work the 1980s fashion? Here's some guidelines: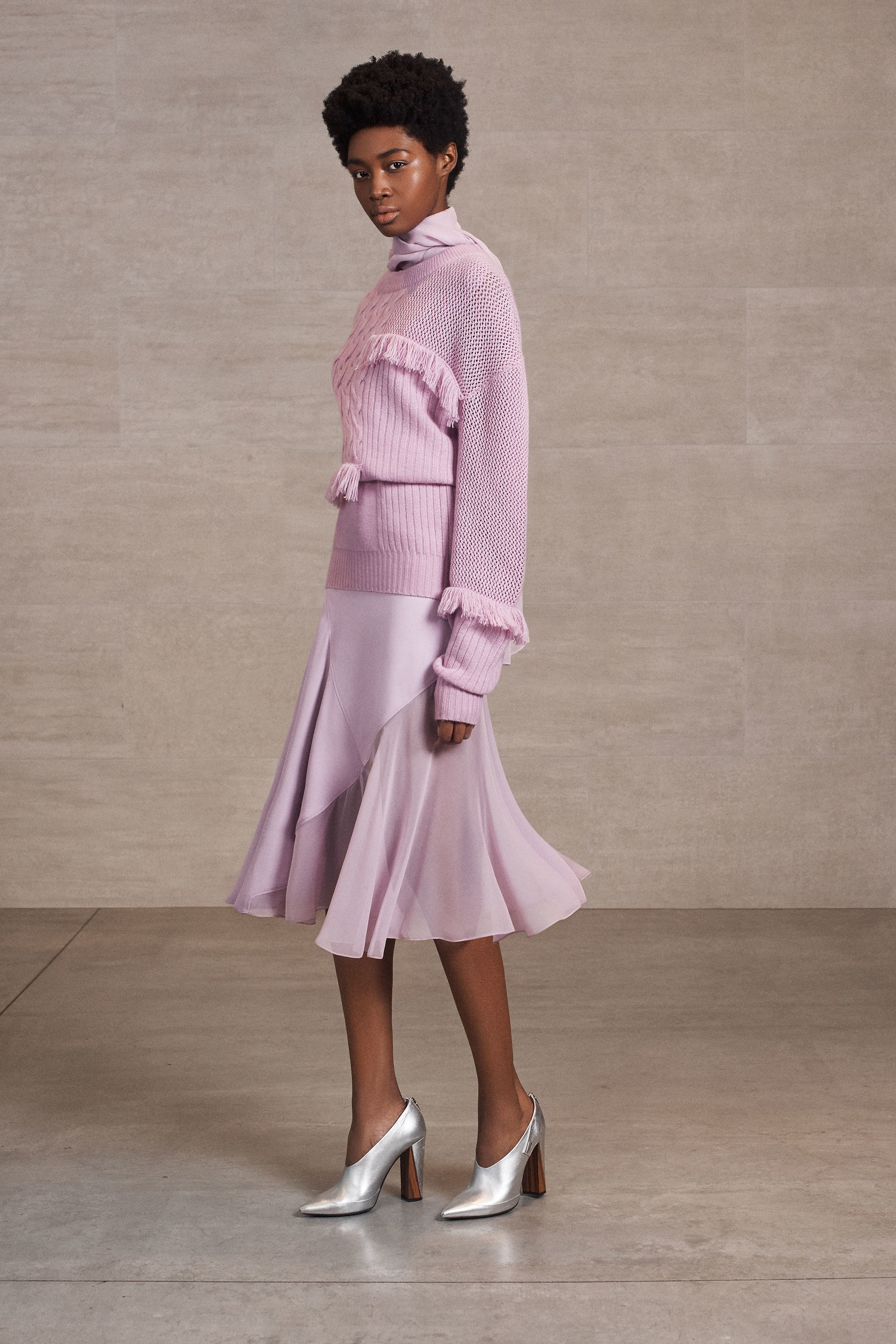 Courtsey of Prabal Gurung | Pre-Fall 2018
Work the 1980s
1. Make it look modern
The first thing you can do is to style it with modern elements. One of the most common reasons people shy away from trying styles from earlier decades is that, well, it looks unmodern. Nothing wrong with looking unmodern, but if that's the reason you ignore to try elements from earlier fashion – that's a problem. So what you can do is to make sure to style the fashion in a modern way. Let the piece(s) you choose be balanced with modern elements. For instance, if you're working a 1980s blazer, match it with distressed jeans and a simple white tee. If you're wearing a typical 1980s color (like lilac), turn it into a contemporay color combination. Red  and lilac is popular at the moment, also chic to add some silver or why not go monochromatic with a darker purple? What element(s) you choose from the 1980s will decide what modern elements you add to the outfit. Something old and something new in combo!
2. Be inspired by the ideas
Another way to make it wearable is to be inspired by the decade. Not copy, but analyze how did they did something and try something similar. For instance, the 1980s was a wild mix of prints. Instead of going for typical 1980s prints in combination, choose modern ones in modern styles. Stripes with florals or leo are common these days. Also florals with dots or gingham with leo! Something else to draw inspiration from are the materials of the decade. Denim, leather and fur (choose faux!!!) were major during the 1980s and central in the fashion. Letting the material be in focus, perhaps go monochromatic or match with subtle prints, is a way to make the 1980s wearable. Just be sure to choose contemporary pieces to create a modern and upbeat feeling!
3. Stick to one piece
The third and perhaps the most foolproof thing you can do is to limit the 1980s influence to one item per outfit. If you go for the oversized baggy pants, let them be contrasted with something modern. Don't underline the 1980s vibe but think of ways to contrast it. By only letting one thing from the livly decade be worked in the outfit, the unmodern vibe will be balanced by the modern pieces! The more secure you feel about working typical clothing pieces from a specific decade, the easier it will be to dare more!
Folks! What are your thoughts on the decade and these wearable ways to work the 1980s fashion?