Cardigans are back in style. Not because they really left, but statement sweaters have dominated the fashion scene the past seasons. Anyway, the cardigans are back in style and are a must for fall and a layered look! I'm pretty sure the majority of us owns a cardigan, so here's how to wear a cardigan fall 2020: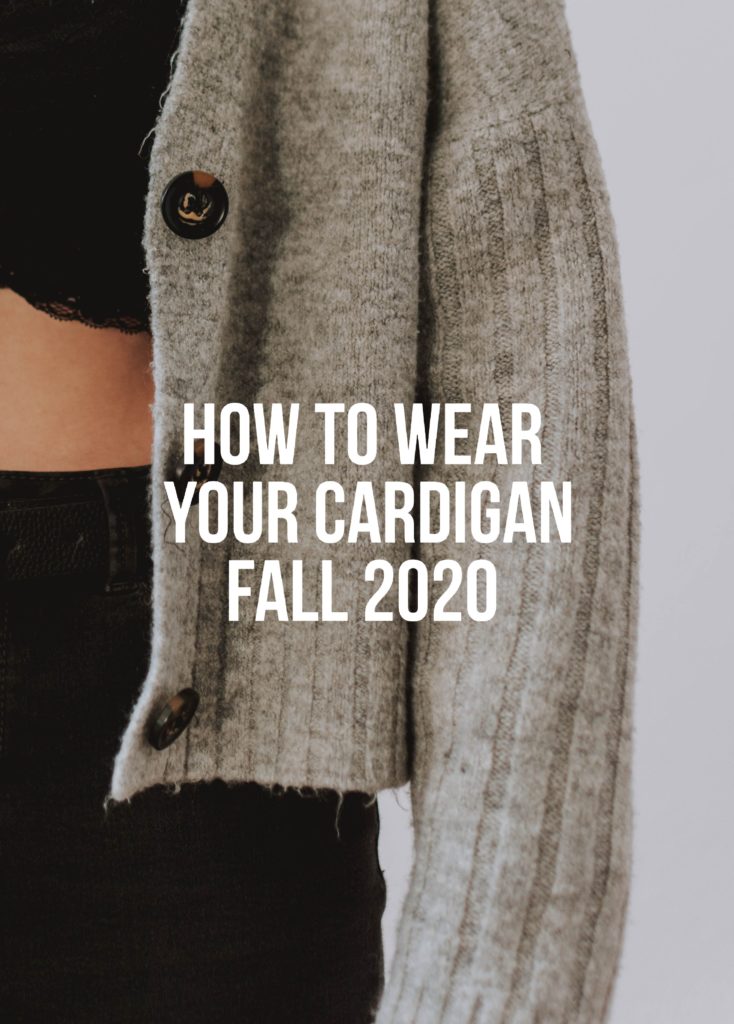 Cardigan Fall 2020
Like a Top
There's nothing like making the most out of your clothes, and to button your cardigan and use it as a top is definitely a good way of making the most out of it. Love the idea of working a buttoned cardigan with some semi-rolled up sleeves and tucked in a pair of jeans, pants or a skirt. Even more chic if you wear a shirt under. Also love the idea of doing a v-shaped cardigan over a blouse or a t-shirt, it'll create a more interesting, lively, look.
With Florals
Let's be honest here and say that cardigans are often rather preppy and a bit retro. That's why, if you want to embrace the vibe fully, you should pair a cardigan with a floral top, pants or a dress. It'll definitely give it that sweet vibe. I also suggest that you throw in some leather, or patent leather, to give the outfit a better balance. Could also work with something suede. But make it sweet and then add the edge!
Under a Vest
A simple layered outfit is a top, a cardigan and a vest. This outfit is layered, wearable and easy to create. Love the idea of doing the vest and the cardigan in the same color but different hues. Also, chic to go for a leather vest or a knitted one. When working this combination it's a good idea to make sure the vest is either longer or considerably shorter. Having them both at the same length can create a bit of a clash, not always, but it happens.
Folks! How do you style the cardigan fall 2020? Let me know in the comments below! Xx