Fall is here, and we all know what that means 1) sweater weather! 2) layer fashion! When combining these two, we have a layered sweater look, which is pretty much fall fashion in a nutshell. Anyway, here are three ways you can layer a sweater fall 2020!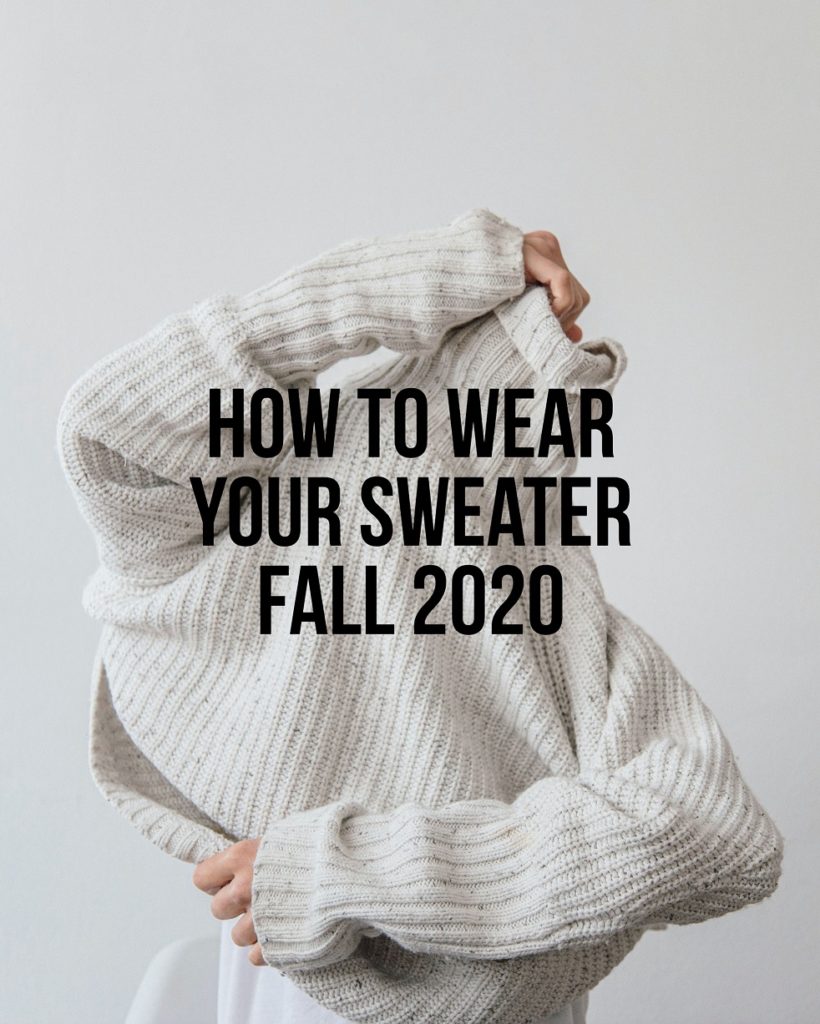 Sweater Fall 2020
Over a Midi Dress
One of my favorite ways to wear my sweaters are with my midi dresses. It's a really chic way of layering as you create different dimensions in the outfit. Sometimes it'll look a bit chunky as the sweater will likely hit your hips and the midi dress will "cut off" your legs. That's why it can be a good idea to either go for a monochromatic look (really chic if one of the pieces are patterned), or wear heels or a neutral pair of shoes. By neutral pairs I mean shoes with a color close to your skin tone or shoes that are matching the color of the dress (sweater could also work).
Under a Vest
Another way of wearing a sweater is to layer it with a vest. Add a vest to your sweater for the ultimate fall look. Perfect if you don't want to go for a jacket, but it's a bit chilly outside. As sweaters are often knitted, it's a good idea to think about the material of the vest. A knitted vest can definitely work too, but perhaps it would be even more interesting with a faux fur, leather or suede vest? Especially if you want to go monochromatic, it's chic to work a vest in a contrasting material. But, work with what you got! Probably easier to make the vest the centrepiece of the outfit and see what sweaters (or cardigans) you have that will match the vest. 
Over a Shirt
One of the most classic ways you can wear a sweater is with a shirt. It's timeless, it's tidy and it's easy to get right. You don't really need to think too much about the color matching. A classic white or blue shirt will easily do. But if you want to elevate the look, going for a shirt in a darker or lighter hue than the sweater is definitely a chic idea. Like a light blue shirt and a navy blue sweater. As this look is pretty classic, it's a good idea to mix it up with the pants. Leather pants or some OTK leather/suede boots will definitely add a twist. It can also be chic to add a leather jacket as a third piece!
Folks! How do you wear the sweater fall 2020? What are your ways for layering? Let's chat in the comments below! Xx