Folks! I've talked about how to layer on several occasions before but as the styling tricks differs slightly from season to season, I thought I'd bring up some ideas again. Here are three tips when layering spring clothes: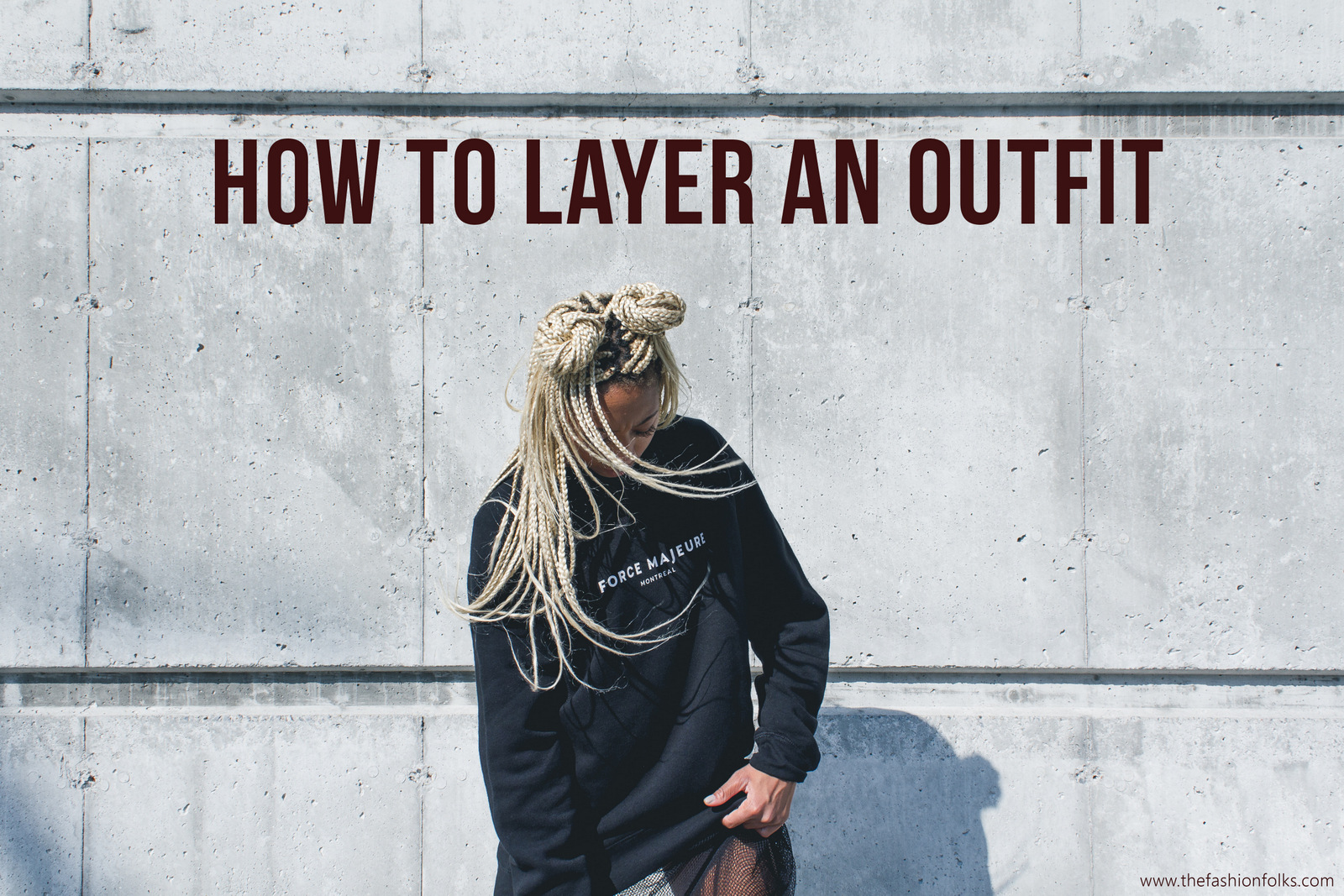 Photo by Pangram Pangram on Unsplash
Layering Spring Clothes
Layer With Textures
A simple way to give life to an outfit is to layer with different textures. Materials that are opposing each other tends to create an interesting effect with the clash and is therefore reliable when some energy is needed in an outfit. I'm talking textures as (faux) leather, lace, knitwear, mesh and so on. For instance you can go for a top in a lace material and layer it with a knitted sweater to create an interesting contrast. The key is often to have the lighter material under and layer with the heavier material. Layering with different textures is also a great trick when you need to balance your outfit. Either if it's too preppy or too edgy, you can create a better balance by adding a contrasting material.
Layer Monochromatic
If there's only one styling trick you should take with you from this article it's this one. Layering with the same color is a really simple way of elevating your style. Your outfit will look neat and coherent as it'll be in the same color scale, yet interesting with the different layers of the outfit and shades as well. I think that both colors that are closely related (as lilac and violet) or colors that are distinctively opposing (dusty pink and neon pink), are chic to do. If you pick two shades from the same color you are however pretty safe to match them regardless of how they relate as it's the same color. It doesn't matter which color you go for which layer. Honestly, the best part about this trick is that you can take whatever relating pieces you have in your wardrobe and create monochromatic layers!
Layer With Lengths
A third trick that helps when layering is to go for different lengths. Preferably that your first layer should be longer than the top layer. This goes for the length of the clothing piece but can also be fun doing with sleeves and even the collar. If you have a shirt, it's extra chic to do with a sweater over, perhaps one in a contrasting color. Also, if you have a top with cute details by the wrists, it's chic to let that be visible. If you want to wear more prints, this styling trick is a great first step as you can choose the patterned piece for the first layer and by doing so, tone down the print with a clothing piece over it.
Folks! Which one of these tips when layering spring clothes is your favorite? Let me know in the comments! Xx