What's a better thing to do on a grey Thursday than to chat a bit about three really colorful looks from the resort 2019 collections? Seldom has fashion and color been so therapeutic in its simplicity and combination! Here are three colorful looks and why I appreciate them:
Resort 2019 Collections
Escada Resort 2018
I feel like there's no need to stress again how much I like the monochromatic look at the moment. But that's also what's making this look as good as it is. The print itself is okey on its own,  but is done even better from top to toe. The print pops and so does the colors (also, how gorgeous isn't the hand painted style?). As the floral print is quite energetic with its distinct colors – the balance of the fitted suit and belt helps contrasting the look.  Adore when prints are done this way! Great choice to go with a really simple pair of shoes to avoid making the clothes look heavy and even better that both the shoes and the bag is reflected color-wise! Also love the hairdo, which underlines the business vibe in this! Just an energizing look that makes you happy!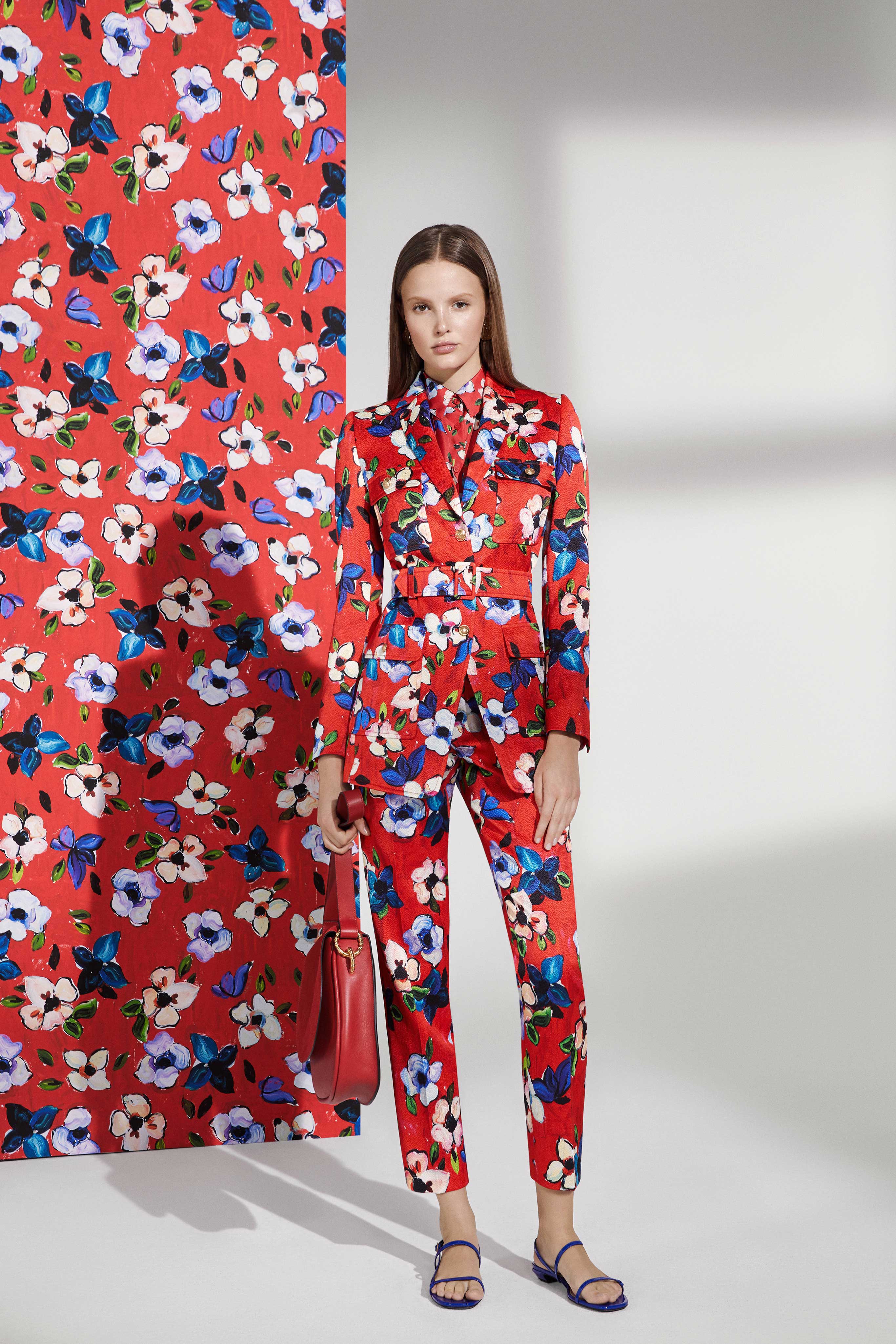 Courtsey of Escada | Resort 2019
MSGM Resort 2018
So these jackets might not be nowhere near flattering, yet still they're interesting, quite chic and definitely memorable. The print mix done is pretty crazy but works well as the prints more or less shares the same colors of white, black, orange and blue. There's highly likely that you'll grow tired of these looks too, but as a dose of inspiration on a grey day in November, they're doing their job really well. I appreciate the intention of taking the print mix a step further with the animal boots, but I wish they'd done it in the same color scale, like an orange snake print! Overall though, these looks are a great reminder to stepping up the print game. Fashion becomes more energetic and fun by doing so, I promise!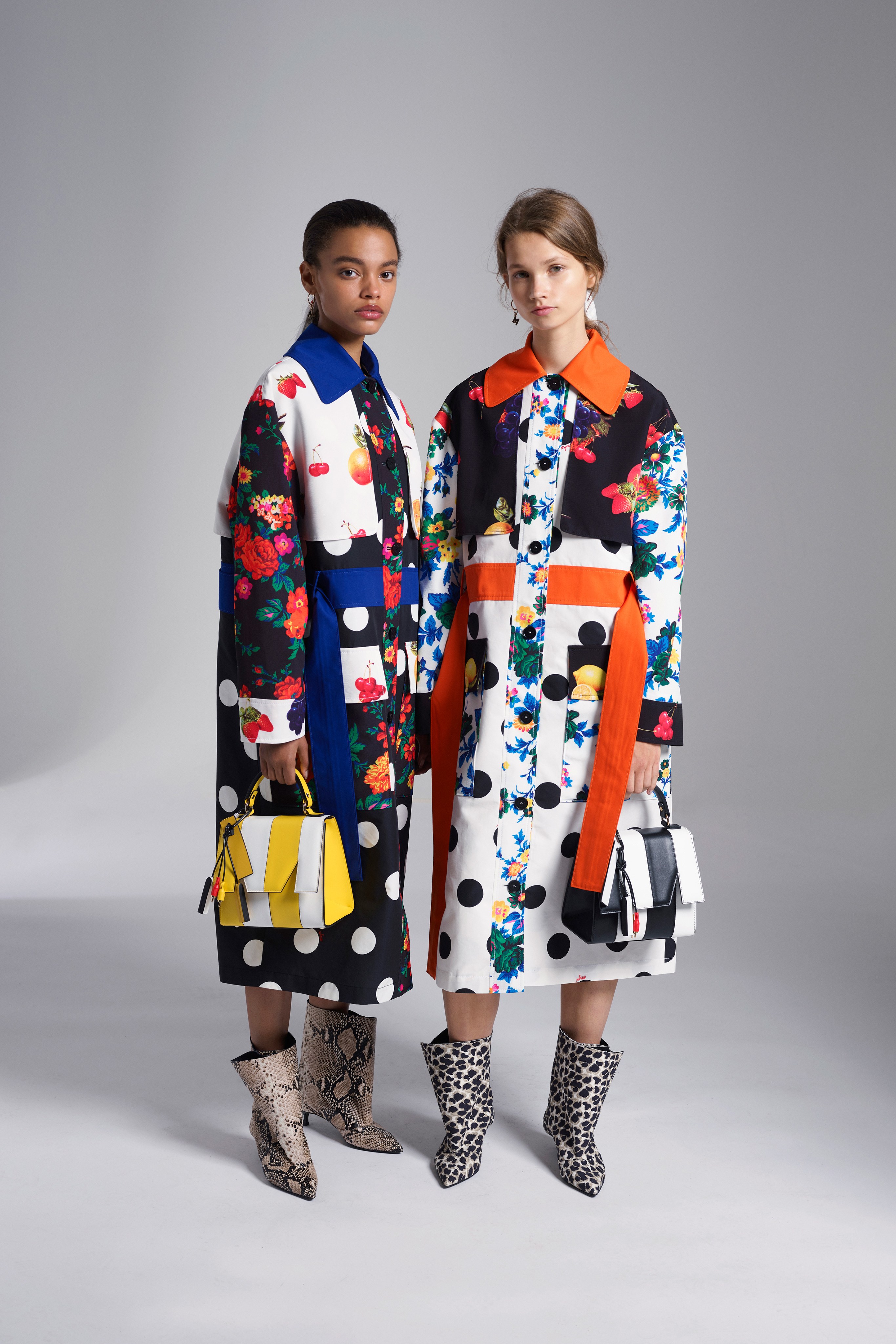 Courtsey of MSGM | Resort 2019
Delpozo Resort 2018
A pink and red combination is never wrong and definitely not so when signed by Delpozo. Out of all these looks this is probably the one that's the most wearable too, being really business chic with the simples pants, the preppy sweater and the cute bow. So cute to go for a blush pink shirt under instead of a classic white, it ties together the pink in the outfit in a better way. The blue in the shoes makes up for a nice contrast, but a pair of leo shoes would be even more interesting if you ask me. The metallic bag is okey too, matching the blue shoes pretty well! A purple bag would also be a great match, making it pop  with the warmer shades!
Folks! What are your thoughts on these colorful and cheerful looks from the resort 2019 collections? Let's chat in the comments! Xx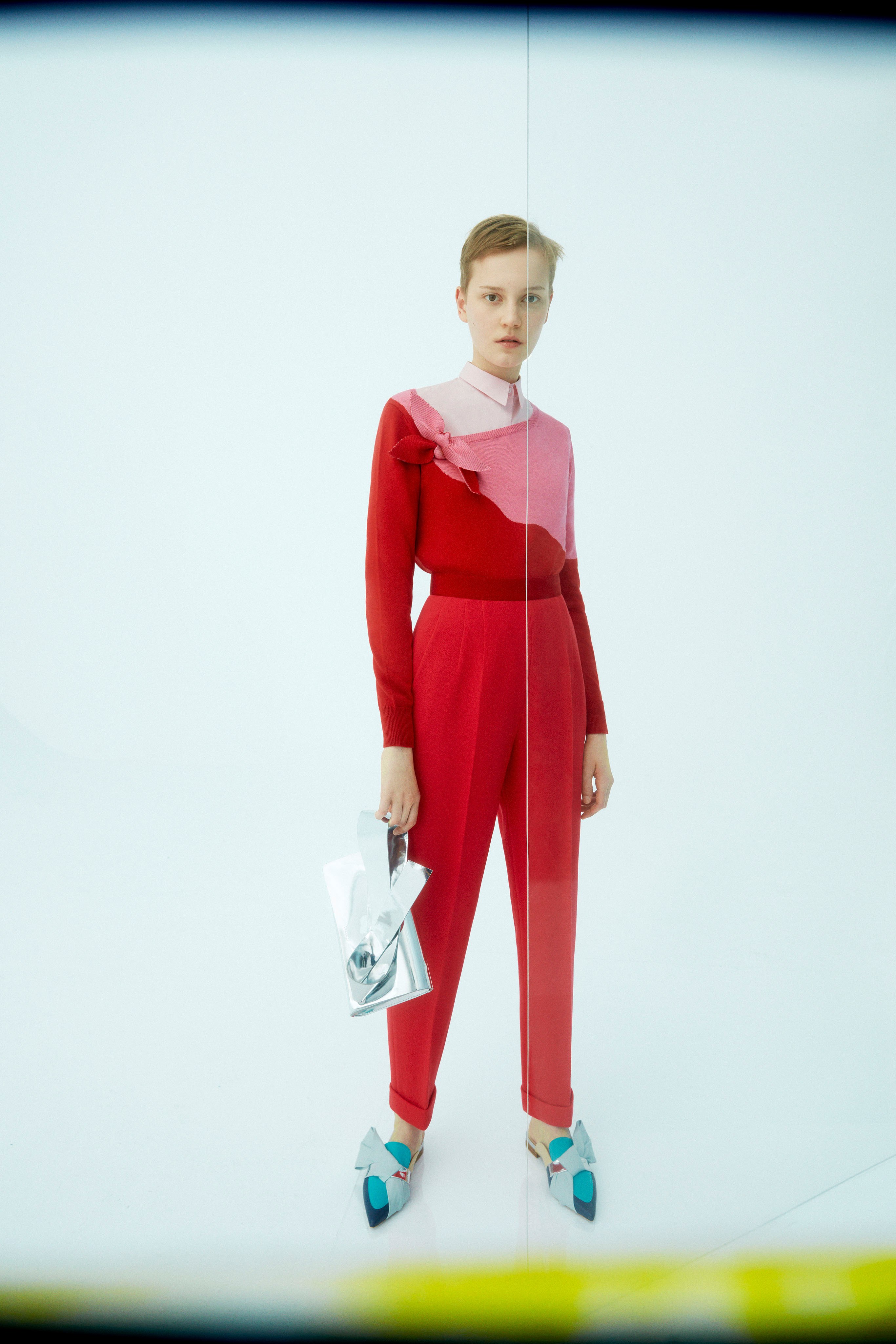 Courtsey of Delpozo | Resort 2019