Although fall is kind of famous for rainy and windy days, it's still one of the best seasons to wear a lipstick. Perhaps because it's the season of darker and more vampy colors! Just nothing like a dark purple shade for those October nights. Anyway, here are three ideas for lips fall 2020: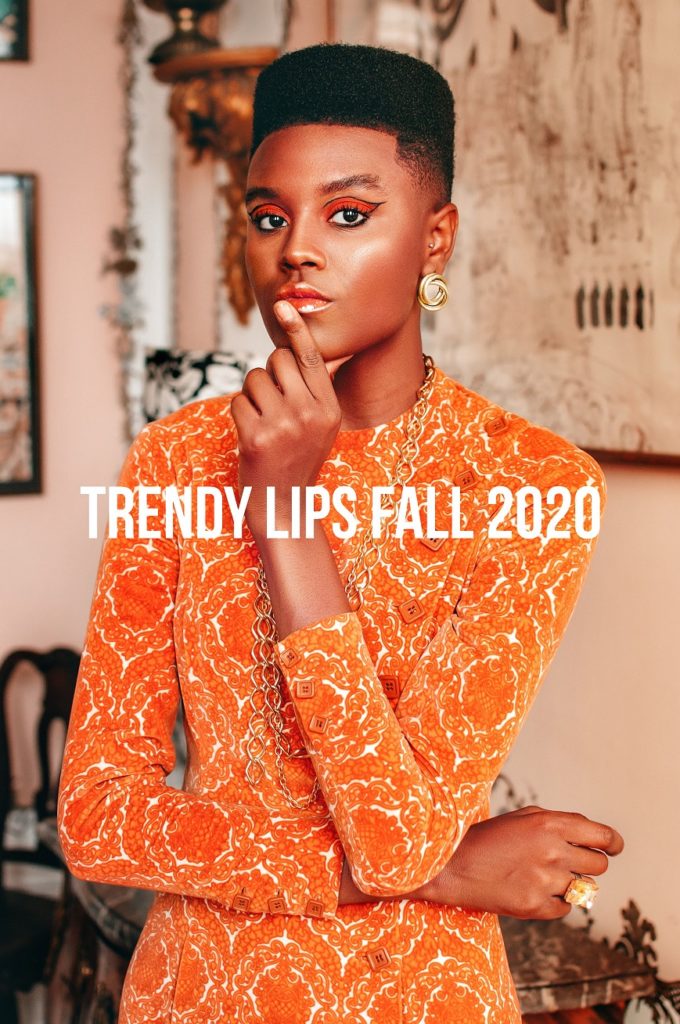 Lips Fall 2020
Dark Red Lips
As much as I love a good red lip, there's nothing like hitting a darker shade for fall. The dark red lips are dramatic indeed, but can be nicely pulled off with minimal makeup and a matching outfit. Go for a simple eye makeup, semi-dark eyebrows and you'll be good to go! Perhaps a touch of blush to reconnect with the color of the lips. I also love the idea of going for a monochromatic white outfit and dark red lips. 
Orange Lips
So orange is definitely peak fall with Halloween. But who says you can't work the orange life today? Gorgeous alternative to a classic red lip too. Also, great if you love the peachy shades but want something else for fall. Love the idea of working this with a top in olive green, or navy blue or a mustard yellow. Way to go if you want to embrace the fall colors. 
Plum Lips
Another color of fall is definitely purple. As purple can come off as cool and too blueish, it can be a good idea to go for a warmer shade of purple, such as the plum color. Really chic if you work a pink top, especially a dusty pink. Something beige could also do. The plum lips would also be chic with some metallic details in your makeup, such as a gold shimmering eyeshadow! 
Folks! How are you wearing the lips fall 2020? Let me know in the comments below! Xx