How about some fashionable inspiration for the weekend? I like to every now and then go through some collections for either resort or pre-fall as I think those collections are often more wearable and realistic, compared to the ones of the fashion weeks. Even more fun to analyze and pin down what actually make the looks work. And as spring is fresh and breezy, why not make the most of it by analyzing three fashionable looks spring 2019? A very good idea indeed if you ask me!

Fashionable Looks Spring 2019
Delpozo
Although this Delpozo collection is supposed to be for fall, I can't help but to feel that it's more fitted for spring with its color combinations and floral patterns. One look I adore in specific is this floral set in blue and orange. The structure of the top with the lines and the ruffles of the sleeves enhances the elegant feeling. Love the clean structure of the pants too, which helps making the outfit more cohesive, both in style and appearance. What I like about sets are that they are very wearable as they require little or no styling. This is why owning at least one set can be a good idea, as you'll have a wardrobe option that will make you look effortlessly chic without having to try too much. That's especially true with a set like this as the print is kind of statement!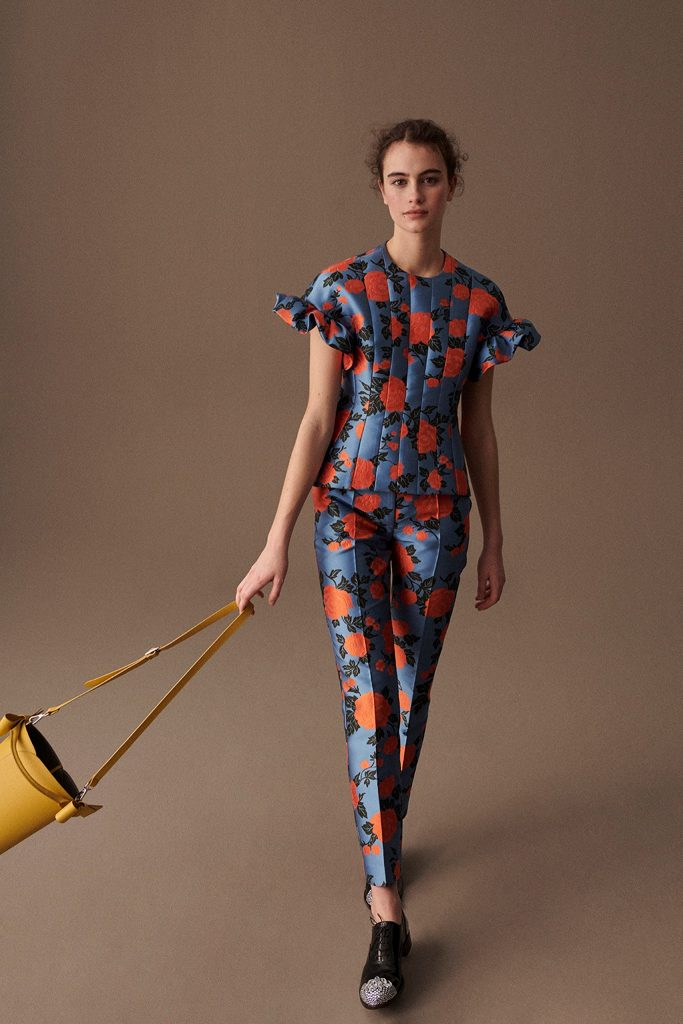 The Row
From maxi florals to organza life, this look from The Row spring 2019 is another fashionable outfit. I wrote about the transparent materials in this article and I think this tulle dress is a terrific example of how the trend can be done. Perhaps not for the everyday life, but the idea of layering your transparent dress with some casual pants and shoes is doable for sure! Might not be fully accomplishable to add a corset crop top to your dress as the final layer, but a large belt could be a good substitute. What I encourage you all to try though,  is to layer your dress over pants. It's quite practical and often makes up for a fun contrast of opposing elements such as a delicate dress and edgy pants (e.g. jeans or leather pants). One way to make it more wearable, like in this outfit, is to keep the colors similar or matchy!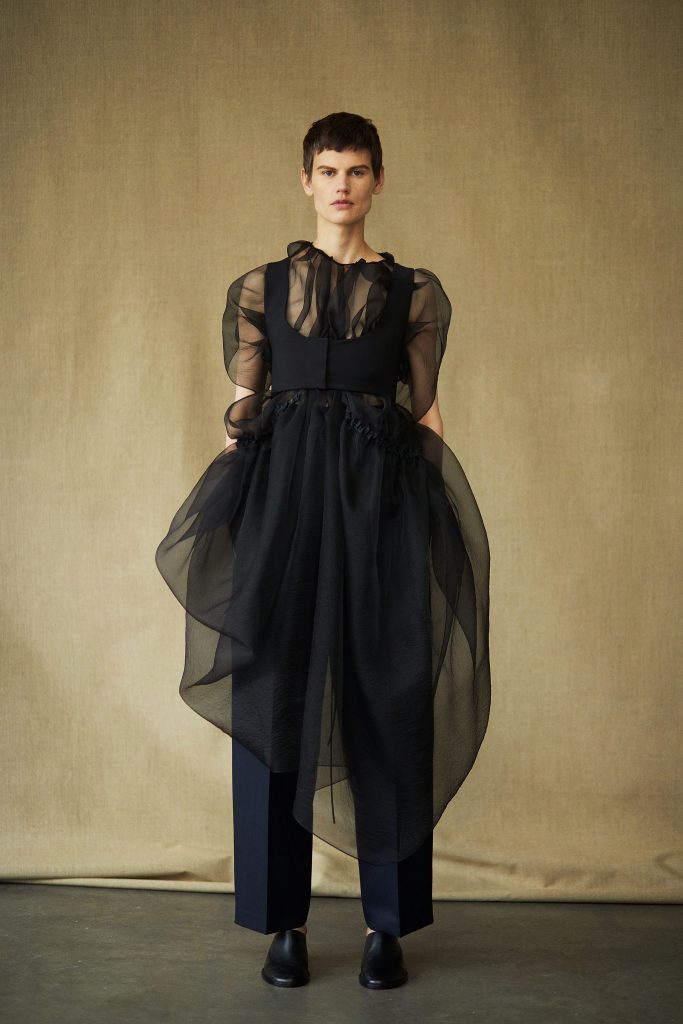 Johanna Ortiz
Perhaps sets are more wearable through the year, but a slip dress is undoubtedly a great go-to alternative as well. I love how flattering this one is with the golden yellow, the ruffles that adds some intensity and the draping that frames the body. Perhaps I'm even more in awe of the styling though, the matchy shoes are a genius choice! Both with the yellow shade but more so with the fabric that reconnects with the dress. As the hair is up and the shoulders are quite free, it's a good thing to add some statement earrings as it makes the outfit more eventful. Not too sure about the bag though, it matches the earrings beautifully but a clutch would probably be a better alternative. Anyways, if there's only one thing to be inspired by in this look, it's the power of having at least one dress that suits you perfectly. It'll never fail you!

Folks! Do you have a favorite from these fashionable looks spring 2019? Xx