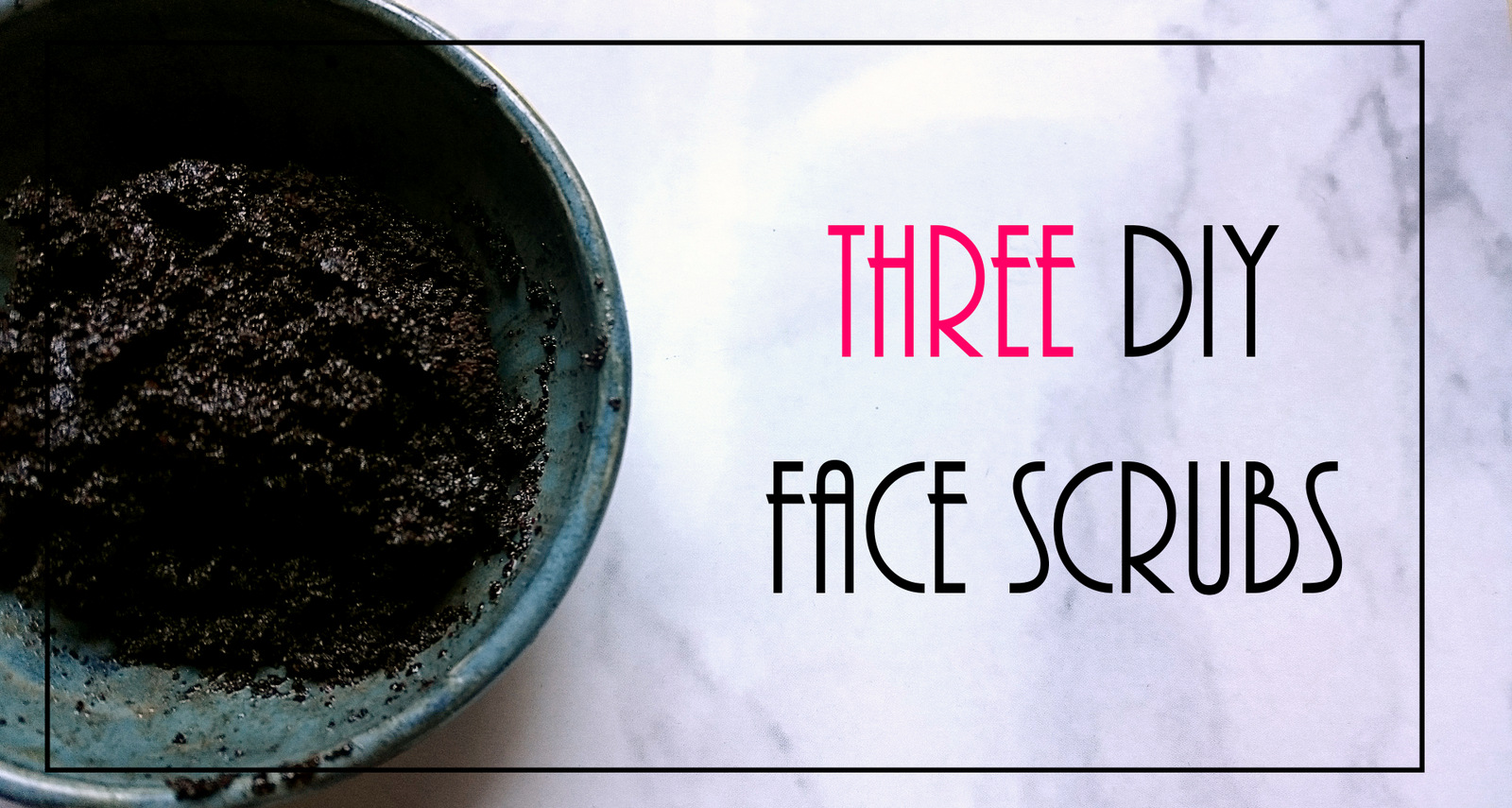 So we've  talked about the importance of exfoliating and we've mentioned different ways to do it. One of our favorite ways to go about it is the endless list of DIY scrubs. They suit everyone as you can adjust the ingredients after what you skin needs or what you prefer.  As you can vary your scrubs by changing a few ingredients, the ones listed below are only three examples of the all the DIY combinations that are out there! Folks? Here are our top three DIY face scrubs


Suits: Can be used in a weekly routine.
Effect: The coffe powder adds texture, the lemon juice works as a cleanser and the coconut oil is moisturizing!
Pssst: Instead of coffee you can use sugar for the texture!
Ingredients:
1/2 cup of coffee powder

2 table spoons of coconut oil

2 drops of lemon juice
How-To: Melt the coconut oil to a liquid and mix with the coffee powder and the lemon juice.

Suits: This one can be used a few times a week
Effect: Oats does wonder for acne and honey is both soothing and antibacterial
Pssst: You can turn this scrub into a mask by just leaving it on the skin for 10-15 minutes.
Ingredients:
1/4 cup of oats

1/4 cup of honey
How – To: Mix the oats to grainy flour, add honey and apply!

Suits: This one is great if you only exfoliate 1-2 times a month.
Effect: The sugar makes it grainy, the honey is soothing and the lemon juice clears the skin.
Pssst: If your skin is sensitive use 1 tea spoon lemon juice instead!
Ingredients:
1/4 cup brownsugar

 

1/4 cup honey

2 tea spoons of lemon juice
How – To: Mix the ingredients and apply!
Folks! What are your best DIY face scrubs? Hit us in the comments!