I mean, would it even be The Fashion Folks 2018 if I didn't talk about some, slightly, awkward color combinations 2018? Think not! That's why I have to, obviously, start the year by a proper color combination article with three genius trios to be inspired by and try yourself. These are all kind of trendy, especially the combination of orange, green and blue – but all are fun and a great challenge for anyone who's stepping out of the fashion comfort zone á la resolutions 2018. Here's three color combinations 2018: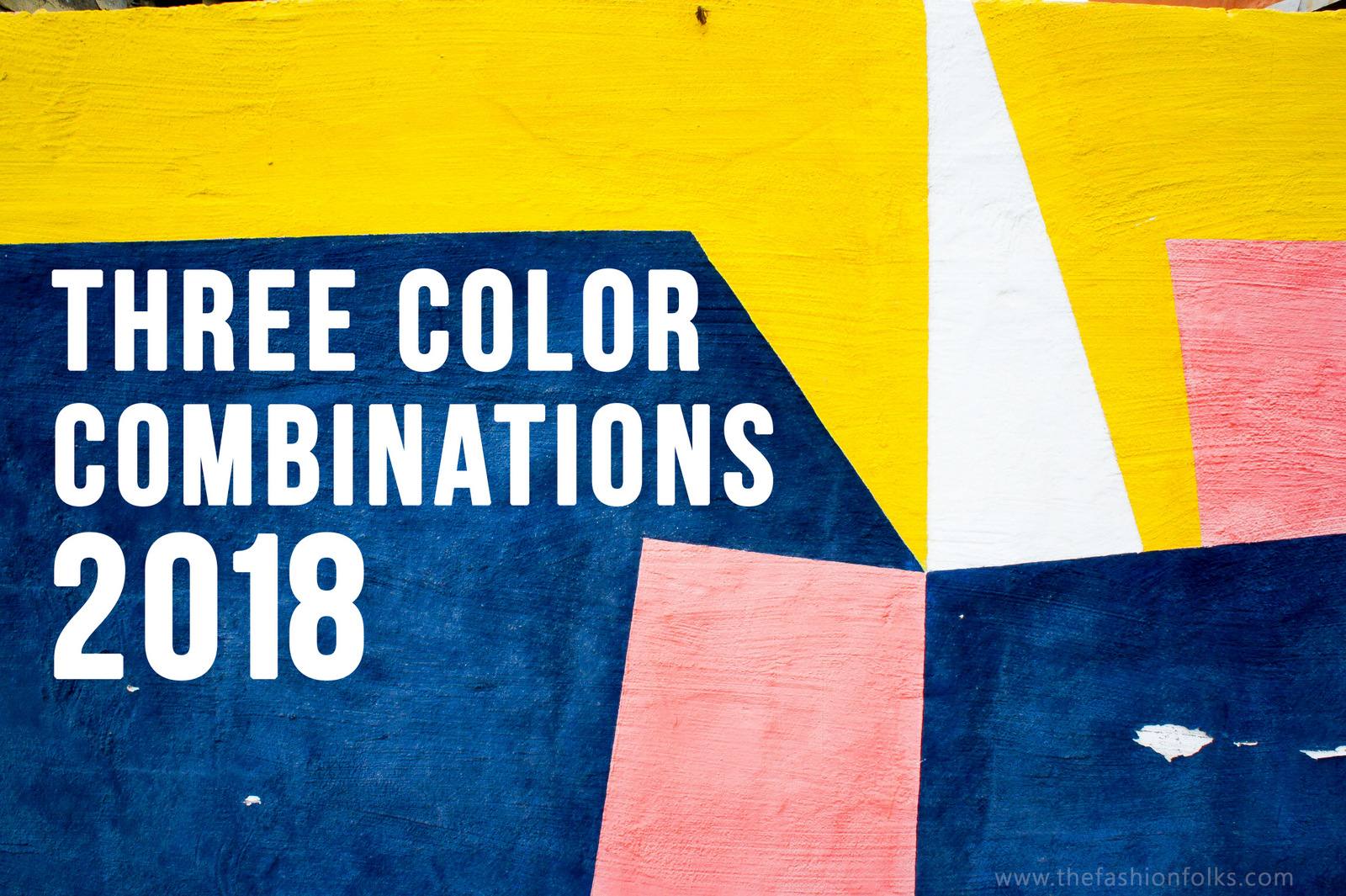 Photo by Gem & Lauris [A Place for Creation] on Unsplash
Color Combinations 2018
Orange, Green and Blue
I've talked about the genius match of orange and green before, but let's step it up by adding blue to the mix. The fun thing about these exact shades of the colors trending, is that they have a nice vintage touch to them, going for the peppy 1960s vibe. This makes the trio a favorable combination when going for a modern vintage look. As shown in the picture below, green and orange works well as a base as the two of them is rather warm. The icy blue breaks it off with a nice contrast. The colors also works well separately with one another which also makes it possible to rotate the colors as you prefer. If you want to make the color combination even more wearable, remember that a light denim shade can substitute for the icy blue.
Wine Red, Pink and Purple
This trio has also been mentioned before but is too good to not be repeated. The same way that the orange and green makes up for a nice balance in the example given above, there's a fashionable vibe of wine red and pink too. Purple breaks it off the same way ice blue contrasts orange and green, adding a colder tone. There's a 1980s vibe with the purple trending atm, which also makes this trio relevant to embrace. If you're uncertain about any of these shades, let them work as an accessory and the other two make up for the outfit. I know that I personally would love a pink coat with wine red pants and contrast with a fun purple statement bag! But honestly though, see which of these colors you have in your wardrobe and see how the elements can work together. If you have a purple jacket – let it lead your way!
Yellow, Camel and Orange
Perhaps this one of the color combinations 2018 is the most wearable one. And yes, I say that though it includes yellow and yellow is – eh – not everyone's color of choice. But, camel has the weirdest neutralizating effect on both orange and yellow. The basic color makes the warmer shades look less intense and more alike camel itself. I do realize that the example below is one fierce clothing piece but I'm convinced that this trio can be done as an outfit. A mustard yellow top with a camel pleated skirt and an orange coat? Well, why not!
Folks! Which one of these color combinations 2018 would you dare to try? A yay or a nay? Let's chat in the comments! Xx