I promise I'm not sponsored by the color pink, although it might seem like it after my many posts on the subject. However, it makes complete sense to write about pink, especially hot pink, as it continues to be a popular color for 2023. In fact, I'd even name it as the nr 1 color spring 2023! Here's an article on how to style hot pink this season: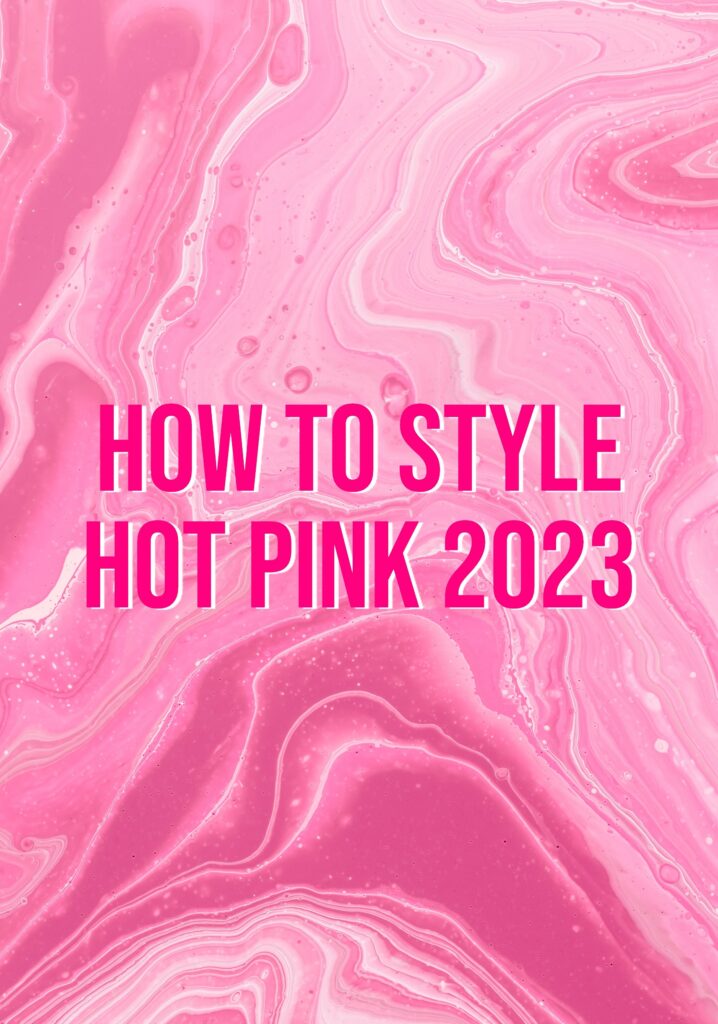 How To Style Pink 2023
With Anything Red
Hot pink is an intense color, and it gets even better when paired with another intense color; red. The duo complements each other perfectly with both the vibe and the color matching. It doesn't really matter how you combine these two, as long as you do it, but try to make the full outfit about the duo. For instance, hot pink pants with a red top? Absolutely yes! Or a pink sweater with a red skirt. The options boil down to whatever you have in your wardrobe.
Go White
Another color that works with hot pink is white. This crispy neutral is honestly superb with any color there is. For spring, I'd say this duo is unbeatable as you have the freshness of white and intensity of pink all in one outfit. Love the idea of going for an all white look with hot pink accessories, like a bag or a pair of shoes.
Add Denim
The most neutral way you can style hot pink is probably to work it with denim. Both light blue denim and dark blue denim has a beautiful ability to balance any neon hue. It's also likely that hot pink with denim will be more wearable, as you probably own at least a few denim styles. So a denim jacket over a pink dress? Or a pink top paired with some classic jeans? Work with what you got!
Folks! How do you style pink 2023? Let's chat in the comments below! Xx