The Flapper girl. Yes, you can't talk about the 1920's without mentioning the flapper girl. The name covers women who dressed in a specific, and glamorous, way during the 1920's. They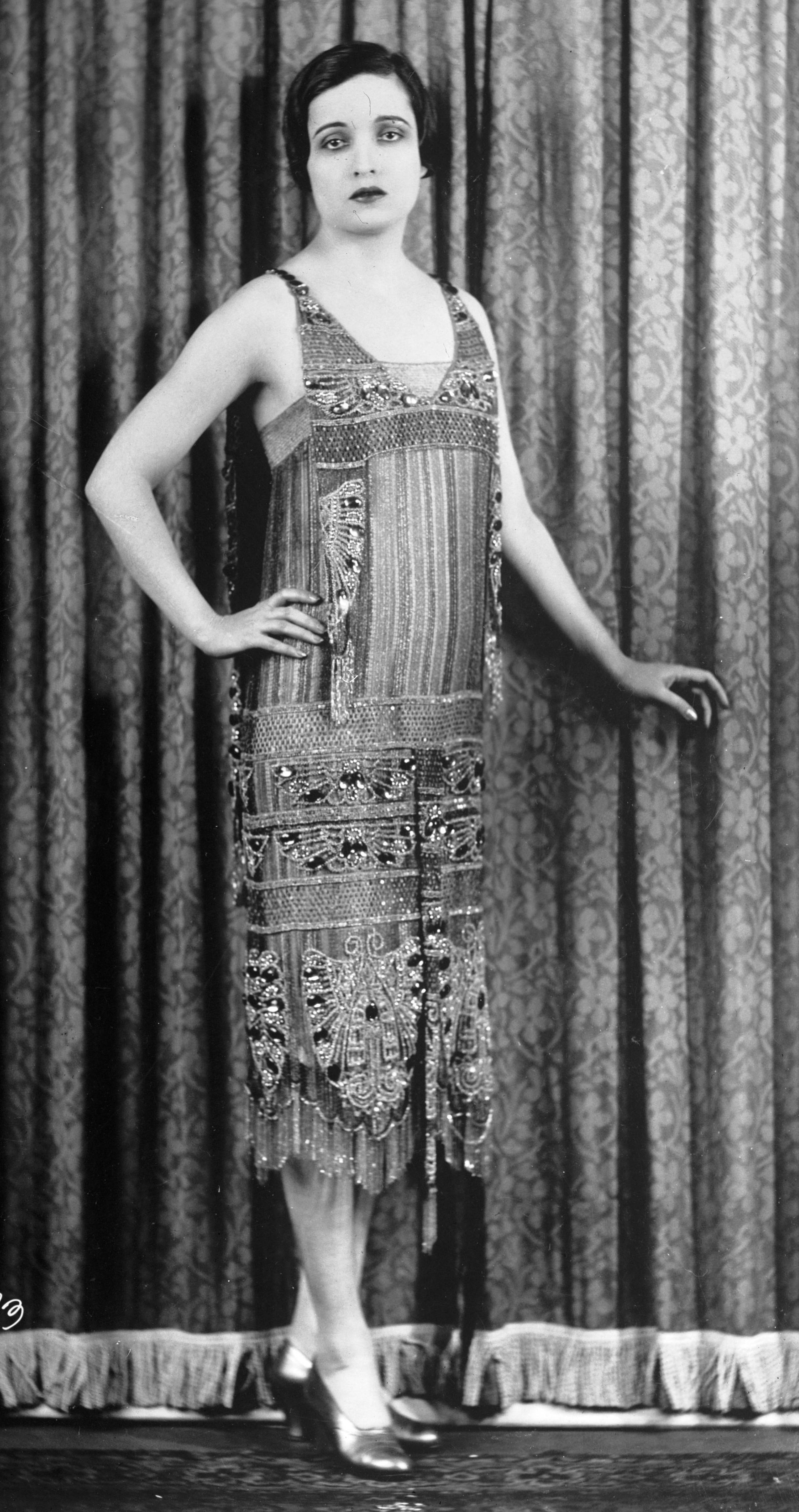 wore short skirts (short skirts were knee-length at this time!), short haircuts and were all about the jazz life. They dressed in sequins, chiffon, fringes, satin and all things glamorous! Some fashionable pearls to go along with the look was simply a must. Feathers as a hair accessory, or a piece of a headband was also essential to the look.
But it was not only their glamorous clothes that made them famous. The flapper girls were controversial in their behaviour as they exceeded the lines of how women should behave by partying, pushing norms and have an affection for the glamorous life. They were flirtaious and sexy in their lifestyle, which of course wasn't considered appropriate among the conservatives! One of the first flapper girls was Zelda Fitzgerald, wife of the author F. Scott Fitzgerald whom both belonged to the fashionable culture elite in Paris during the 1920's among people such as Pablo Picasso, Ernest Hemingway and Gertrude Stein. Perhaps the most famous flapper of them all is Clara Bow who you can read about here!
The flapper girls may have been controversial at their time, but we love them for all the craziness and glam they contributed with. Yeah.
The picture used is not the property of The Fashion Folks (public domain). Source here.