Folks! There's some ongoing confusion on which fashion week that connects with which season and trends. So I thought I'd use today's post to make that clearer and also give you all a chance to catch up on all the trends and and runway shows happening. It's a mess, I know,  but let's save the madness for another article! Here are the fashion weeks and the trends of the year: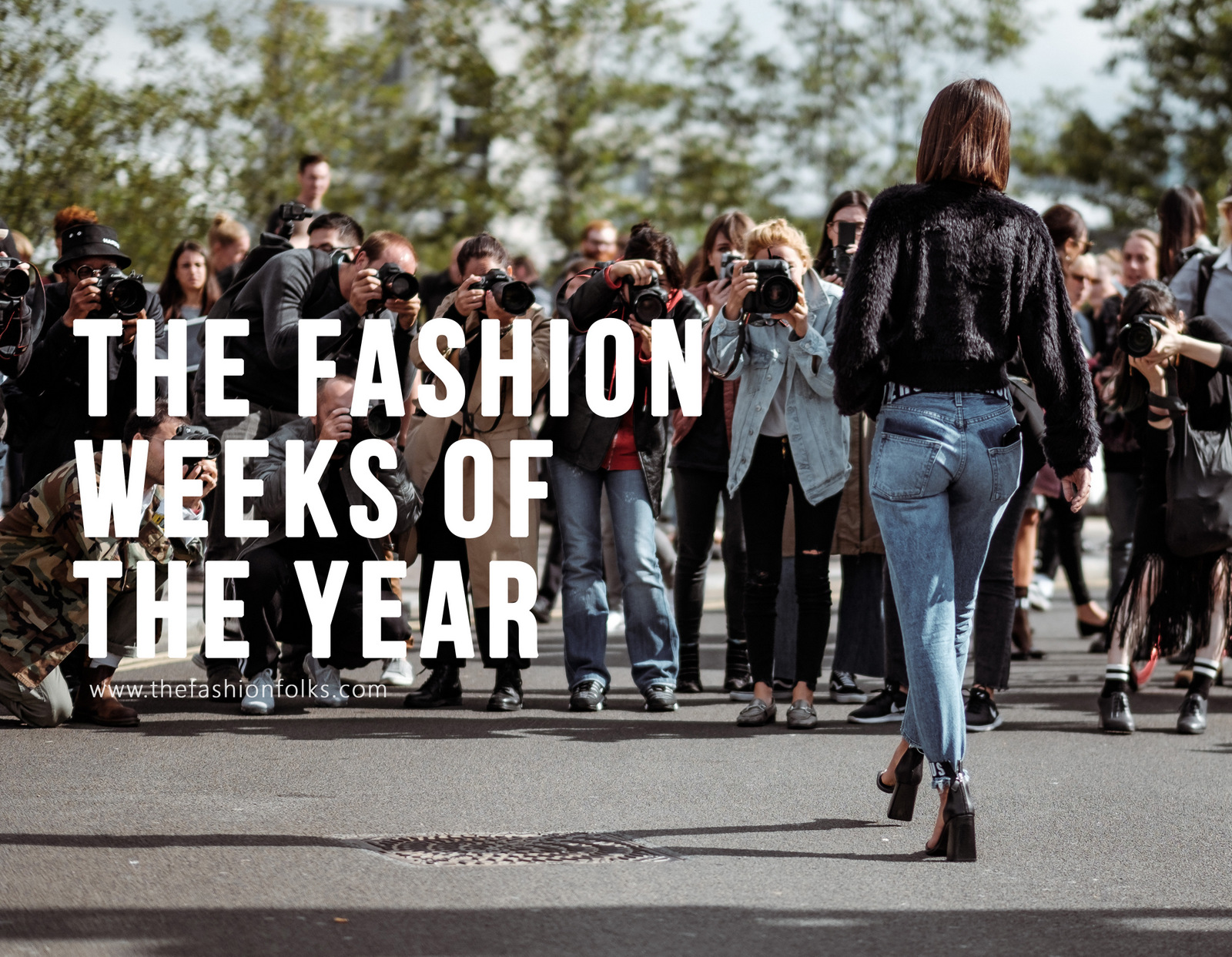 Photo by Clem Onojeghuo on Unsplash
The Fashion Weeks
The fashion weeks are happening twice a year. One time in February/March and one time in September/October. That's when talking about the biggest four weeks which are; New York, London, Milan and Paris. In February/March we see the trends for the upcoming fall/winter season. In September/October we see the trends for the upcoming spring/summer season. It might sound confusing why designers display their collections six months before they hit the stores, but the fashion weeks are not really for the public. It's for the industry. Magazines, buyers and other influential people in the fashion world that needs to know what will be trending in advance. You can't see what clothes you should purchase for your store the same day people want to buy the clothes, right? You need some months to prepare, order and do! That's why the fashion weeks become sort of a sneak peek of what styles will be trending.
Fall/Winter 2017/18
The fall/winter 2017/18 season (aka FW17) is the one that is happening right now. The trending styles were shown in February/March. Here you can catch the full hashtag on all the posts I've done on the season, or find some in the list below. Some of the trend reports might have been written in March, but are for the FW17 seasons, which is now. I also did two extra trend reports in August to prepare for the fall season!
The Fashion Weeks
The Trend Reports
Spring/Summer 2018
This is what the past fashion weeks have been all about, the spring/summmer 2018 season (aka SS18). What trends will we be working next spring/summer season? Though some of the smaller fashion weeks began showing in August, it's still about next year's fashion trends and not what's happening at the moment. It's a nice extension of the summer months as you'll be seeing what you'll wear in a few months time. To be noted though is that the trends are often connected from season to season. Red for instance has been a huge trend this fall and will continue being so next year too. The difference isn't that big. 
The Fashion Weeks
The Trend Report
Folks! I hope I made it a bit clearer on what is what and why so! I know it's a mess to have so many fashion weeks and trends and clothes and an insane cycle of wear and waste. But that topic is up for discussion in other posts! Have a lovely Tuesday, Xx