Folks! I feel like we need to talk more about the street style from the fashion weeks. I mean, that's where the best inspiration is from, right? I've roughly divided the outfits into trends atm, easier to find inspiration that way. With that said, here's the street style fall 2018: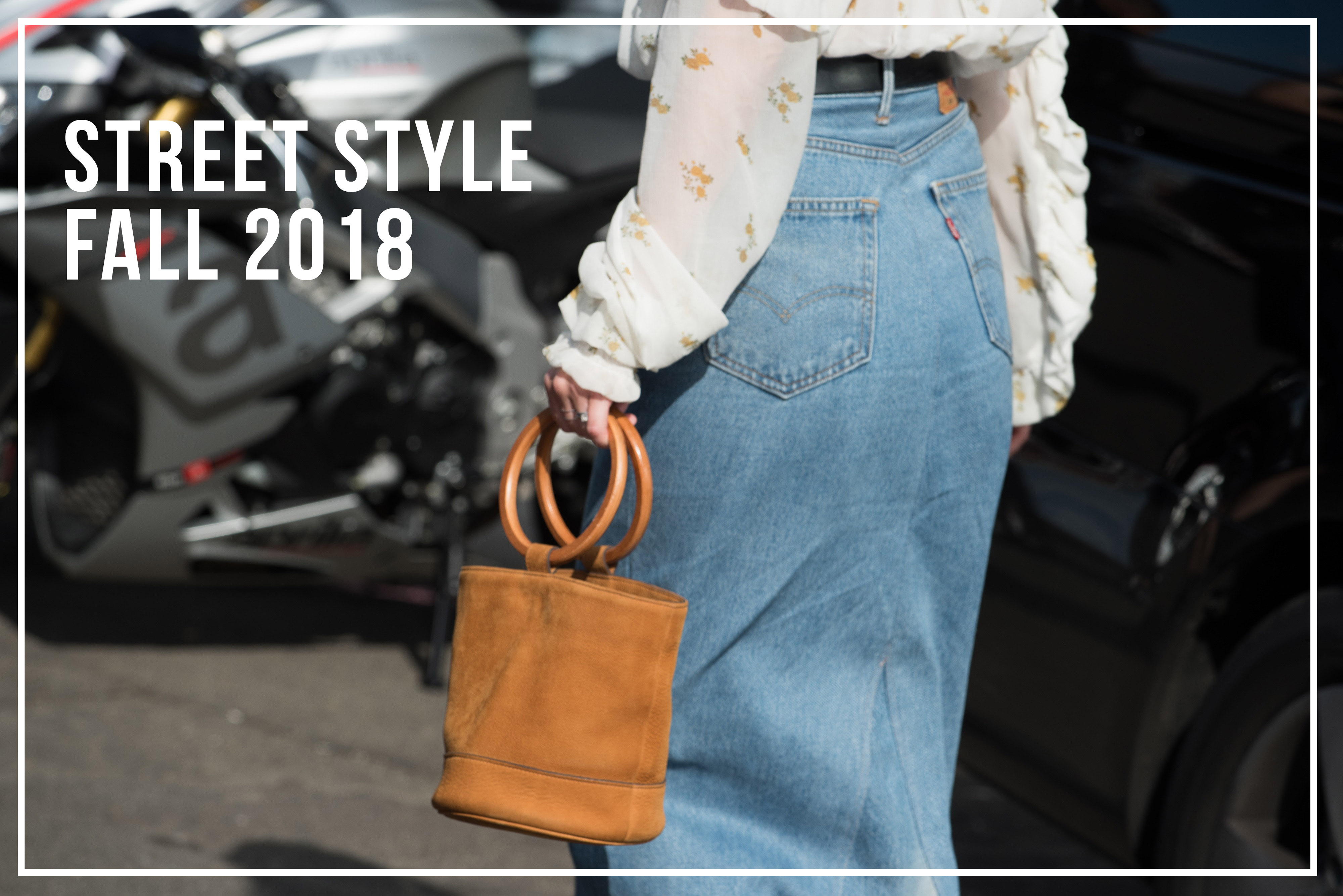 Photo by Flaunter.com on Unsplash
Street Style Fall 2018
Blazers & Suits
The blazers are a wardrobe staple and especially so this year as they're commonly used as a final layer. The fun thing with the blazers this year is that they come in various styles and combination. A lot of check patterns but also bright pastels, blush pink, yellow and red. They've also been done in fun materials of velvet, leather and even suede. If you have a classic black/grey blazer don't be afraid to let your second one be in a color you like or a fun print!
Leopard Print
The leo print is very trendy this fall (isn't the leo print always trendy during fall?) and comes in a lot of different versions. Perhaps most popular as shoes, bags, scarves and even coats. The classic leopard print is neutral with its earthy colors and works with kind of everything. The leo print is probably most classic to pair with red, white or black in different versions. I challenge you to pairing leo with navy blue, forest green, anything velvet or a rich plum color. There's so much to explore!
Midi Lengths
Only because summer is over doesn't mean the midi lengths are final. Now is the best time to accept a more awkward fashion of layering the midi lengths with pants, tights or over other skirts. It's all about staying warm and random with the choice of colors, patterns and textures. I think a classic pair of jeans with a pair of boots is a good and neutral combo with a midi dress. You can also keep it even more safe by going for black tights and black boots to elongate the look. My best tip though is to just break the fashion rules and layer as much as you want! A knee-length coat over a midi length dress with a pair of boots? Yes please!
Coats
Speaking of coats, aren't they the best? What I love about the coats this year is that they're as comfortable as they get. They're oversized, they're chunky and they're midi length. Now, how cozy isn't that? It's a great opportunity to layer with shirts and sweaters, or go more cozy with a blanket scarf. What you should keep in mind though is to balance all the volume with a neat pair of shoes or pants. Or if you want to, embrace the more awkward voluminous fashion to keep things interesting! If you're thinking about investing in a new one, a tips is to choose a classic color (black, grey, camel)!
Bold Colors
Lastly, don't we all just love the pop of bold colors? I love the energizing effects the bold colors have and how they instantly elevates an outfit. I think it's easy to recreate an outfit like this yourself, as the only thing you have to think about is to add a fun color to your outfit. It can be something small as your socks, a stylish bag or a belt – but something simple that gives the splash of color. I think there were so many stylish looks this year from the street style, I mean, aren't you happy when you see all these lovely colors?
Folks! What are your favorite looks from the street style fall 2018? Let me know in the comments! Xx