In a world with a history of men, men and more men it's quite refreshing reading about women who've opposed the societal norms. As fashion folks, it's even more thrilling to explore fashion trends and decades that have emerged as powerful feminist statements. And as it is 1920's theme week, the 1920's decade can't go unnoticed in this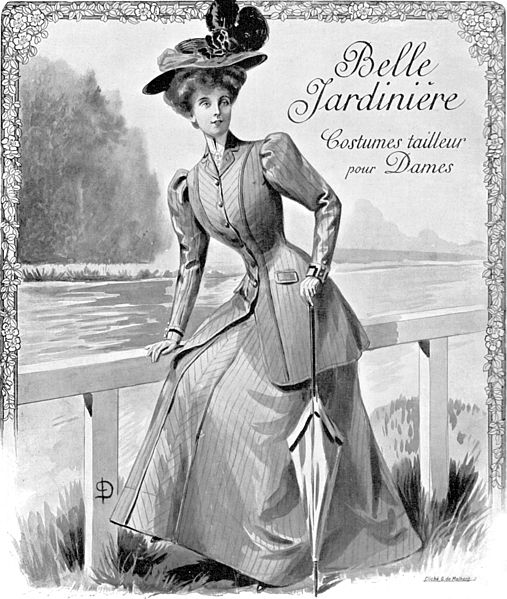 matter.
The result of the fashion of the 1920's took its beginning in La Belle Epoqué (right) and the evolution lasted for more than a decade. The fashion of La Belle Epoque (1890 – 1914)  was defined by tight corsets, flamboyant blouses, a s-silhouette, lace, big hairdos and long lengths. As you've might figured out, this fashion didn't give women the same mobility as the fashion for the men, in fact the clothes was more of display than function. From this and through the decade of the 1910's, the fashion began to loosen up and ended up as a more liberal fashion in the 1920's.
More specifically, was it in 1908 Paul Poiret presented womenswear without the need of a corset. From Poiret, several factors helped the female fashion to take a more keen tone. Partly the WWI helped with functional clothes being in focus as some women began to work. Also due to the newly found interest in sports and sportswear, the clothes became more accessible and easier to move in. Furthermore, the 1920's was inspired by the Empire fashion (popular in the beginning of the 19th century, a fashion with a rather loose silhouette).
Another huge impact was the societal rights women began to receive around the world in the 1920's, which of course helped their position as more independent individuals. Fashion designers such as Coco Chanel and Jean Patou also contributed by launching fashion that was easy to wear and more about function than display. Regarding the beauty side, women cut their hair to fashionable bobs, which became a symbol of new times as women in western history hadn't worn short hair in centuries. And of course, the rebellious and flirtatious life of a flapper girl were perhaps not considered appropriate, but indicated on women's more independent role. 
All of the factors mentioned above contributed to the decade of a more feminist fashion. And we are indeed forever grateful!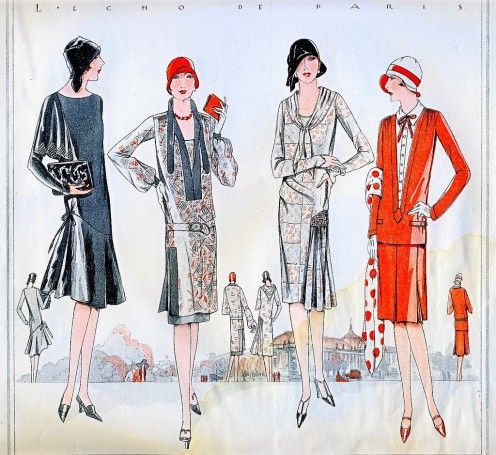 The pictures used are not the property of The Fashion Folks.
La Belle Epoqué (public domain) and 1920's Fashion