It's always fun talking about styling secrets, mainly because they're so useful when it comes to…well, styling! And we all know by now that good styling tools are the key to a successful and a sustainable style. Here's a simple styling secret to try today!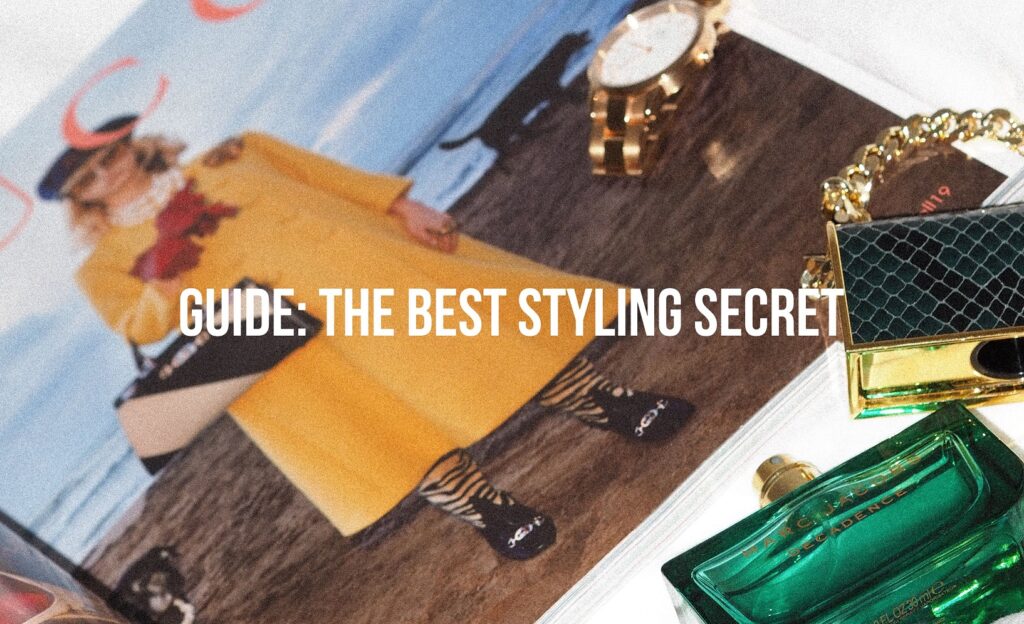 A Simple Styling Secret
So what is this styling secret? Well, it's about adding a statement piece to your outfit. Yup, simple as that. Statement pieces have the power to take an outfit from boring to genius, with the statement effect alone. This means that whatever daily outfit/go-to outfit you're working, you should add a statement piece. In the long run this will make your style more interesting as it'll be more personal and bold. You'll also discover more about what you like, and more than anything you'll have fun with fashion, and styling, which will lead to a more creative lifestyle.
What kind of piece?
It doesn't really matter what kind of statement piece it is, but in this context, focusing on statement accessories is the easiest. This could be anything from a bag to a pair of shoes, a beanie, a scarf, a necklace or a belt. Just whatever that works with your outfit. And of course, what makes a thing a statement is dependent on the context as well. Sometimes a black belt can be a statement if it contrasts a white outfit for instance. And sometimes a striped bag will be neutral if it matches a striped top. This might sound confusing, but it's actually in your favor, as it kind of means that all accessories you have can be a statement. This will pave way for a lot of interesting combinations, and you'll see the expanded potential of your wardrobe.
How does it work?
So to translate this into a routine. You should choose your clothes like you normally do in the morning, and then you choose what the statement piece will be depending on your clothes. If it's appropriate to add a belt, go for it. If your outfit needs a pop of color, add a colorful bag. Perhaps all the floral patterns are in need of some attitude and a pair of leather boots will be appropriate? Well, you get the idea. Just work your clothes as normal and see where you can and want to take the outfit. Easy as that! Just keep in mind that the accessory should contrast your clothes, so it becomes a statement piece and thus your outfit will be more interesting!
Folks! What do you think about this simple styling secret? Let me know in the comments below! Xx