Not sure if there's a more fitting season to play with textures if not for fall. Summer and spring is usually way too hot and winter is too cold with the constant urge to just hide under an oversized jacket. Fall is ultimate with its chill, but not too cold, temperatures where layered outfits gives you the ultimate opportunity to play with the contrasts of texture. Here's a minor reminder of  textures to try for fall!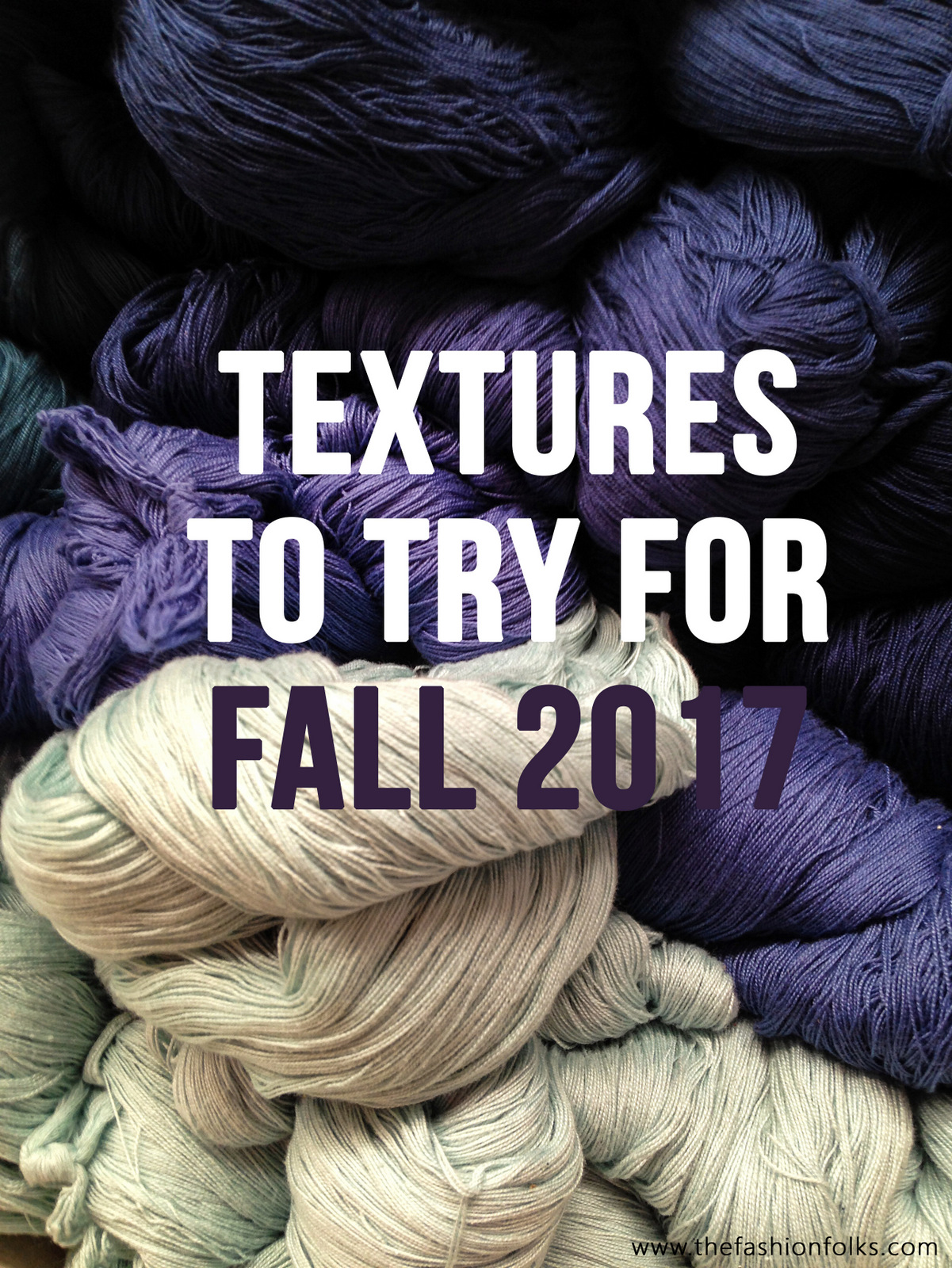 Photo by OSCAR AGUILAR on Unsplash
Denim
Is denim ever out of fashion? No. But is denim more suited for some seasons? Yes! Fall is a favorable season to choose the beloved material. A denim jacket works well as a layering piece and denim (both the darker and lighter colors) are a genius match with the typical fall colors. A pair of bootcut or 70s are also chic with the fall fashion of the clumsy heels and boots that often are trending. Not to forget, denim is a perfect match with the other textures listed in this post. Ohh, also: denim on denim! Is there a better way of going for the Canadian tuxedo than a pair of the 70s and a matching denim shirt? Nope, don't think so!
Leather (faux)
Leather is another material that peaks during fall. A chic and basic leather jacket is pretty much a staple in every other fashionista's wardrobe. Same goes for accessories as a leather bag, shoes, gloves and belts. The material comes off as rather edgy which makes it ultimate to contrast with more light, sophisticated materials. Like all the fall dresses and tunics in flowy styles? They're perfect to layer under a chic leather jacket. For fall 2017 in specific, the shearling jackets are trending big time!
Knitted
Knitted pieces for fall is kind of compulsory when it comes down to it. Has anyone ever survived a fall without a knitted sweater, vest, scarf etc? Think not! The knitted pieces are not only warm and cozy, they come in whatever style you prefer. Knitted pieces, especially sweaters and vests, are also favorable to layer with their loose and often oversized style. Go for a buttoned shirt under and a knitted sweater. Or a shirt, a leather jacket and a knitted vest over? The options are endless!
Fur (faux)
The texture of fur, in whatever fabricated style of fur, is often a statement one! A fur vest or jacket will not only add fun volume but also add the cozy level. Go for a fur piece in a neutral color or one in the fall shades to keep the style classic or fall themed. Since the texture is rather fluffy, it can be a wise idea to balance the volume with defined lines. A fedora hat is a great example, that suits the fall style too! A chic pair of bootcut jeans or OTK boots will also do!
Folks! Which one (or all of them) of these textures to try for fall would you like to embrace? Are you going layering with all or staying true to one statement? Xx