Now this is a fun one folks! How often don't we find ourselves in situations where we want easy breezy cool pieces to throw on a summer day? That's all what the wardrobe basics for summer are about. Comfy, light and chic summer clothes that will ease your fashion game during summer. Here are your summer wardrobe basics 2017!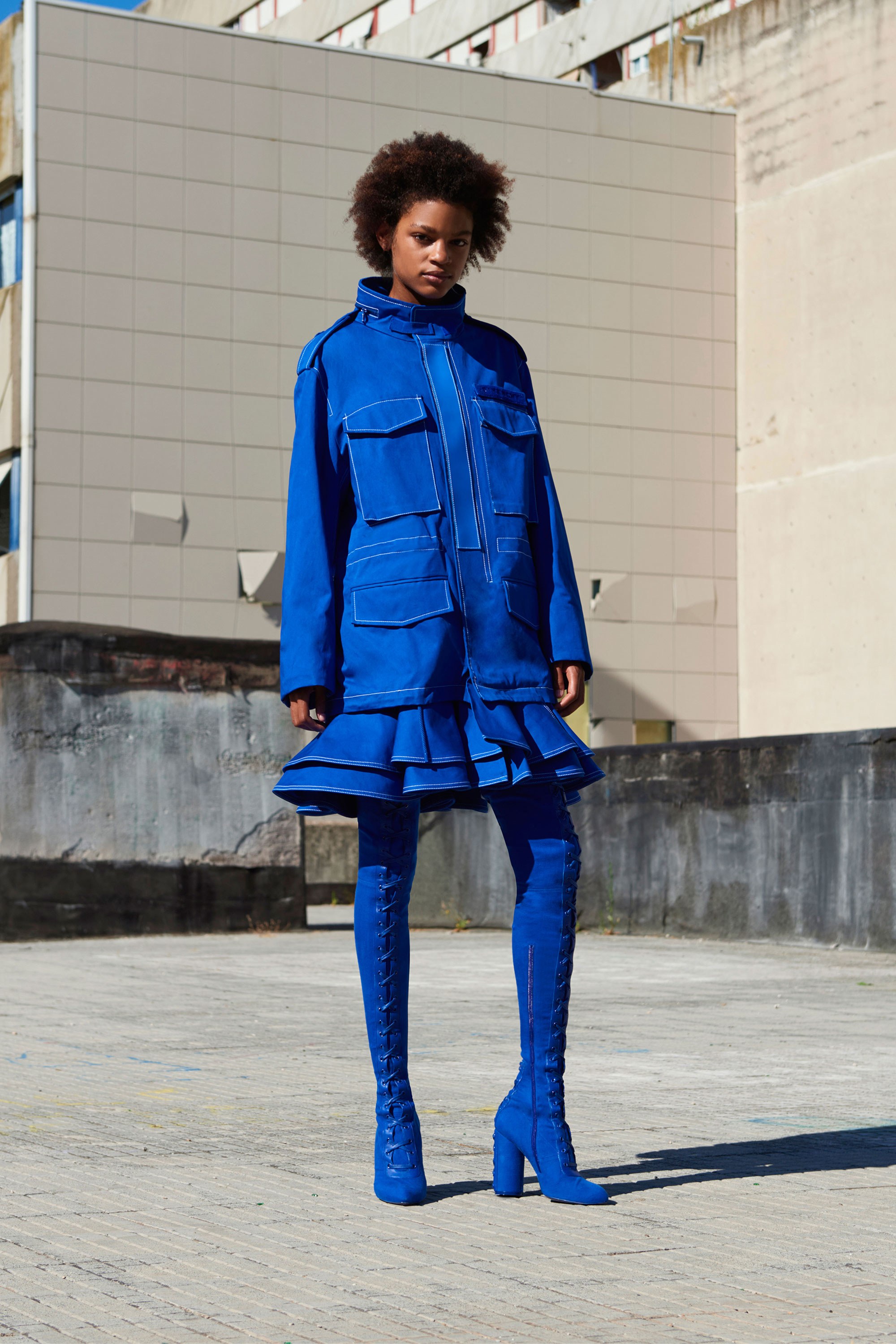 Courtsey of Givenchy (resort 2018)
Summer Wardrobe Basics 2017
Playsuit/Jumpsuit
I can't stress the functionality of playsuit/jumpsuit enough folks, especially not given the practicality it comes with for summer. It's one clothing piece that gives you a chic, effortlessly stylish look without you needing to do any styling (more or less). Just throw on a playsuit/jumpsuit and you'll have a look ready for the day. Going for your favorite print or color is of course favorable as it'll be a perfect match (& catch). One way to add the 2017 touch is to go for a playsuit/jumpsuit with some trendy features. Off shoulder, statement sleeves and ruffles are all common versions/details of the clothing piece(s). This gives you the perfect opportunity to stay trendy and functional.
LWD – Little White Dress
Another one of the wardrobe basics 2017 is the reliable LWD. The LWD is a force to be reckoned with as it should and can be used anywhere. LWD stands for Little White Dress and is the summer/spring version of the classic LBD (Little Black Dress). The dress can more or less look like whatever you prefer, which underlines its excellent ability to reflect your style. The few parts that are, is that it should be somewhat simple, functional and work with anything. That means that a LWD shouldn't be full of details, embellishment and other details of statement, but a clothing piece functioning as a canvas, giving you the ability to add the details and colors. You can, of course, add some trendy styles as in off shoulder, ruffles, statement sleeves, midi length, pleated style as these are "subtle" enough!
Midi Dress
Speaking of the midi length, the midi dress is another gem of the basics. A midi dress is a great choice for hot summer days as it protects the skin from the sun. The clothing piece is also perfect when going for a colorful look or detailed print as the area of the fabric gives room for colors and prints. If you want to go for the midi look but the temperature is hot, try a midi style with slits that will balance all the fabric. A midi dress in a wrap style might be ultimate for days on the beach when you want to change clothes but might not be comfortable showing it all. A wrap dress is btw also a great choice for summer as it's an easy and lightweight piece that adds a sophisticated retro vibe!
Denim Style
But what is a summer truly without denim? Even though the fabric might not be ultimate for hot summer days, the undying love between denim and people is too strong to be ignored even during summer. The classic and most popular jeans are turned into denim shorts, denim skirts, denim dresses and denim tops. Denim is a classic material that goes to anything and can be styled however you prefer. A trendy style to do for summer is the A-line denim skirt with an off shoulder top. The denim midi skirt with a tucked in top is also quite the popular, and stylish, one. There are ways to go denim summer time too!
Folks! Which one of these summer wardrobe basics 2017 are you working? Drop a comment, Xx