I know it's already August but I thought we should talk about some seasonal staples. Having a good base of wearable clothes in your wardrobe is essential for developing your own style and going for that sustainable fashion life. What clothing pieces your wardrobe consist of though, changes from season to season and here's the summer wardrobe 2018 according to me. Just a mix of clothes that are both trendy and timeless!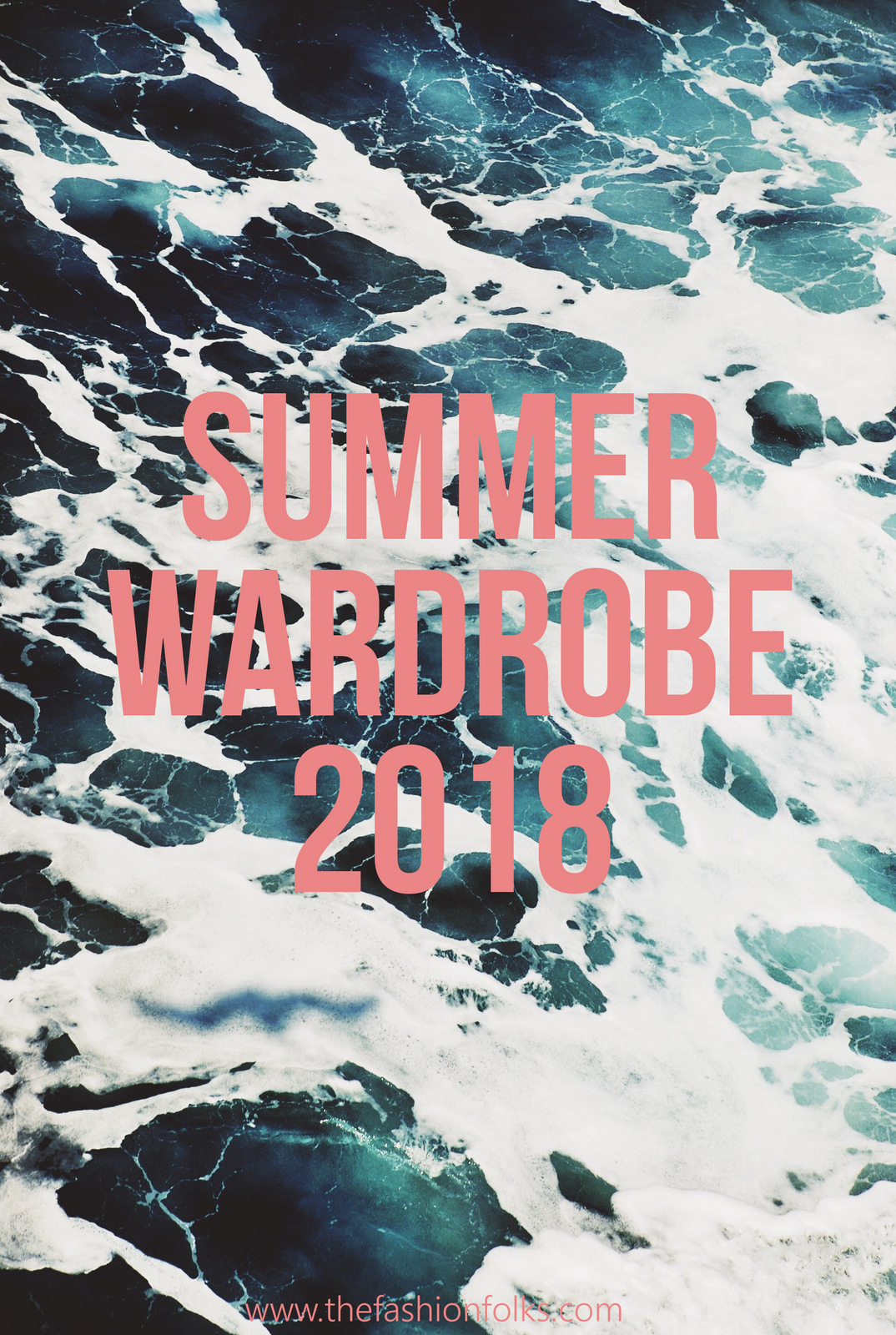 Photo by Das Sasha on Unsplash
Summer Wardrobe 2018
Midi Skirt – Duh, is there a better or more relevant clothing piece than the midi skirt this summer? Think not! The midi skirt is a versatile clothing piece as the length is the only requirement for qualifying which makes it suitable for all different styles. You can either go preppy with ruffles and a stylish print or more street style with some transparent layers. Perfect on days that are a bit chilly or if you just want to give your legs a break from the sun.
The Gingham Print – The popularity of the gingham print is growing and it's a print you must try this summer if you're only reaching for one. Gingham has a pleasant retro vibe to it, which makes it nice to contrast with more contemporary pieces like culottes or anything patent leather. Catch more ideas here.
Chunky Colorful Sweater – If there's only one piece you need for colder summer evenings it's a chunky colorful sweater. Pastels are always sweet but it's also fun to reach for some energizing neon or the primary shades. A chunky sweater is easy to match as it's favorable for layering, like with a midi dress or so!
White T-shirt – A basic tee is a must for the 365 days of the year as we all know, and it's definitely a must in your wardrobe for summer. The multifunctional clothing piece can be matched with anything and is a neutral as it gets. The key to finding the right white t-shirt is to choose a style that you prefer. Is it perhaps a v-neckline? A bit oversized? In cotton or in linen? Be sure to be specific and you'll have a life-long friend!
Statement Sneakers – Your feet's best friend this summer is undoubtedly a pair of sneakers. The sneakers have for some seasons now been considered okey to match with preppy looks and are as relevant as any pair of heels. I wrote an entire trend alert on the dad sneakers here if you want to learn more!
Wrap Blouse – The wrap blouse is here to stay and definitely so this summer. The clothing piece adds a nice detail to any outfit with the wrap style and as it often comes in preppy colors and prints, it's a nice addition to the summer fashion. Love to pair the wrap blouse with a pair of denim shorts, or a skirt if I want to go for a layered look.
Plaid Blazer – Fair enough that the plaid blazer is slightly more suitable for the fall style, but I do think they're chic to layer with for summer as well. If you're working a plaid blazer that's leaning towards an 80s look, be sure to balance it with some modern elements. I do think one outfit of summer is the plaid blazer with a white t-shirt and some denim shorts.
Slippers/Mules – Lastly, another nice pair of shoes for summer are the slippers. They're comfy, they're casual and they're chic. I mean, what is there not to love? I wrote an article here if you want some ideas on styling, what's trendy and inspiration!
Folks! What does your summer wardrobe 2018 look like? Let's chat in the comments! Xx