Whilst we've been busy trying to cope with our new lives, summer has been sneaking up on us. As much as I adore timeless fashion, I love to learn about seasonal trends. The summer trends 2020 look pretty promising if you ask me. They're more or less the same from last year, but with some twists. They're in general pretty wearable, arguably comfortable and fun to style.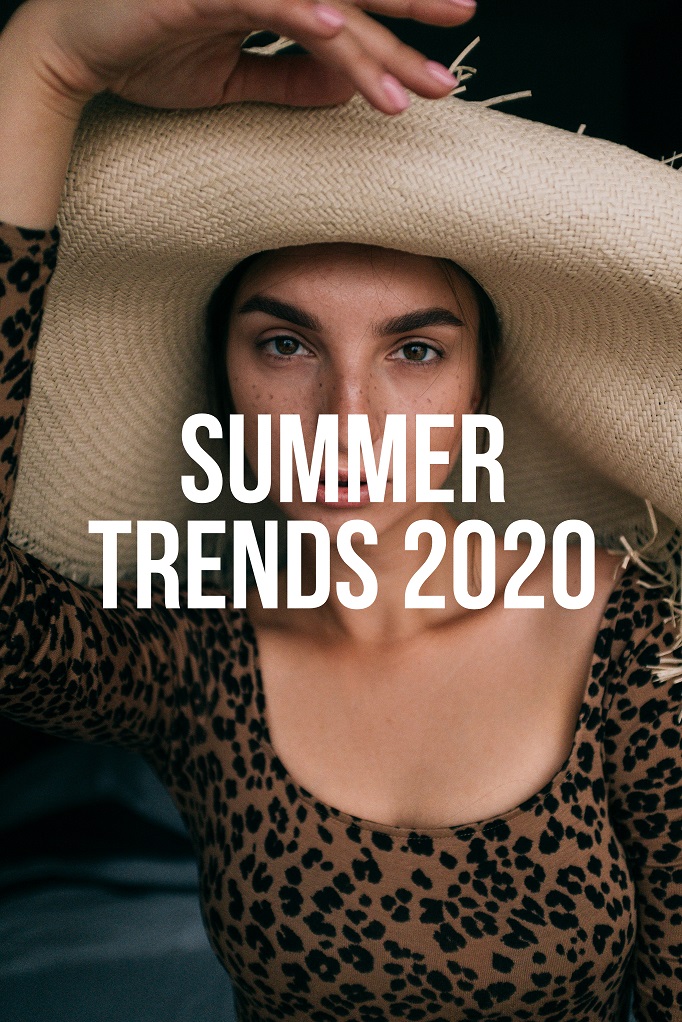 Summer Trends 2020
Voluminous Dresses
One of the biggest summer trends 2020 is nothing less than voluminous dresses. This style of dress is all about the puffy sleeves and the heavy a-line silhouette. The voluminous dresses are commonly done in black, beige and white. Especially the latter is a look to go for this summer. The dress can either be midi or short, both looks are trendy. What's great about this trend is that it doesn't require that much styling. Just put on the dress, add a chic pair of shoes and you're good to go!
Long Shorts
Another trend 2020 are the long shorts. This style has slowly been growing in popularity and will probably peak this summer. The long shorts can both be about bicycle shorts but also suit shorts. I think this trend is perfect if you'd like to wear shorts in a more formal way, or you don't like the mini style of shorts. The long shorts are chic to work with a tucked in t-shirt or a more preppy blouse!
Wrap Style
The wrap style has been in style for the past 3-4 years, which is great as it's a really chic, wearable clothing piece. Wrap blouses, skirts and dresses are trendy this season. Colorful wrap pieces are popular, but also more neutral styles too. Polka dot has been a common pattern to choose for the wrap style, but also floral ones.  If you already own a piece, you're pretty good to go with whatever you got. Learn more about the wrap style here.
Preppy Blouses
If you want to embrace a more preppy fashion this summer, you should definitely go for the preppy blouses. This style of blouse is perfect when you want to make your outfit more interesting. The preppy blouse will turn your basic shorts or skirt into a next-level outfit. Love the idea of working a pair of denim shorts and a tucked in preppy blouse. Also really chic to layer over a slip dress! Read more about the preppy blouses here.
Slip Skirts/Dresses
And speaking of slip dresses (and skirts), they continue to be in style this summer too. Which is great, because I think they always should be in style. The slip dress is a perfect go-to piece on hot summer days. The slip skirt is a cute match with a loose tee or a crop top. The, often, silky style of the slip dress/skirt adds a subtle luxury to the outfit. Really pretty to enhance with jewelries and metallic accessories. Depending on the color of your slip dress/skirt, pastels are usually a pretty match!  Learn more about the slip dress here.
Mules
As for shoes, the mules are a must! I wrote a full article on trendy spring shoes 2020 here, but the mules deserves a spot in this article too. They're really comfortable (maybe not walking for hours though) and goes with all styles of summer fashion. They're a chic go-to for running errands and a must to work with your summer dress. Invest in a pair that's timeless! 
Folks! What are your thoughts on these summer trends 2020? Let me know in the comments below! Xx