So fall is slowly approaching and what's a better time to make the most out of the summer outfits, than to do it this week? I've written down some really summerish outfits I'm definitely going to try asap! Simply, just to give the outfits/clothes the spotlight they deserve before it's time to embrace cozy, knitted, fall looks! Here are some summer outfits 2019 to try before this summer is over: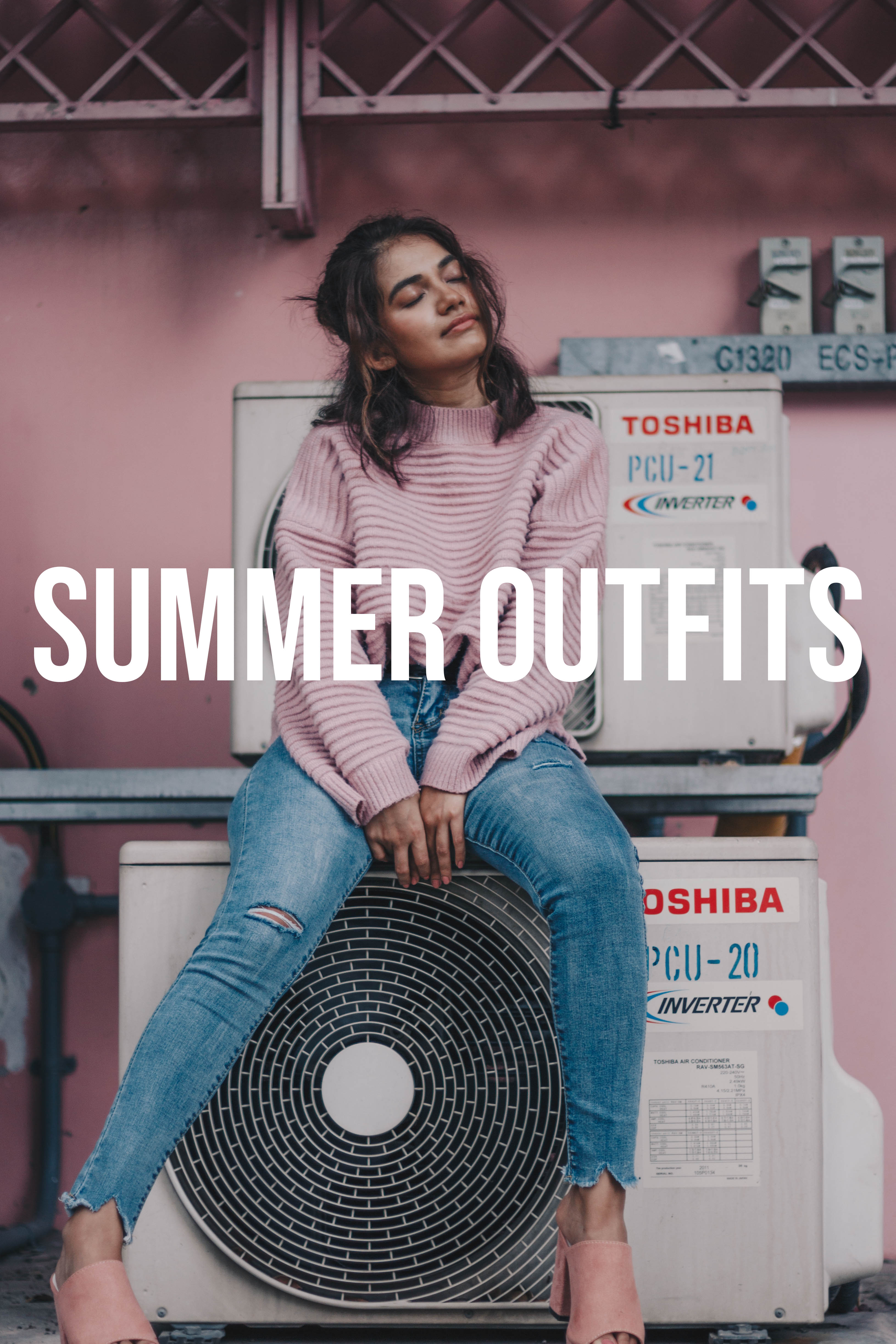 Summer Outfits 2019
Floral Dresses
So I live for my floral dresses. They are my go-to looks whenever I'm in doubt, in a hurry or just want to look effortlessly chic without having to work for it. I prefer my floral dresses midi or maxi, because I love the drama of it, but if you like knee-length or mid-thigh you should definitely go for it. All styles of floral patterns are more or less trendy, but perhaps that bright patterns with a more romantic, sophisticated, look are more popular right now. Don't forget to choose styles with statement sleeves, ruffles and bows to make the most out of the trend!

Slippers
I love slippers and try to use mine as much as possible before it's time to start wearing boots and sneakers. I just love the simplicity of the slippers and comfort too. They're neutral in their style, so they're a good match with any statement-making clothing piece. Love them with culottes, midi skirts, dresses and any clothing piece that can look a bit "heavy". I'd say that they're even better than ballerinas when it comes to balancing heavy pieces of fabric, such as the statement dresses that are trending at the moment. 

Midi Skirts
So the midi skirts are another favorite of mine and quite similar to the floral dresses this year. The midi skirts comes in animal patterns, florals, linen, with buttons, with ruffles and all trendy details imaginable. I love to wear my midi skirts with a matching, simple, t-shirt but also blouses and sweaters. The midi skirts are great with the slippers if you want a more refined look but also sneakers if you want it more chunky. Add a scarf to your outfit to enhance the flowy look! 

Cropped Blouses
This style of blouses is surely a sign of summer, although they can be worn during winter too with some styling effort. The cropped blouses 2019 are all about the voluminous sleeves, the wrapped look and the ruffles. I'd say they're popular to do in white, but also polka dots, florals and silky materials. The cropped blouses can favorably be paired with the midi skirts or anything else that's high-waisted. Love to enhance the colors in the cropped blouse with matching pants/skirts! For instance a polka dot blouse in white and red is a perfect match with a red skirt! 

Folks! What summer outfits 2019 are you trying to wear as much as possible this year? Let me know in the comments below!