Folks! What about some summer makeup tricks 2022? Well, sometimes all you need is a few tricks to make your makeup look instantly more clean, gorgeous and glowy. Here are some summer makeup tricks 2022.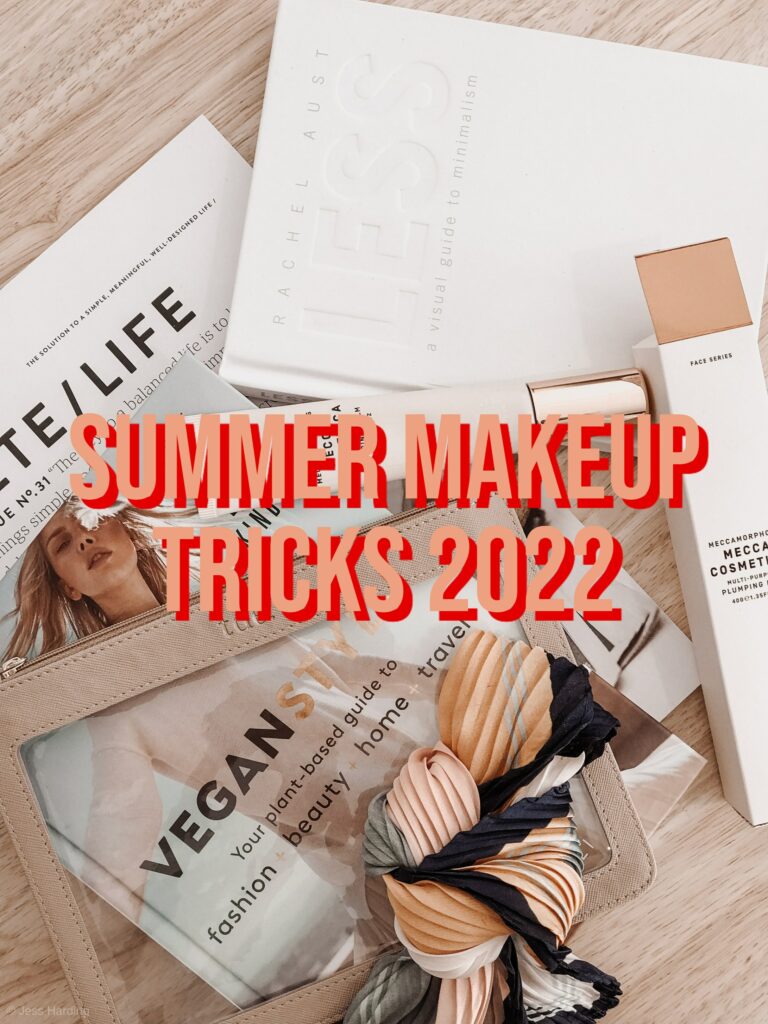 Summer Makeup Tricks 2022
Gradual Tanning Lotion
One trick, that's not even a makeup thing, is to invest in a gradual tanning lotion. I mean, it's 2022 and we all know that the sun is not your skin's best friend. That's why an alternative to getting that tan, can be a gradual tanning lotion where you get that natural tan, but without having to expose your skin to the sun. A normal self tanner can be an alternative too, but the gradual tanning is perfect for any beginner!
Clear Eyebrow Gel
Another thing to do this summer is to keep your eyebrows in a nice shape. Honestly, it's insane how much your eyebrows shape your face and just by keeping them brushed and nice all day, you have a chic and natural makeup look for the day. Brush your eyebrows in your preferred shape, fill in any gaps, and apply an eyebrow gel or brow soap!
Liquid Products
If you want to embrace a natural glow this summer, I suggest going for liquid products. Yes, even liquid blush and bronzer will be your friend. They will help to create a more glowy and hydrated look, whilst a powder consistency can create the opposite effect. You can also choose creamy products for a natural glow. And as well all know if you're on the go, use some of your lipstick as a cream blush! 
Folks! What are your best summer makeup tricks 2022? Let's chat in the comments below! Xx